12 Year Old Nigerian Boy Makes A New Discovery In Mathematics

Nigeria is regarded as one of the most blessed countries in Africa, and the world at large. It is on record that Nigeria has the highest level of educated immigrants in America. The country is blessed with natural, material and human resources.

Unfortunately, it has not made any progress in improving its infrastructural deficit and is considered a third world country.

According to UNICEF, Nigeria has the highest rate of out-of-school children in the world. Its developmental growth has been thwarted by the policies and insincerity of its leaders. This has led to an exodus of its brightest mind abroad for greener pastures. Many of whom excel in their chosen fields and career.

This amazing feat was discovered by a young Nigerian based in the United Kingdom.

The mathematics prodigy is none other than Chika Ofili – a 12 year old Nigerian boy. He attends the Westminster Under School in the United Kingdom.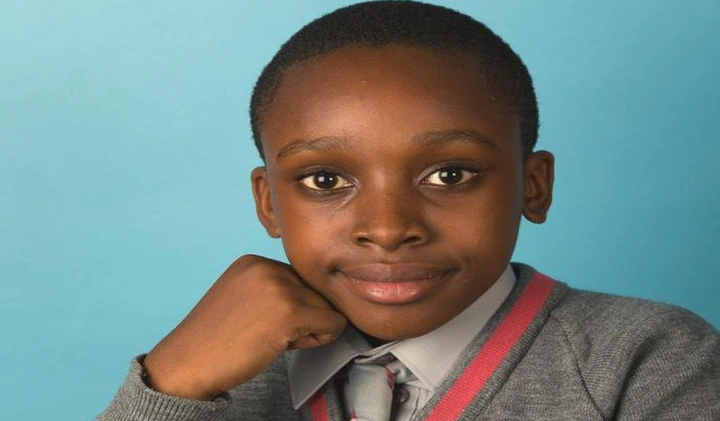 He reportedly discovered it during the holiday after his math teacher gave him a book to read. The book apparently had methods of discovering the divisibility of numbers from 1-6. In other words, it had explanations on how to test whether a number can be divided with any number from 1-6. It did not have for 7.Chika reportedly discovered a new method of testing for divisibility of 7. In other words, he created a new method of testing if a number can be divisible by 7.
His theory is as follows: you multiply the last digit of the number by 5 and add it to the remaining number
For instance, if you have a number like 532, you multiply the last number (2) by 5 and then add it to the first two digits (53). Applying the rules of BODMAS, the total will be 63.
Mathematically, it is as follows:
53 + 2 × 5 = 63
63 is a multiple of 7, so 532 is a multiple of 7.
For illustrative purposes and more examples, you can check this image below: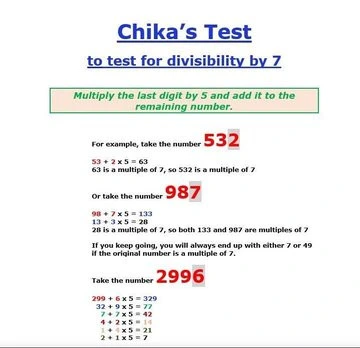 He was recognized by TruLittle Hero for his contributions to the field of science. TruLittle is an organization that recognizes and rewards outstanding potentials in the UK.
Chika was awarded the Leadership Hero Award by the organization for his remarkable achievement.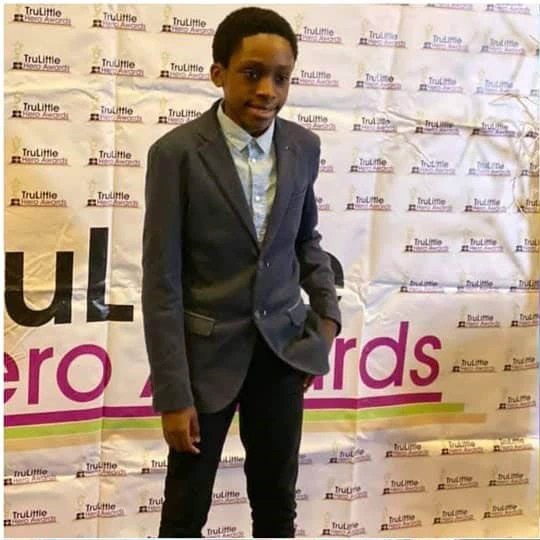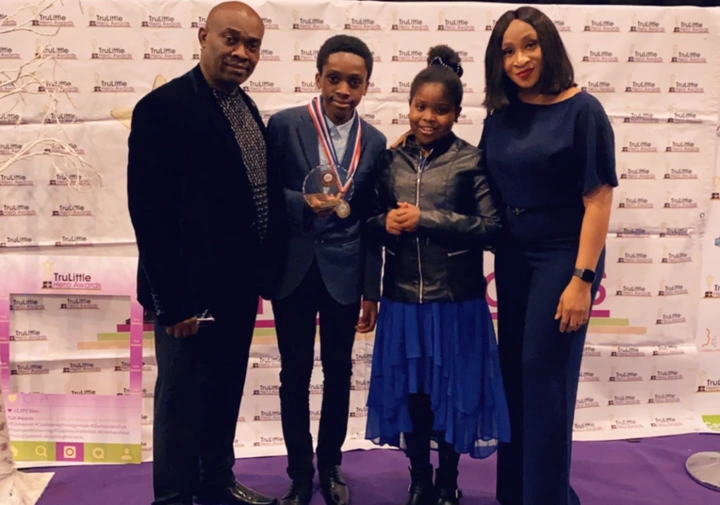 This, among others, is proof that Nigerians are one of the most intelligent people in the world.
You can share your thoughts in the comment below.