13 Usefulness Of Coca-Cola You Probably Never Knew (Photos)

Coca-Cola is consumed by millions around the world on a daily basis. Did you know the beverage has other uses as well? In case you don't know I will be sharing with you 10 amazing benefits or uses of Coca-cola other than drinking. I will also share you photos on how it can be done with explanation.

Bellow are the 13 amazing benefits of Coca-Cola

1. To kill pests/insects.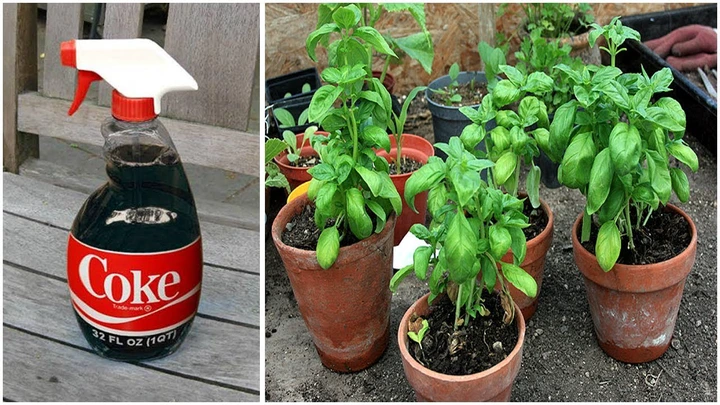 Just springle little amount on the farm land. This is not only useful for the farmers, insect are every. It could be used your kitchen, store etc.
The procedures is not hard just get your bottle of Coca-Cola springle it on the best or jnsect. Come back after 15-30 minutes you will meet no single one.
This can easily be done using container filled with Coca-Cola just like the picture below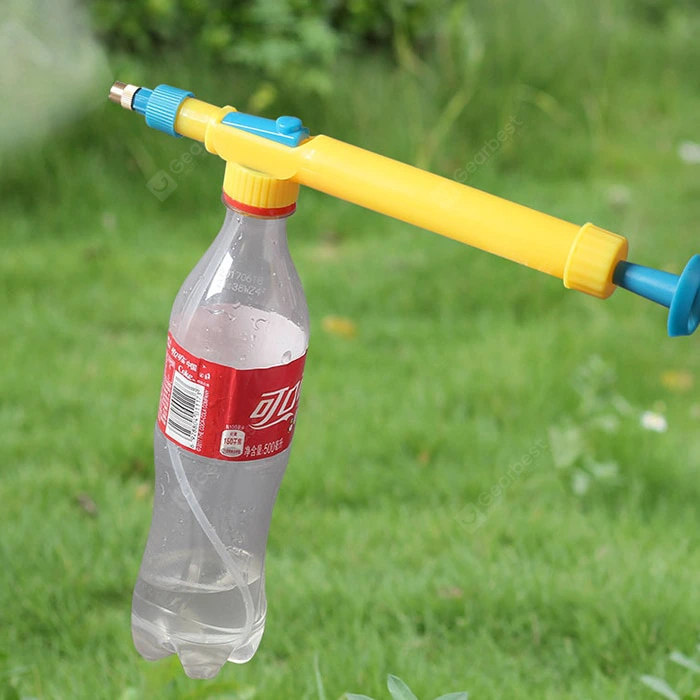 The sweet drink attracts them, and acids that Coke contains kill them.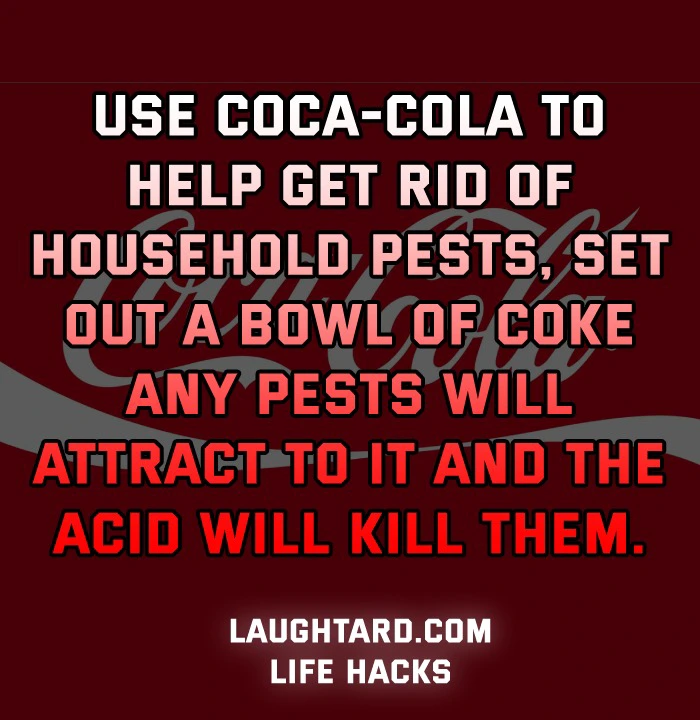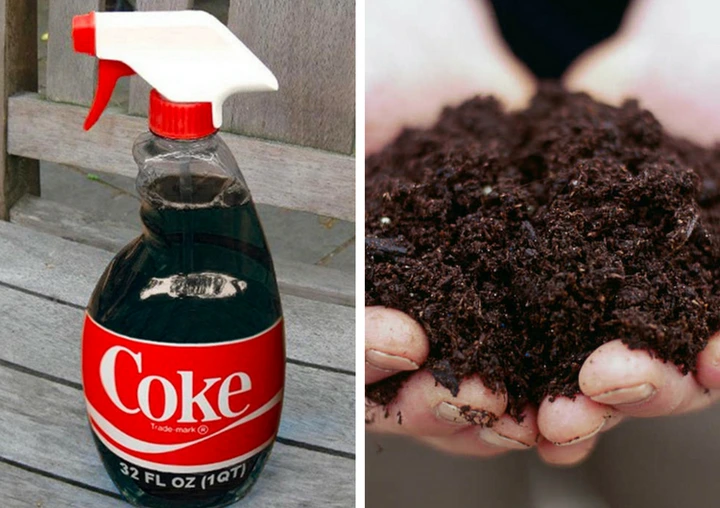 2. To remove rust from your car.
Pour a considerable quantity of Coca-cola on the rusted surface and scrub it. It won't take much time and you'll start to see the result. It also advisable you use soft brush.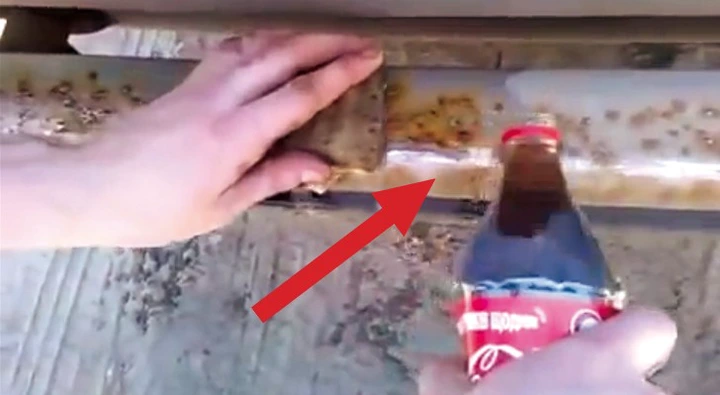 Keep repeating the procedure until there is no trace of rust on the rusted area or surface.
3. To remove burnt food from your pans.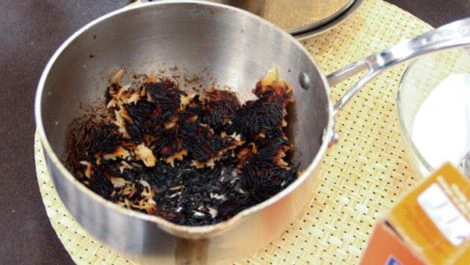 First fill the pan with a bottle of Coca-Cola. Though depending on the size of the pan or the degree at which it burnt. Then leave it for several hours, or until the food is loosened. Use a scraper to remove as much of the residue as possible, then clean with a plastic scrubber to scrub away the rest. Wash as usual.
4. To remove stains from your fabric.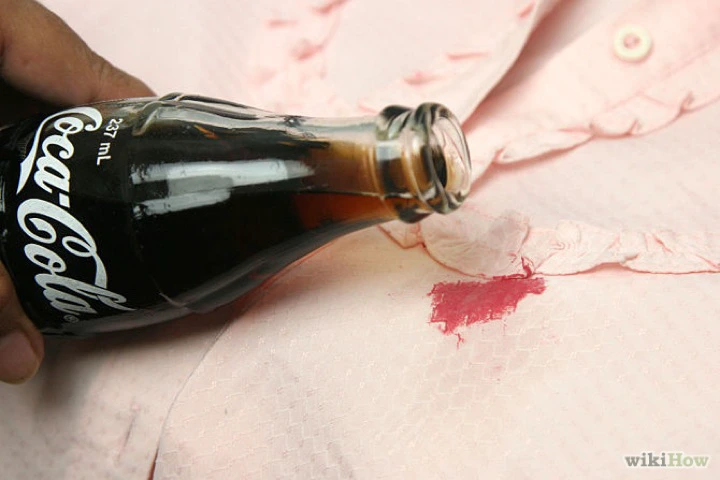 All you need to do is pop open a can of coke and pour it in with your laundry, along with the normal dose of detergent and run a wash cycle. To fight even tougher stains, apply the cola directly to the stain and let it soak for up to 30 minutes before tossing it in a regular wash cycle.
5. To remove marker stains on carpet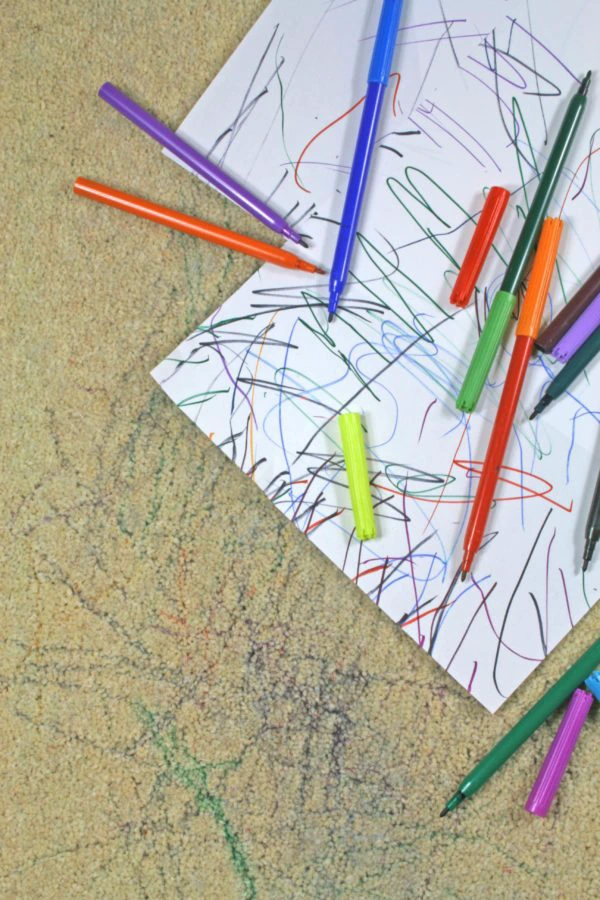 Try pouring a little Coke on the marker stain and scrub with a rag or toothbrush gently to avoid the carpet from tearing.
Make sure to finish off by cleaning with soapy water. This works best on carpet that's darker in color.
6. It is used in cleaning tiles.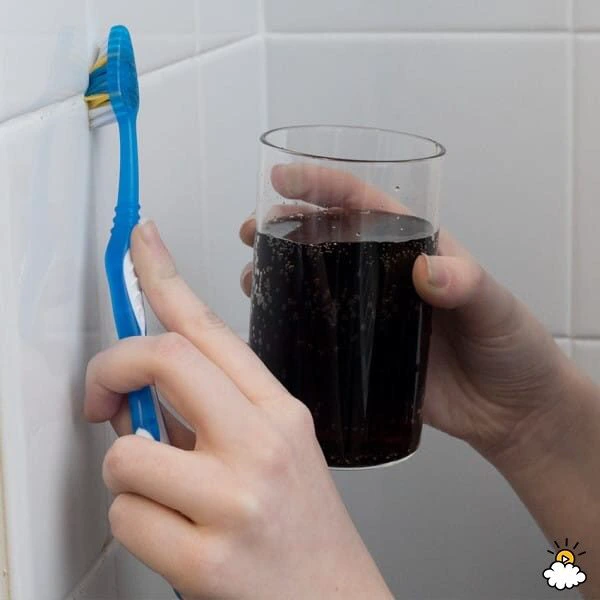 Pure little Coca-Cola on the area to be cleaned
Allow it to sit for 2-3 minutes before scrubbing.The acid in the Coca-Cola will break down the stains and grime.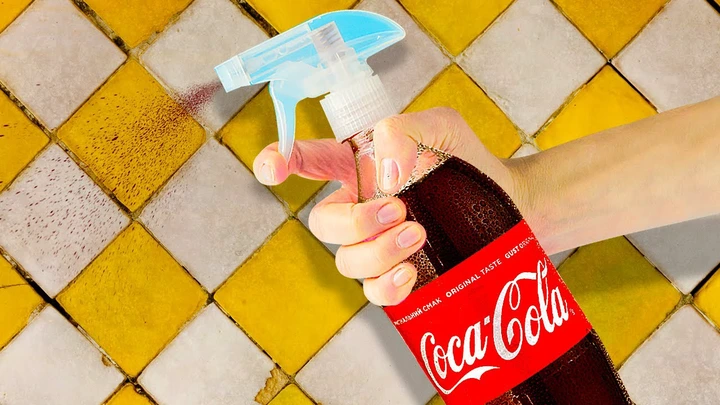 Just make sure to wipe clean the area with soap and water to avoid any sticky residue. Repeat these steps if necessary.
7. It helps in removing gum from hair.
This is mainly for the ladies; simply take a Coca Cola soft drink and pour it on the portion hair with the bubble gum. Let it soak for 2-4 minutes. Trust me it removes gum easily.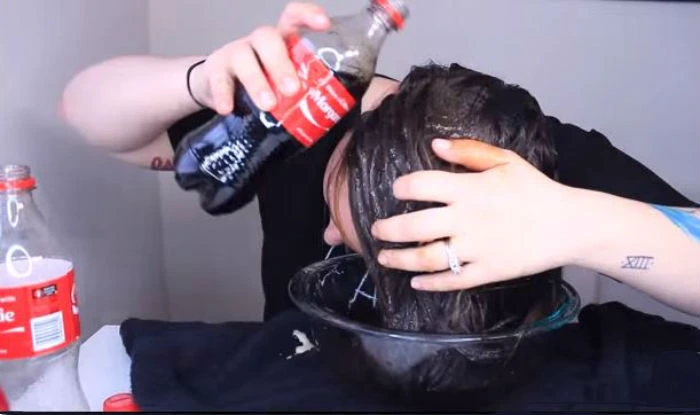 8. It helps to fade unwanted hair dye
Hair Bleaching. If dyeing made your hair colortoo dark or bright, you can bleach it a little by washing with Coсa-Cola. Such an effect can be explained by the presence of citric acid and essential citrus oils in its recipe.
9. Used in cleaning toilets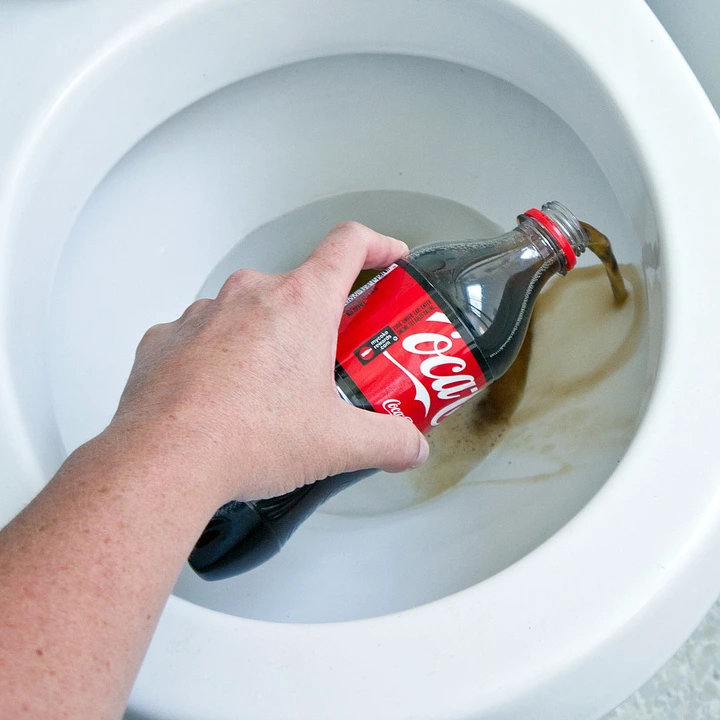 The acidity in Coca-Cola is high enough to dissolve toilet stains without the use of traditional or special soap. The acidity in Cokemakes it super handy for cleaning purposes.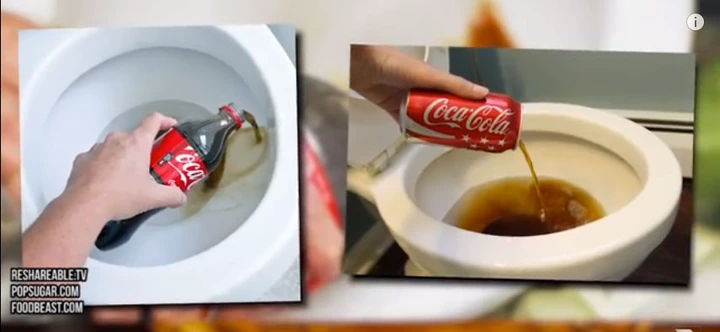 This is all you need to do: Pour a full can around the rim so that it fully coats the bowl, then let it sit for at least an hour to allow the acids in the soda to break down the stains.
10. To clean eye glasses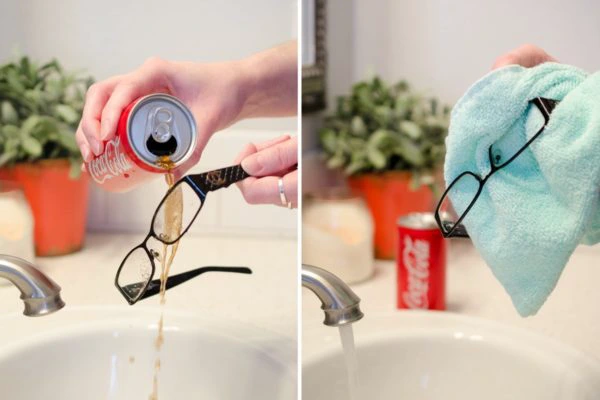 If you have glasses that are looking pretty smudgy and dirty, try wiping them down with a rag dipped in Coca-Cola. Do that gently.
After doin these be sure to rinse them immediately under water and dry with a clean towel. I'm sure you'll like it and help you for a better sight.
11. To clean old Coins, keys, jewelries and a forms of metal.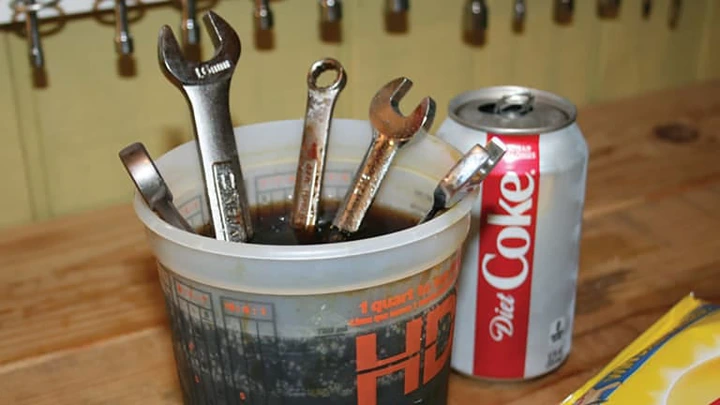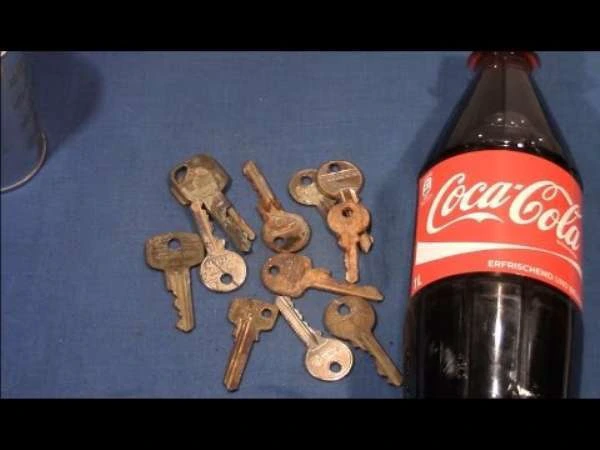 Coca-Cola will eat away at the rust for you. Leave the rusty object submerged in Coke for 2-5 hours, preferably overnight. After doing this, then remove and scrub off the rust before wiping with a clean cloth.
For Jewelries; just soak them overnight in a cup of coke and thank me later.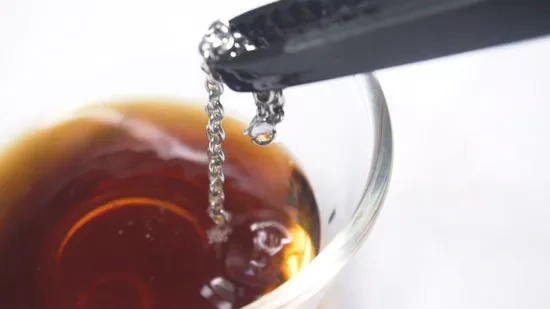 13. For loosen rusty nuts and bolts
Coca-Cola is an excellent rust buster because of its citric acid. Soak your old clubs in a container of coke for 24 hours. Remove and rinse with water to wash away any stickiness. The properties of coke help break down rust particles and make them easier to clean
I hope you find the article useful.
Free feel to comment below incase you don't understand any.
Do you like Winnaijablog? We
count
on you! Follow us on Googlenews, And get 1k.
Click Here,
and Click the Star.