15+ Clever Smartphone Hacks And Tricks That Will Change How You Use And Maintain Them
When it comes to your SmartPhone, there's no end to the amazing things you can do. Let's face it: we shouldn't even call them phones anymore, because they do so much more than just call people. They're navigating devices, sources of information, video players, and radios. You might not even remember the last time you actually used your phone to make a call, but you've probably used it every single day.
Cell phones do almost everything for us these days. But that doesn't mean we know all the ways that we can put them to use. There's always more to learn when it comes to SmartPhone hacks, and some of them are pretty amazing. People all over the internet are discovering new ways to use their SmartPhone, and they're sharing them for all of us to use, too. Who knew that a device that already does so much could actually do even more?
If you want to find the ways that you can get even more out of your SmartPhone, look no further. Gone are the days when phones were for just calling and texting. Now, almost in the third decade of the 21st century, they're so much more.
1. Improve audio recording by covering your phone mic.
You wouldn't think it makes sense, but you can actually improve your audio quality on videos by covering your microphone. The reason is that it muffles background noise, letting you more clearly hear the main audio stream. Just use a finger to cover the microphone while you're capturing your video.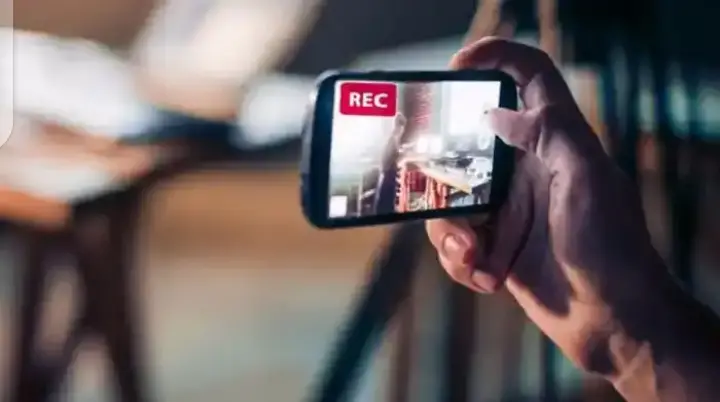 2. Use a marker and a hairdryer to turn a long charger cord into a spiral cord.
If you're tired of wrangling with long charging cables, turn them into spiral cords in just a few minutes. Wrap the cord around a thick marker and run a hair dryer on low heat over it for a minute or two until the cord stays in place. Voila — you have a charger that's easy to handle but can also be stretched.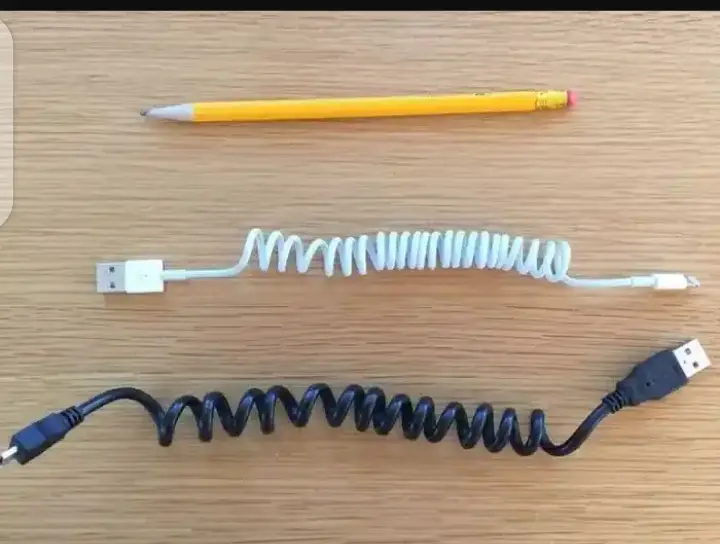 3. Get better pictures with a pair of sunglasses.
If you think you can't get good photos with a regular SmartPhone camera, think again. You can always download filters if you don't like the look of your pictures, but there are even simpler hacks to improve them. If the light in your picture is too glaring, just aim your phone camera through a pair of sunglasses. It will reduce glare, even lighting, and give you a great picture.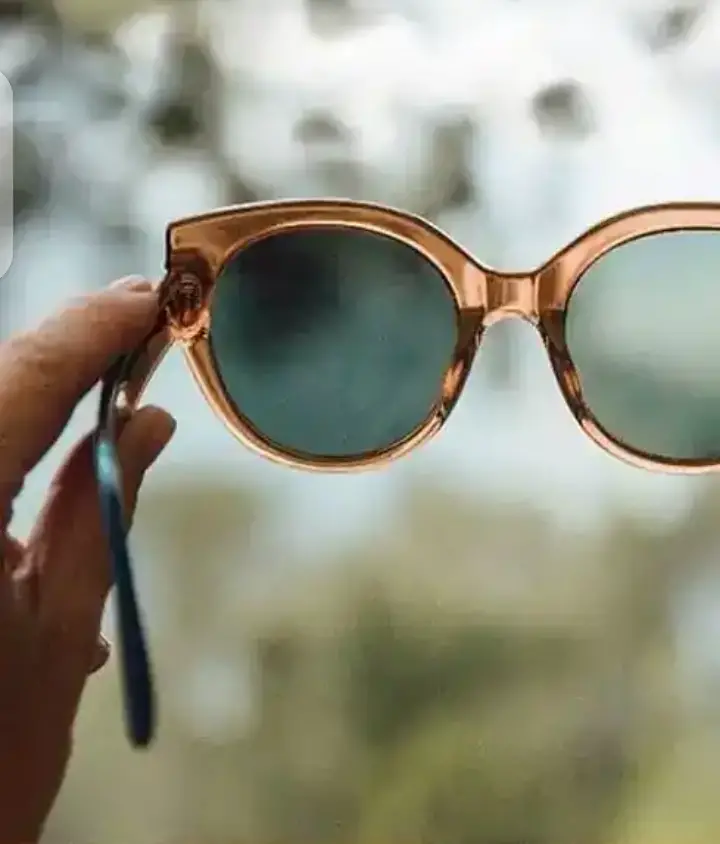 4. Reinforce cracked chargers with heat shrink tubing and yarn.
After a while of use, phone chargers tend to start to crack, bend, and break down. Reinforce them with some heat shrink tubing and yarn. Just wrap the tubing around the damaged part and gently warm with a hair dryer until it shrinks down to a snug fit. Then wrap with colorful yarn for an extra layer of protection.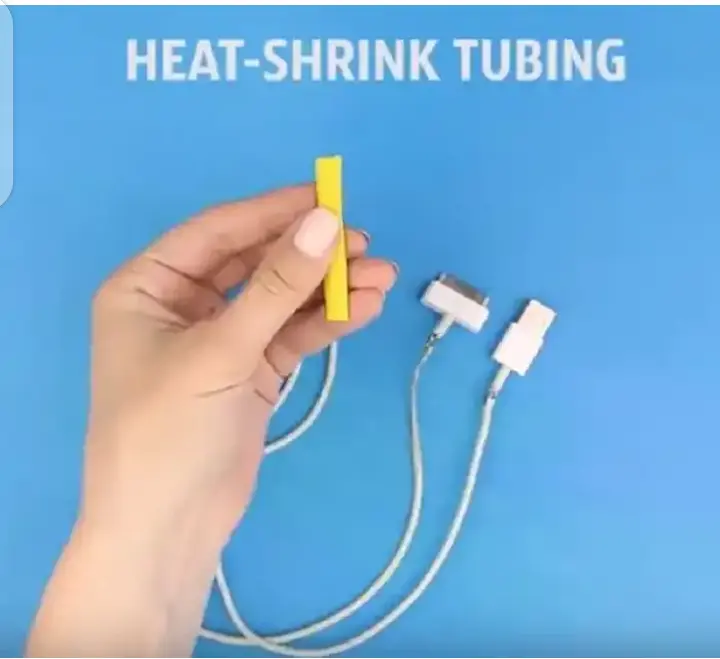 5. Speed up charging time without turning your phone off.
We've all been told that in order to make our phones charge faster, we need to power them down while they're plugged in. But there's actually no need. Just turn your phone to airplane mode while it charges and you'll cut your charging time in half. And, as we've also all been told, don't use it while it's plugged in.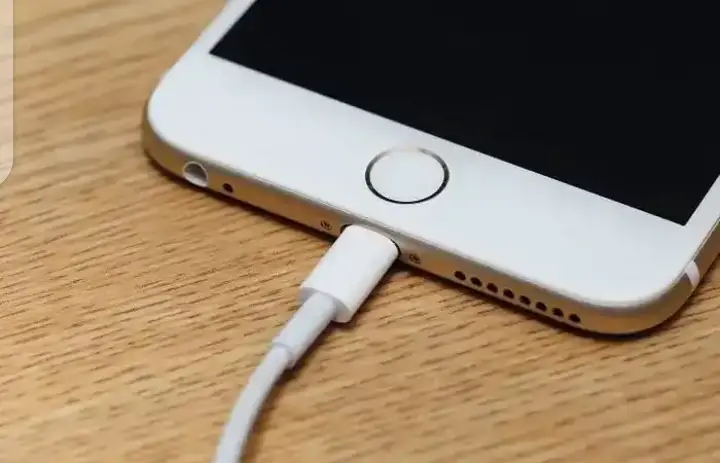 6. Save damaged chargers with a pen spring.
Another, even simpler way to protect damaged chargers is with a pen spring. We've all taken apart a pen before when we were bored during class and found the tiny spring inside that's used for click pens. Carefully bend to widen enough to fit around the charger head, then squeeze back down to size until the wire fits snugly around the cord.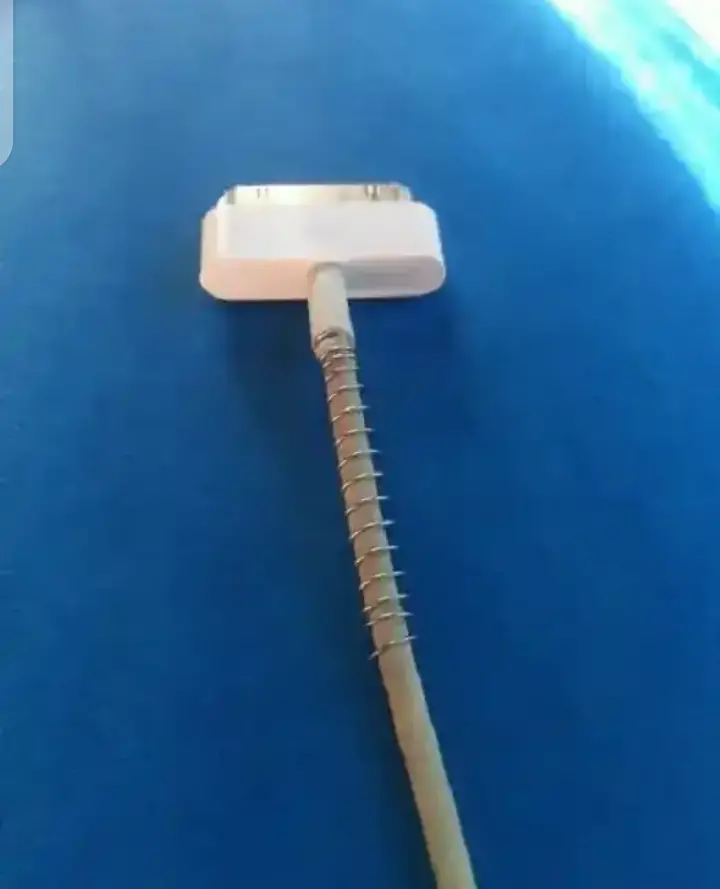 7. Use an eraser to clear away those phone screen smudges.
You probably use your phone all day, so it gets a lot of smudges on the screen. There's nothing more annoying than a dirty phone screen, but luckily, it's super easy to clean. Just grab a regular chunky eraser (the big pink kind you used in school) and run smoothly along the screen. It will grab all the oil and dirt and clean it away.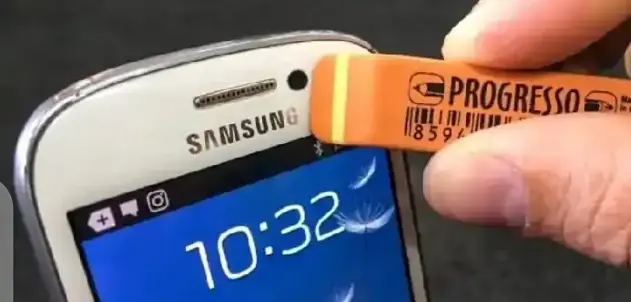 8. Protect your phone from damage from moisture with a Ziploc bag.
If you're going to the pool or the beach, make sure you pop your phone into a plastic bag for easy protection. It's too easy to get a cell phone wet and cause irreparable damage. What's more, you don't even have to take your phone out to use it. In fact, many people use this hack to carry their phone with them into the shower!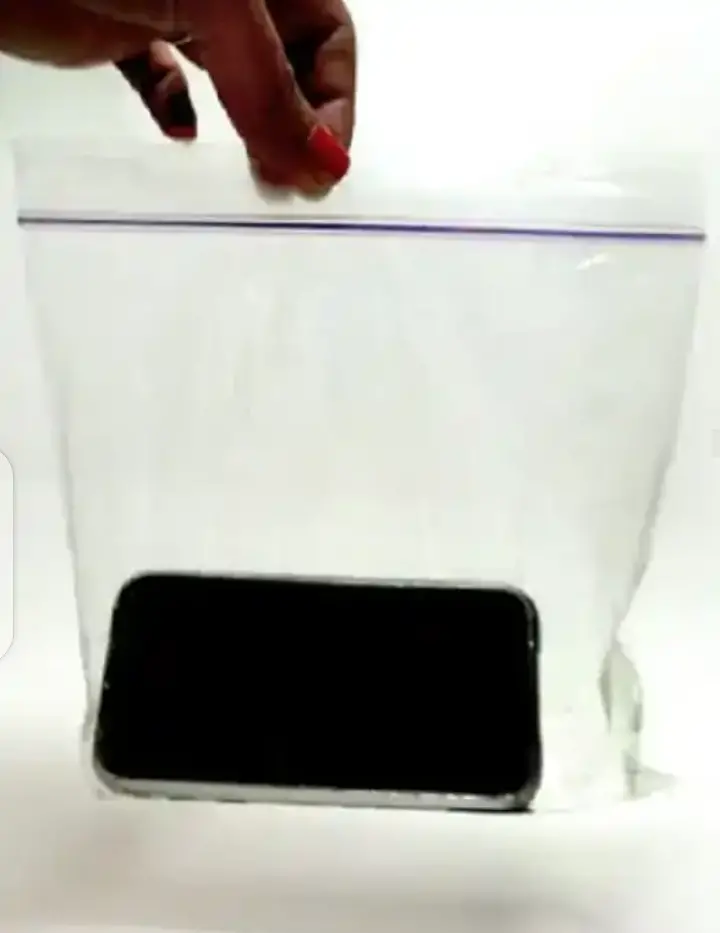 9. Download black wallpaper to save your battery.
One of the ways your phone drains its battery life is by using the phone brightness. You can cut back on this by downloading dark wallpaper. When your phone is set to Home Screen, there will be no need to use battery life to make sure it's backlit.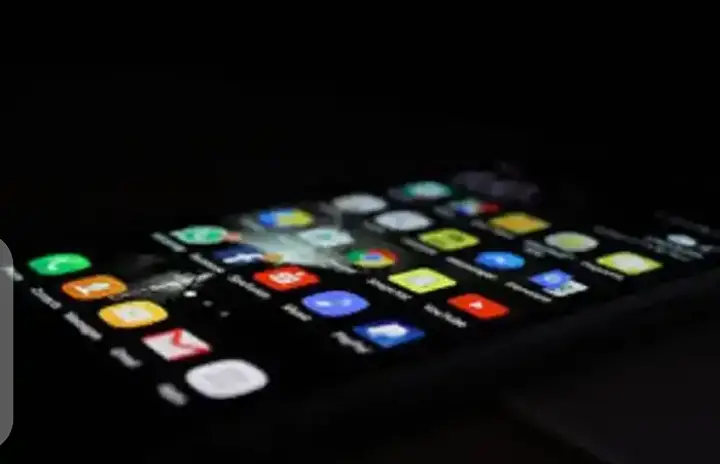 10. Use your flashlight and a cup of water to make an emergency light.
Phone flashlights are quickly replacing regular flashlights since most people have their phone on them at all times. But those phone flashlights can be harsh on the eyes. To soften and disperse light, set your phone face down on a hard surface so that the flashlight is facing upward, then cover with a cup or bottle of water. It will turn that harsh beam into a DIY lamp that provides emergency light.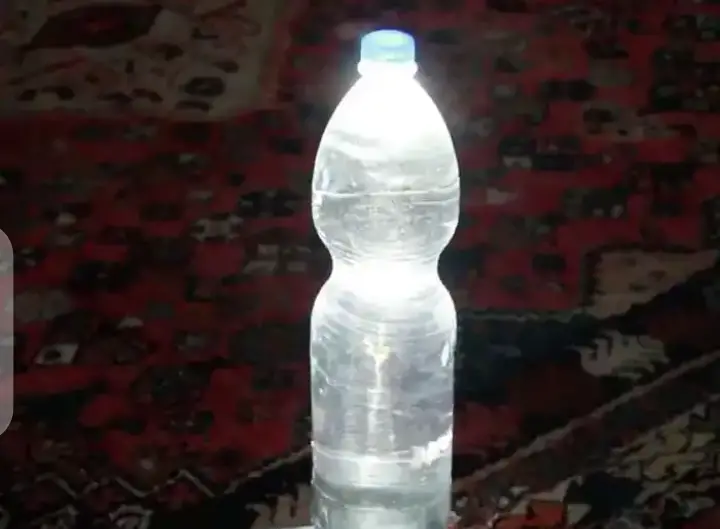 11. Select background data preferences for apps to save battery.
You may not realize it, but your apps are constantly running in the background even when you're not using them, or even using your phone. Many apps are preset, which means they came with the phone and you might not know they're even there. While they're running, they're eating up your battery. To save battery life, change your app preferences for when they're allowed to run.
12. Make some alcohol-based cleaner for that nasty phone surface.
Studies show that the surface of a cell phone is dirtier than a toilet. Between hands, pockets, and surfaces, a lot touches your phone every single day. Thankfully, all you need to get it clean is a simple solution of 80 percent water and 20 percent alcohol (such as isopropyl alcohol). Put it in a spray bottle, spritz clean, and wipe down.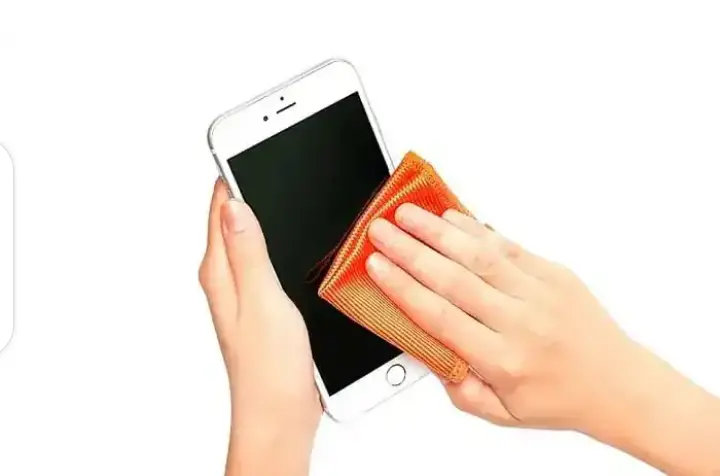 13.Turn down your screen brightness for more battery life.
If your battery is getting low, there are a few ways you can preserve it as long as possible — or at least until you can find a charger. Turning off data, not using it, and stopping background apps are all good ways to lengthen your phone's life. Another easy way is to turn your screen brightness down as much as possible. You'll still be able to see, but you won't be draining the battery life.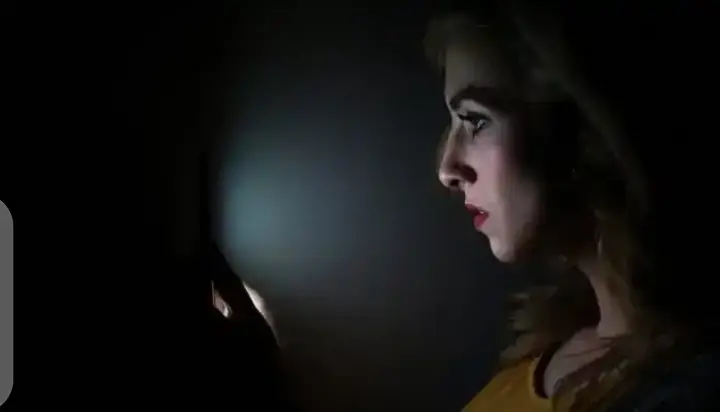 14. Use the old phone in a cup trick to amplify your morning alarm.
Most people have heard of the old trick about putting your phone in a cup to amplify your speakers. If you have a hard time waking up to your alarm, put your phone in a cup to make sure it's as loud as possible. It will get you out of bed bright and early!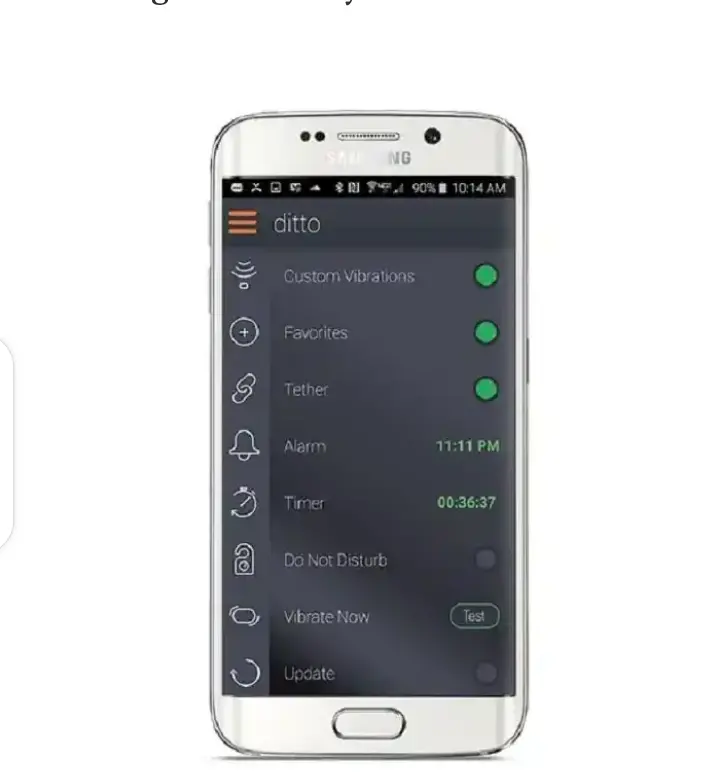 15. Use the Android "Find My Phone" tool when your phone is lost.
If you carry your phone with you most of the day, chances are it's gone missing before. Android phones have a "Find My Phone" tool that you can access through another cell phone. It will call your phone on max volume even if you have it set to silent. It's the perfect way to find your phone if you sometimes lose track of it.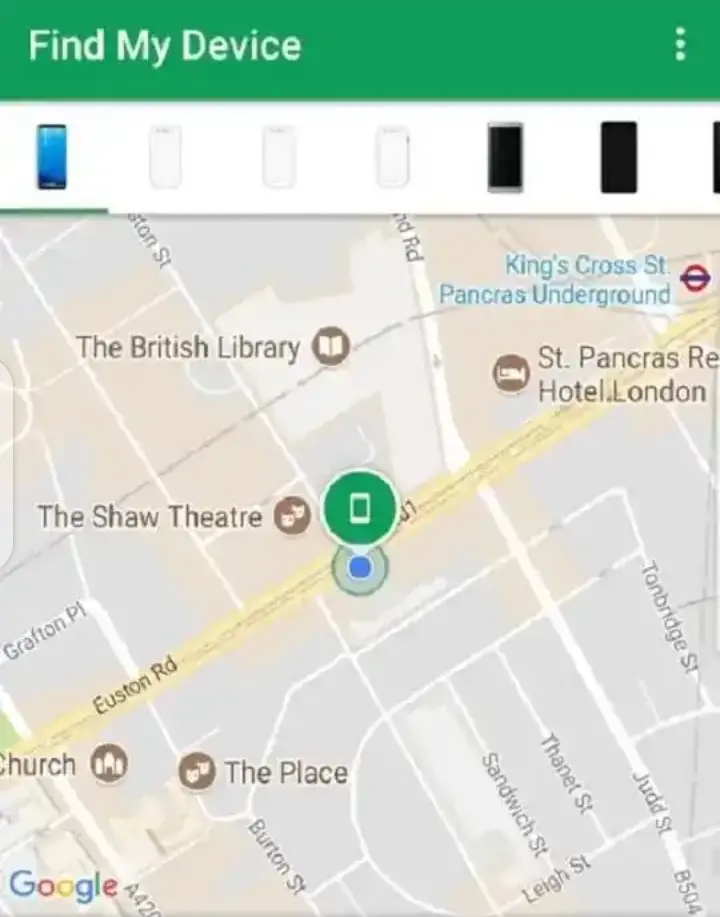 16. Restart your phone at least three times a week to keep it working smoothly.
It's easy to forget that your phone needs to be turned off periodically. Otherwise, it can't run at max capacity all the time, at least not efficiently. To keep your phone updated and running smoothly, turn it off three or four times a week for a few minutes. That will allow your apps to reset and give your phone a break.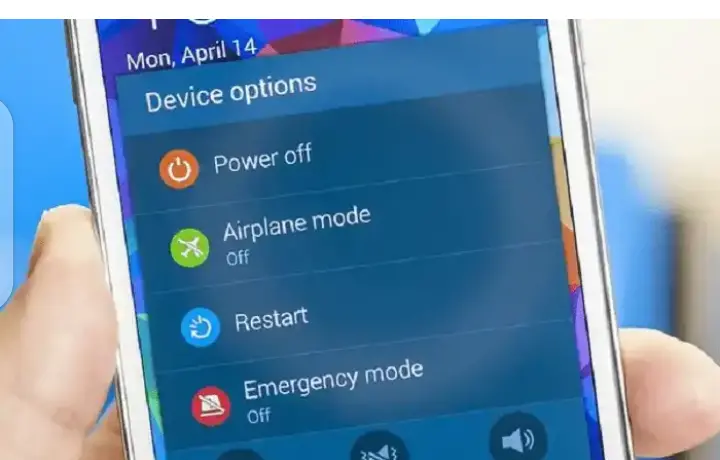 17. Use your sunglasses as a DIY phone stand.
Speaking of watching things on your phone, if you do it often, you'll probably want a phone stand to reduce strain on your arms. No need to buy anything special: if you have a pair of sunglasses, simply use them to prop your phone up. The folded sunglasses makes a perfect stand for holding a phone while you relax with a show.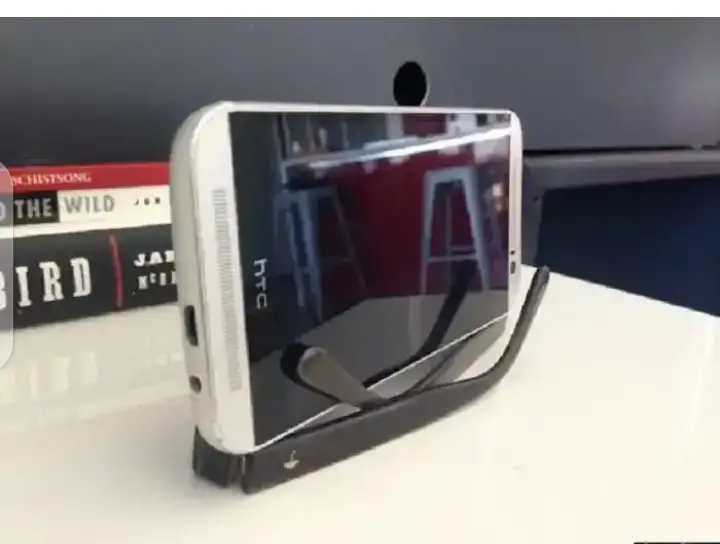 And lastly
18. Phone lock
when trying out new lock on your phone it is advisable to use PINS than password. Cause numbers are hard to guess but words can be more easier.