5 Things You Have Been Doing Wrong (Even With Your Phone, No.5 Is Important)

There are a couple of things you have probably been doing wrong, but it's good to know you will be aware of it in this article

It's very important to know about this life hacks

Here it is

1. Squeezing your body when you sleep instead of laying by you side or sleeping on your back.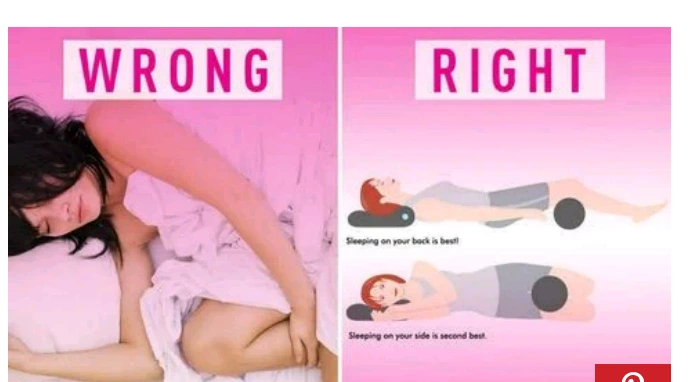 It's very important to have a good night sleep. It keeps your heart, your brain in function including your other organs. When you lay on your back or side, it also aids digestion and prevents any complications. Apart from this positions, don't try to practice any other ones, these two are the best positions to sleep
2. Charging your battery to a hundred 100%.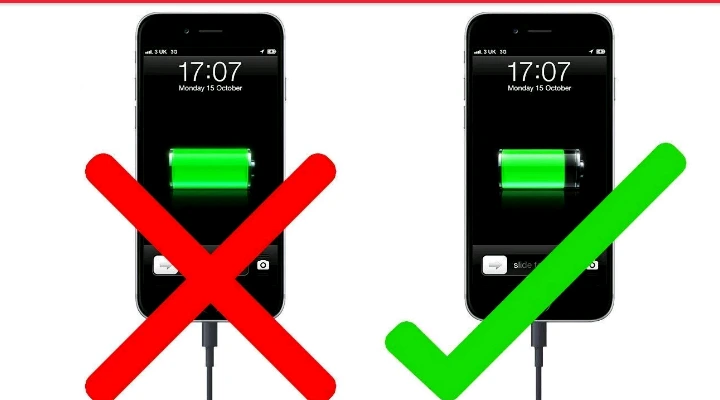 You need to stop this if you don't want to end up in a phone workshop regarding your battery performance. Once you charge it into a 100%, it continues to supply current to it, and your battery tries to expend the remaining current as heat, which can lead to low battery life or even explosion. So, the best percentage to charge it to is 80%
3. Putting your earpiece straight into your ears.
This is common among a lot of people. That's why you wonder why it falls most of the time you do that. It also causes some sort of pain to other set of people. You need to place it above your ears before coiling it into it. This is the best method to do it as shown in the picture below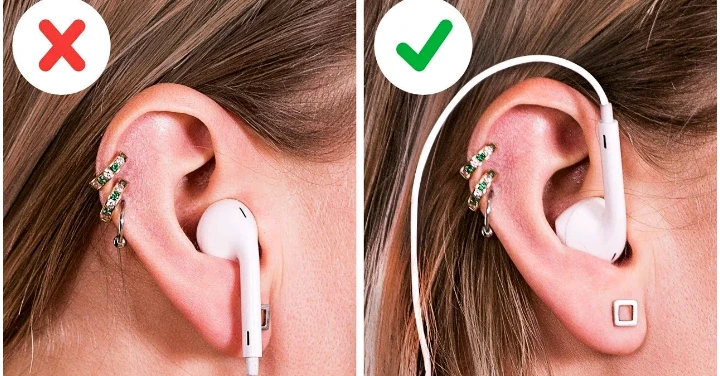 4. Your posture when you are using the toilet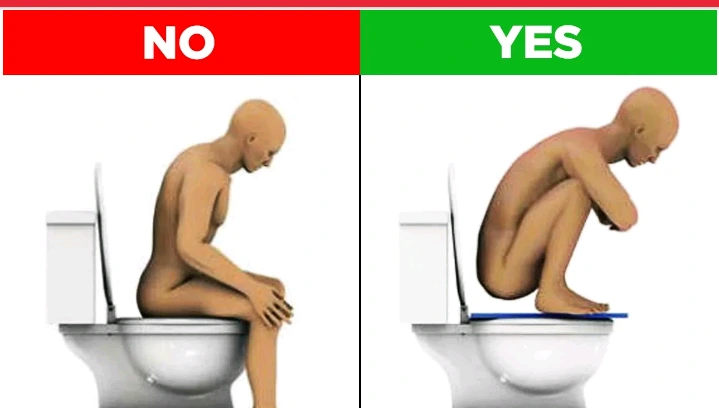 You don't need to sit down on your water closet as commonly practised before. It causes complications and even gastrointestinal cancer. You either place your legs on a stool or climb it and place your two legs on the wall. It aids easy release of the waste (just don't fall ohh)
5. Using the last paste in the toothpaste tube.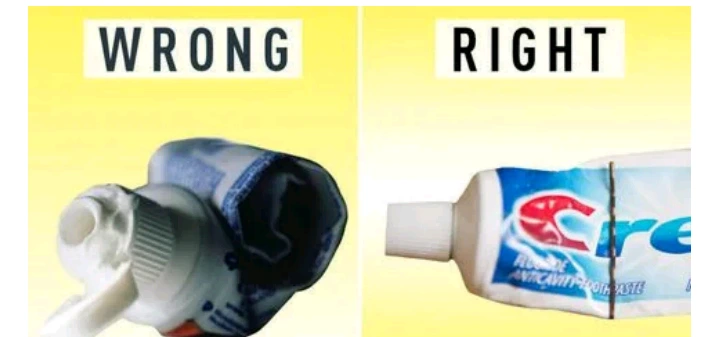 You don't need to squeeze your toothpaste before you get the last paste. Just cut it close to the mouth as in the picture above, put your toothbrush inside and you are good to go.