7 Most Luxurious Vehicles In The World

Who doesn't want an expensive luxurious vehicle in his backyard? But when it comes to luxurious vehicles, size matters a lot. Not only does the lack of space restrict movement, but also the opportunity to install equipment. So, when it comes to luxurious vehicles, just know that size is the great deal.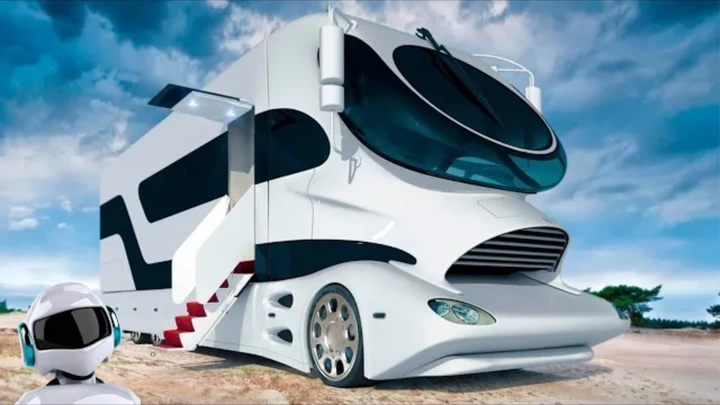 In this article, you will see 10 most luxurious vehicles in the world.
1. Vario Signature 1200: This vehicle is one of the most stands out luxurious vehicles in the world. This is not because it is one of the biggest and expensive vehicles in the world but because of the equipment installed in it.
The handmade interior in Vario Signature 1200 design shows a contrasting combination of satin-white with American walnut fine wood veneer. This equipment line impresses with its gently rounded shape and really brings out the light leather living area with comfortable, electrically adjustable Captain's Chairs. The ambience of the spacious motorhome salon is interestingly complemented by relief structure furniture walls and stylishly illuminated indirectly. A microprocessor-controlled PLATINUM lighting system with memory illumination scenes and various dimming functions ensures an atmospheric ambience. LED spots also emit soft light in the recessed handles of the doors and pull-outs.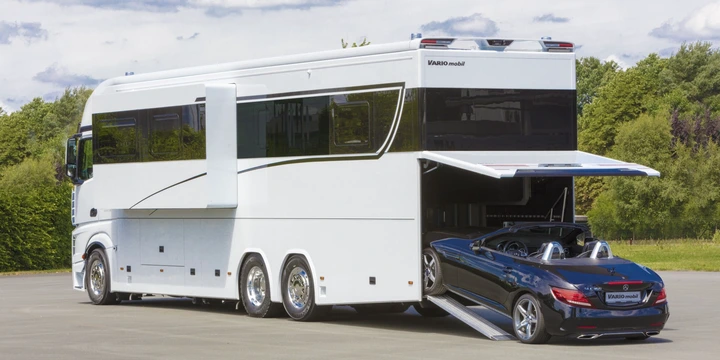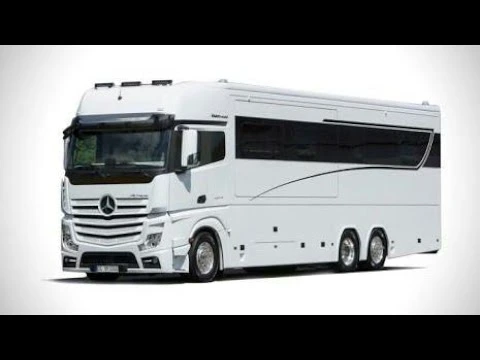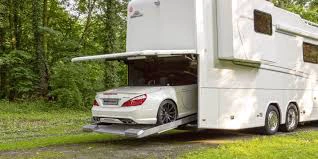 2. Klassen Mercedes V-Class Limousine: If you haven't heard of Klassen then you are probably not into luxurious vehicles. This vehicle can stretch from the size of a space car to a long vehicle. It is a fully automated vehicle with voice command features.
Having a look at the stretched van from the outside, you might not have an inkling of what this stretch limousine has got to offer. Under the hood is a v6 engine that creates 258 hp of firepower, and can reach a top speed of 217km/hr. This auto transmission VIP-classed vehicle weighs a bit over 3 tonnes in weight (3,050 kg). If your Uber turns up with this stretch of luxury, just be assured of a magnificent, pleasurable ride for six individuals. The drive is more like a jet cruise without being in the air. The features include convertible chairs – keeps you convenient no matter what, coffee maker, huge flat-screen, wi-fi for browsing the internet and video recording, disco-styled roof lining, fridge, built-in PlayStation 4, iPad for control, champagne flutes.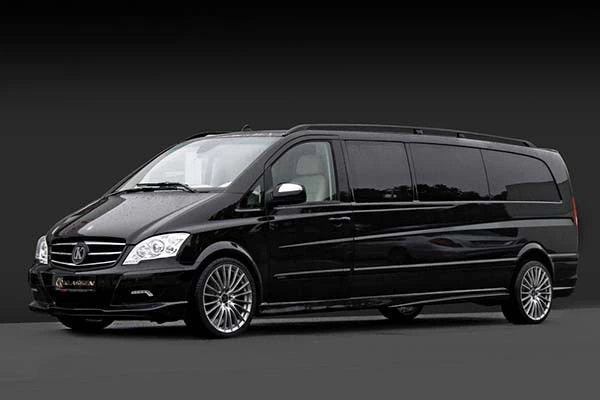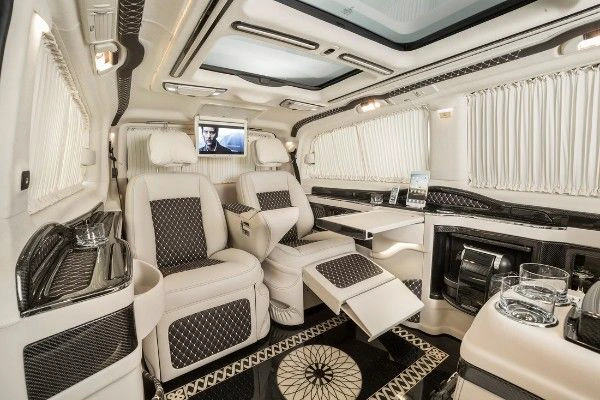 3. eleMMent Palazzo: in terms of features and look, this vehicle has been crowned the most luxurious vehicle in the world. The most expensive vehicle in the world, eleMMent Palazzo overall construction features light-weight carbon fiber material for the cab and an extremely solid body construction, providing highest insulation ratings and strength.
The smart layout can be transformed into a cozy living room with two separate couches facing each other that can be optionally transformed into two beds. The central kitchen area also has enough space for a dining table.
It has a generous walk-in closet. At the end of the hallway, owners can enter their relaxing retreat – a master bedroom featuring an integrated bath.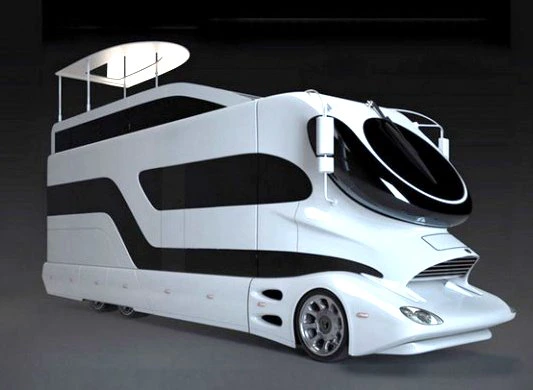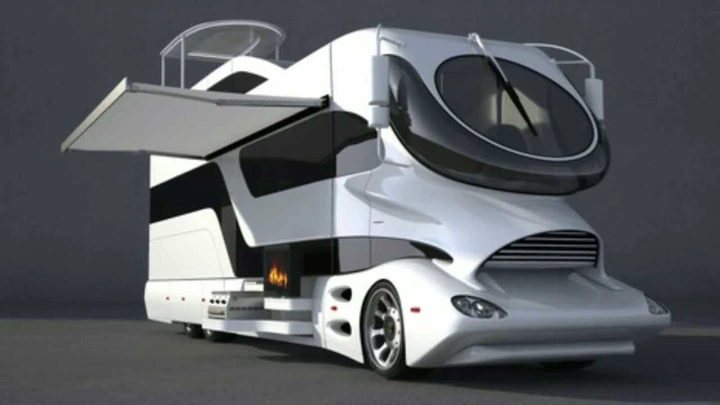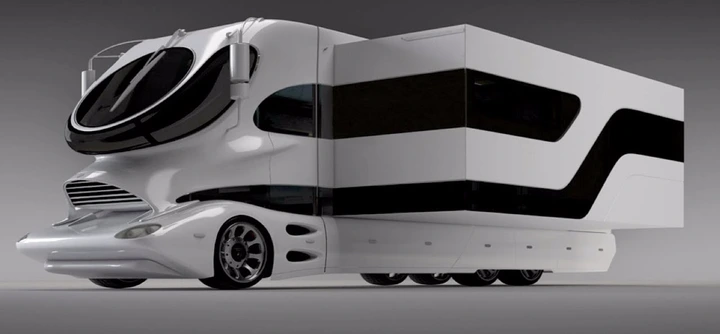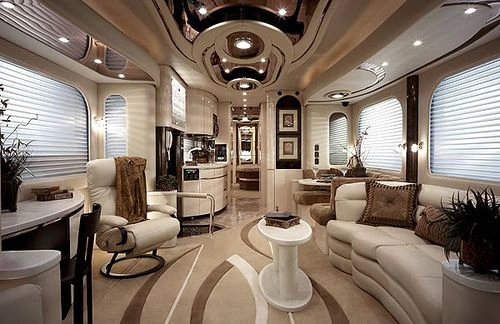 4. Cadillac Escalade Sky Captain Piano Edition: By lengthening the body 30 inches, a greatly enhanced custom interior expansion is realized thus creating a relaxed yet intimate private cabin. Diamond quilted black Italian leather captain seats are embellished with white piping and matching white upper walls, curtains, and ceiling to create an alluring two-tone grand piano aura. This most luxurious SUV interior is equipped with retractable writing tables, ultramodern Control 4 audio and visual touch screen system, and custom luxury private bar station further enhance this masterpiece.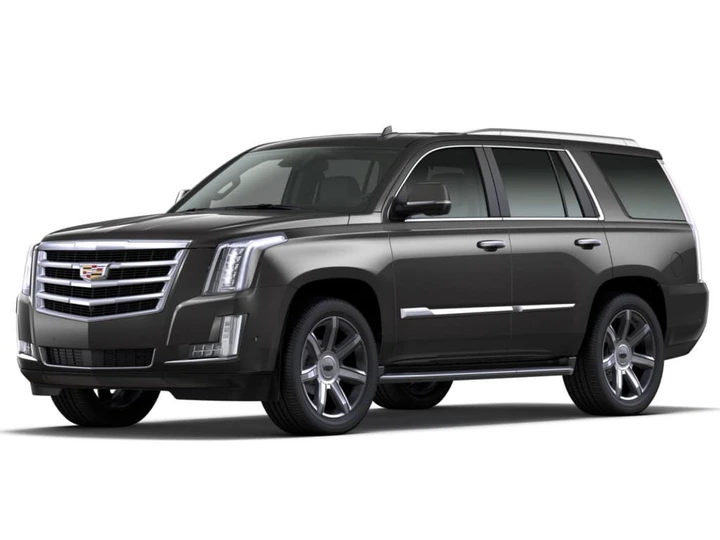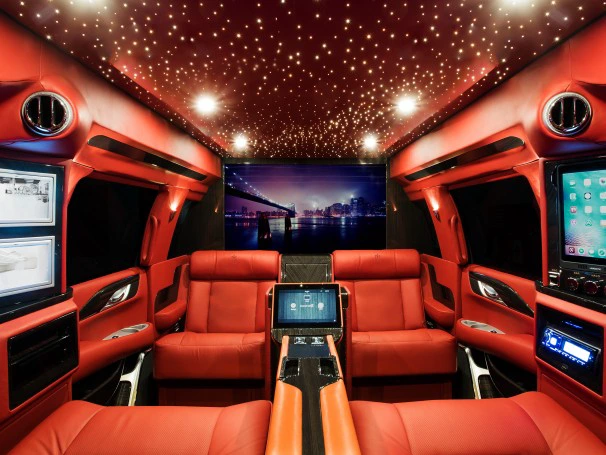 5. Newmar King Aire: The Newmar King Aire vehicle redesign of what it means to be on the road. This vehicle is built to make sure you stay safe while you travel in style.
As soon as you step inside you can tell the King Aire has set the bar high for luxury diesel motorhomes. Sitting in the front of the coach, just behind the high-end passenger seats, are beautiful Italian leather sofas with new pillows and baseball-style stitching. The coach features an upgraded entertainment system throughout including an 8K Samsung TV up front along with a Samsung QLED TV in the master bedroom.The opulent kitchen has been redesigned with quartz countertops and a marble-like porcelain backsplash with metal inserts.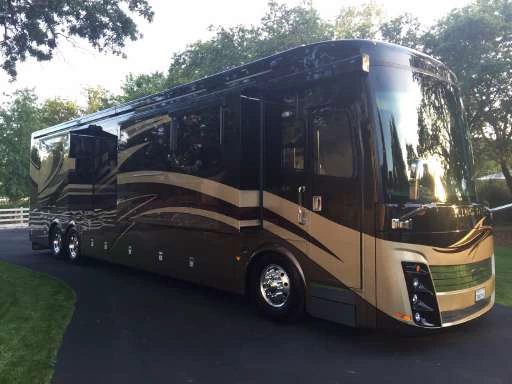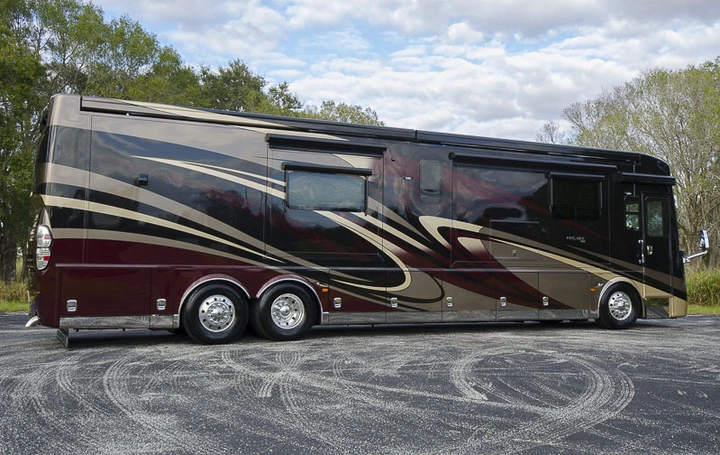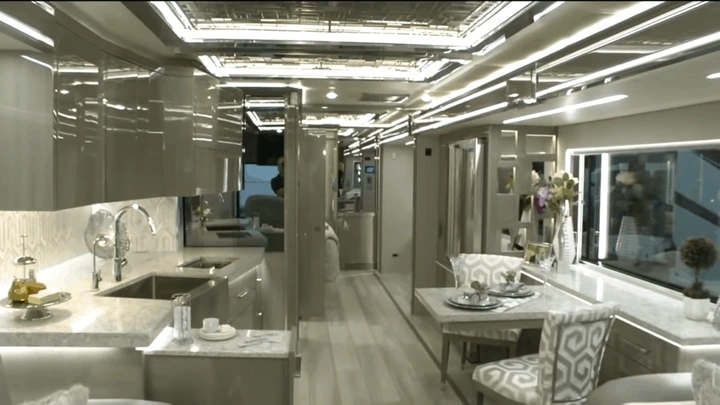 6. Cadillac Escalade Viceroy Edition: The Cadillac Escalade Viceroy Edition is regarded as king among vehicles. The Viceroy edition Escalade flosses the ultimate in comfort, convenience, and connectivity for the tech executive, A-List entertainer or music mogul.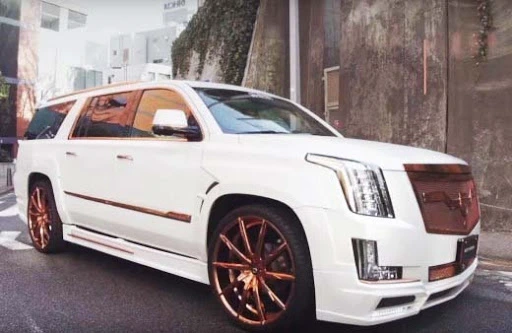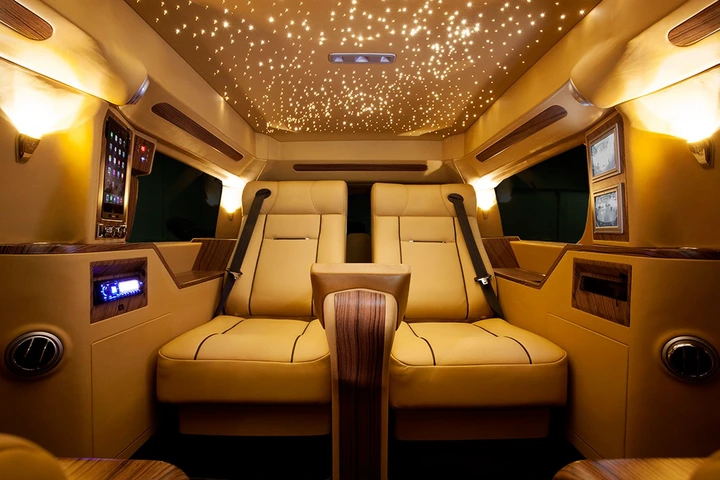 7. Furrion Elysium: The Elysium concept glamper boasts more than a mini-kitchenette and CD player, it offers up a retractable helicopter pad, hot tub, master bedroom, wine fridge, and touch screens. Furrion, a tech company that makes everything from yachts to LED TVs, ovens and Bluetooth speakers.