7 Reasons Why Nigerians Never Think Of Buying Innoson Cars (No.7 Is Affecting Them The Most)
Innoson Vehicle Manufacturing Co. Ltd., shortened as IVM, is a Nigerian automobile and bus manufacturing company. It was founded by Innocent Chukwuma Nwala,and runs a plant in Nnewi in the state of Anambra. … 70% of the car parts are produced locally, while the rest is sourced from Japan, China, and Germany.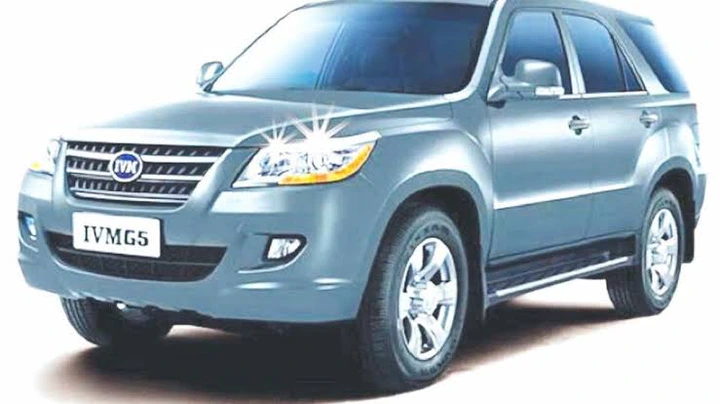 Where are they made: To start with, Innoson Vehicle Manufacturer (IVM) is a famous wholly Nigerian-owned producer of different vehicle brands. The company has its assembly plant at Nnewi in Anambra state. A reasonable number of their Innoson car parts are produced locally while the rest are imported from Japan, China, and Germany.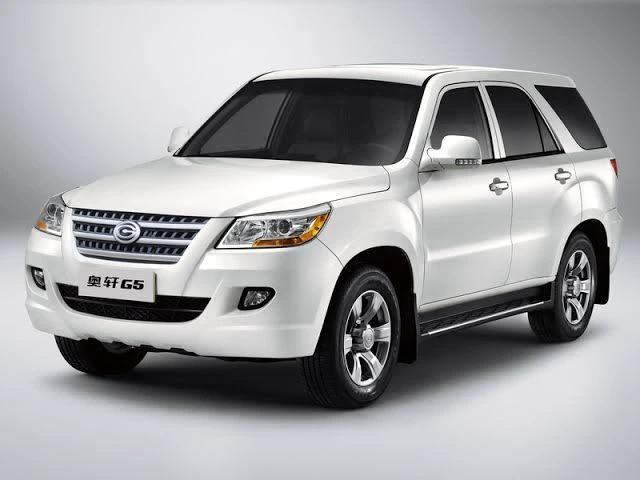 1. Economy: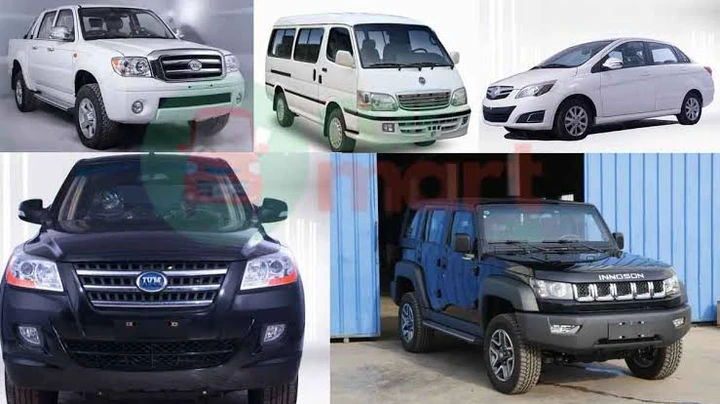 Innoson cars come with a continuously variable valve lift mechanism designed for low fuel consumption. The Engine has the capacity to produce a high output, but at low fuel consumption and low exhaust emission which is important to environmentally conscious auto buyers, meaning maintenance and repairs are very affordable. The results in great value for our consumers are the value and reduction in the cost of maintenance. These facts are hugely appealing.
2. The lower quality build doesn't survive the Nigerian condition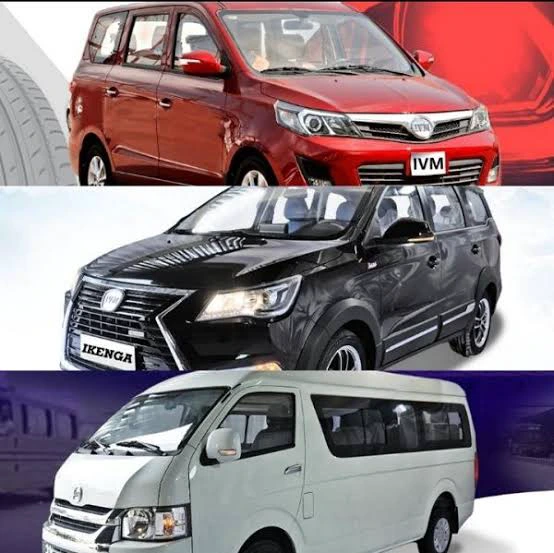 A typical car that will survive in Nigeria needs to be designed for Nigeria.
Innoson uses Chinese manufacturing processes that produce cars to last just 2-3 years even when exposed to very smooth roads and optimal driving conditions.
This is Nigeria, where almost every car goes on bad roads because of how bad the road network of Nigeria is. How could Chinese material and quality survive such conditions?
Interior-of-an-Innoson-SUV
Interior of an Innoson SUV; looks luxurious but it is not a luxury car
Innoson should design cars that have suspension systems close to German cars, bodies like American cars, and Interior with higher quality materials. The interior needs to be able to withstand the Nigerian sun and also have more technologies that have been developed for Nigeria.
3. Show RoomsI smiled when I checked for Innoson showrooms, and I can only see four in the whole of Nigeria, I said to myself, these guys are not ready for business yet. Lagos is a cosmopolitan city. Therefore, this is where your marketing strategy has to come in full force. Innoson only has one showroom in Lagos and its not even in a high brow area like VI or Lekki area, they went and site their showroom in Oshodi-Apapa Expressway. A school of thought says you take your wares to where you know your clients will be able to see them. Even if you are trying to be relevant, you need to come up with the marketing strategy to attract the high-class men you made these cars for. How many people will find you in Oshodi? BMW has at least 15 showrooms in Lagos state alone and they are located in high brow areas like Lekki, VI, Ikoyi etc. Even if you can't open a shop there, you can partner with likes of Lanre Shittu, Coscharis Motors etc. Innoson, time to wake up.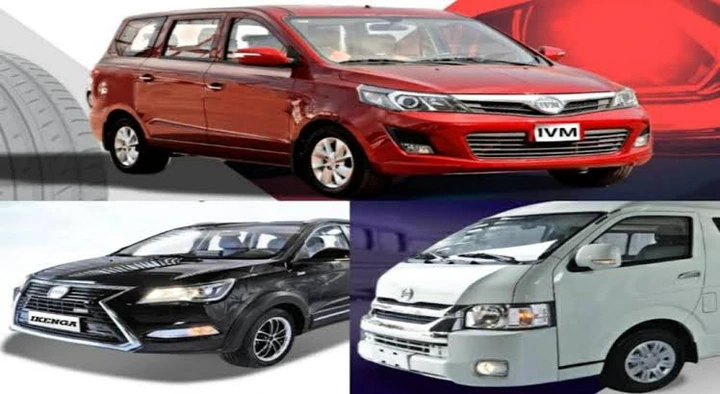 4. No financial aids by Innoson for Nigerians to buy the car
There should be a plan in place for average Nigerians to buy Innsoson cars and pay conveniently over a duration of months. This is how iPhones work in Canada and America.
If Innoson does this, Nigerians would feel the need to buy one just because we know we can own a car with maybe just a hundred thousand nairas.
5. Spare Parts/AccessoriesOne of the worries of car owners is finding spare parts for their vehicles, a check at spare part dealers at Ladipo market, the largest in Africa shows that the parts are not available. I was talking to a friend who is a driver, I asked him if he has heard of Innoson Motors and he said he is just hearing the name for the first time, how can you expect someone of that caliber to introduce the brand to his company talkless of finding the spare parts in the market. I think the firm can collaborate with the spare part dealers and make these parts available to them in bulk.
6. Innoson needs references, client and customers whom can give his business credibility, when he achieves this the growth of his car brand becomes organic and he would not need to do too much to prove to people that his car brands are reliable, he will simply just reference them to high worth groups, companies and agencies using his vehicles and their testimony will sell his cars, also if you do business the first rule is do not do business on sentiments, don't say you have friends that will buy your products when you make them what if they don't or what if when those products are not available your friends are Not, Innoson understands this so he is not creating his car for only the Nigerian market as he is already selling to Ghana.
7. Government Is Not Supporting The Right Way: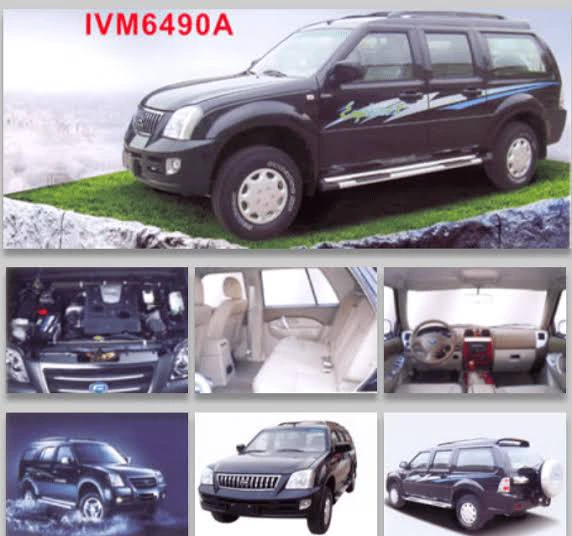 The Government of Nigeria is meant to be the biggest supporter of the Innoson brand in Nigeria.
The Nigerian Presidential convoy is filled with fancy Mercedes-Benz luxury cars while in America, the Cadillac is the official car for American presidents from time. Hongqi is the official state's vehicle for China also.
You have to support your own so that the people can trust the brand. I was sad when the Nigerian House of Reps rejected Innoson cars and wanted Toyotas instead. It is a Tit for Tat thing.
If Innoson cars can confidently compete with the rivals then maybe the Government will totally soak up the idea of making Innoson the official car of the Nigerian Government.