Be Watchful: EFCC Warns Against New Styles Used By Fraudsters
Scam can be defined as nothing other than madness. Only those who witnessed the drama can testify how the heavenly madness is felt. These scammers are hustlers, predators, and hunters of fortune.
If you are not part of the gamers then you can be the game played. No one is the wisest when it comes to prank and tricks. The ultimate goal is to run away from ignorance.
If you look deep in our society one of the most things that push people into scammer trap is trust, ignorance, and overnight fortunes.
If you are part of these categories and don't want to be knocked down by fraudsters then split your head to its senses now.
Losing thousands of money when you are itching to spend a hundred is devastating to the call. Gather information and be self-reliant on your instincts to prevent your hard-earned money gone to a night dreamer.
1. Wonder Banks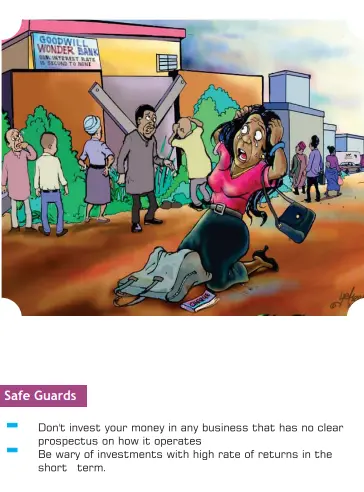 How they work – A firm will appear from nowhere maybe in the street or city. They will advise you to invest a little money to earn a mouth-watering interest. They normally start with a person the person who will invite another person and the fraud goes viral using new investors to pay old investors.
2. Bank Atm or Card fraud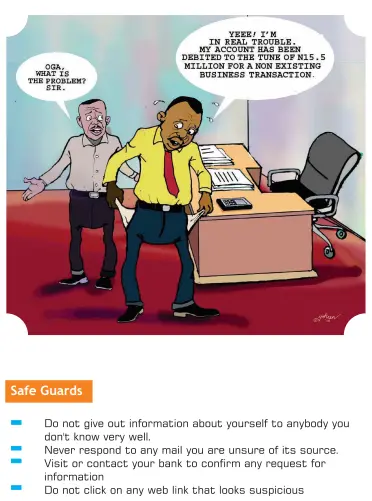 How they work – They send you emails or give you a call that represents a bank firm or financial organization. They urge you to send your details to upgrade your account if not certain problems are to occur.
3. Employment Scam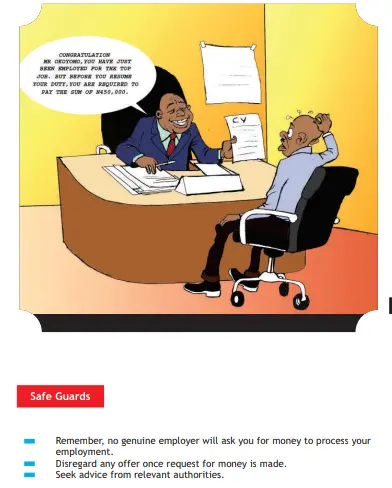 How they work – This is centralized in two aspects the local and more advanced forms. Both will promise you a watery financial post in a huge firm and proceed in collecting your personal credentials to make it real. Then, the request for a substantial fee to finalize your offer will be made.
4. Contract or transfer fraud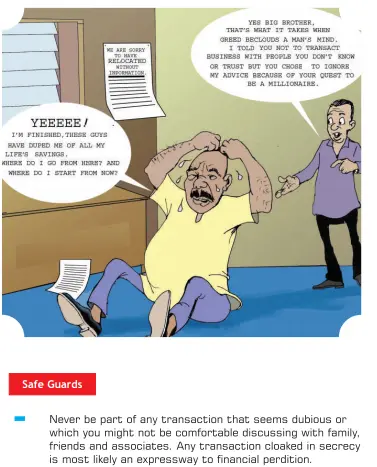 How they work – They fantasy your brain with an existing contract or offer made in your name years back. Recalling your attention to the money meant for you. The next stage is the request for advance money to clear the road for your money to flow to you.
5. Inheritance Scam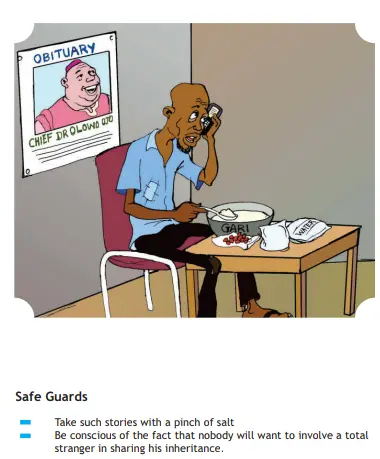 How they work – I wonder how people fall to this trap. You know your family has no property still, you are expecting unexpected fortune. The fraudster will alert you of your inheritance title and make urgency for you to receiver them before they get over to the wrong hands.
6. Charity Scam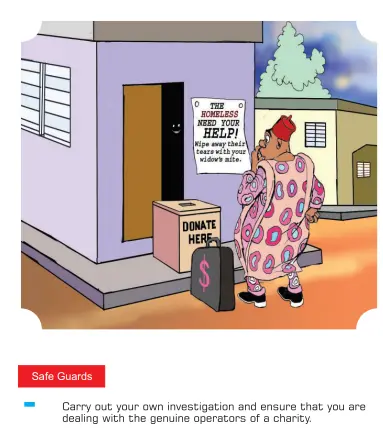 How they work – They used the opportunity of people's generosity to scam them. Faking heart touching stories to catch others' attention and sympathy. Faking Charity organizations to accumulate donations.
7. Juju Scam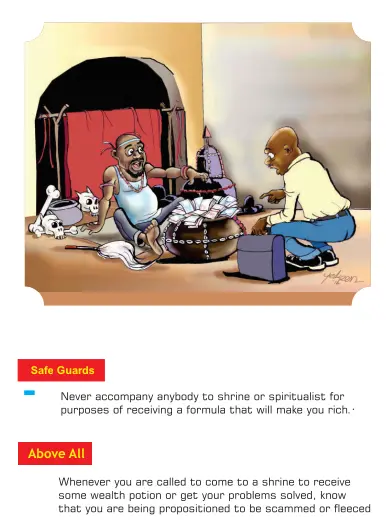 How they work – The fraudsters work in the company of two or more. The victim is promised fortune and prosperity using the innovation of powers or spiritual enforcement. They took locations and it is well advanced.
8. Scholarship Scam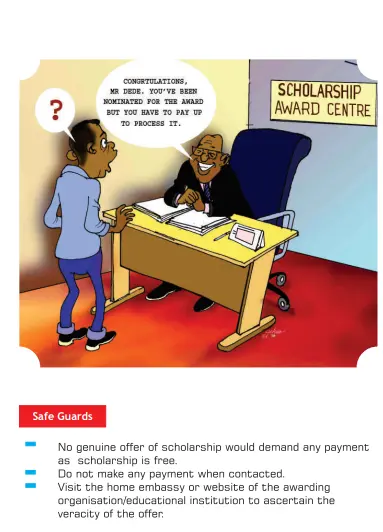 How they work – Scholarship is meant to ease your stress of educational fees. They come through an online advertisement or come directly to you to broadcast their awards. Concluding they asked for advance fee to finalize your visa and other attachments.
9. Emergency Scam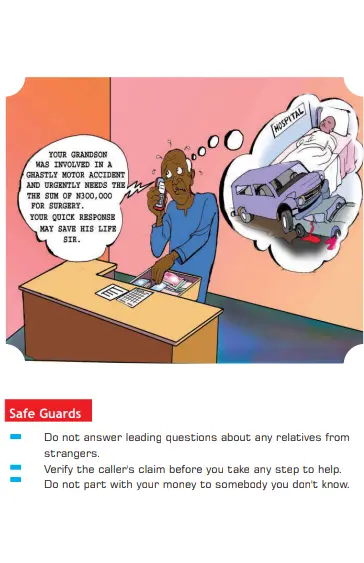 How they work – This is used to arise emotion and anxiety which makes most fall to the trap. The fraudster calls you and claims of your relatives in a serious health condition or emergency medical attention. They make their swift and clear.
10. Visa Scam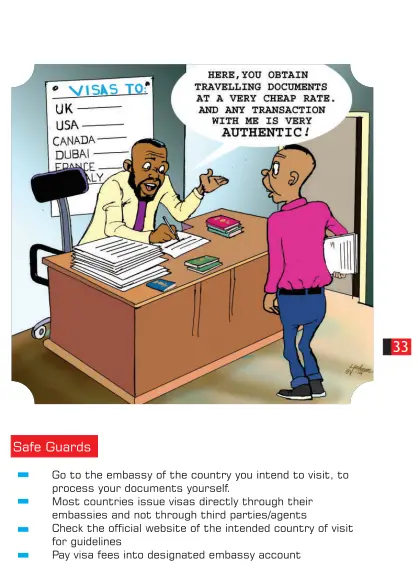 How they work – The offer of seeking greener pasture abroad has blind people to fall into this trap. The fraudster introduced you to the offer of traveling abroad to seek fortune requesting fees which increased with rising excuses.