Check Out These 21 WhatsApp Tips and Tricks.
Everyone chats with Whatsapp, or that's how it seems.
WhatsApp is the most popular mobile messaging app, according to a publication by Statista in July 2020, with 2 billion users worldwide, ahead of it's competitors like Facebook Messenger and Telegram.
That's a lot, and it comes as no surprise, considering how easy and flexible it is to use.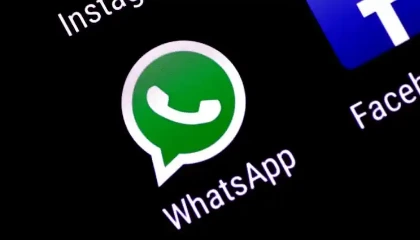 But despite the wide usage, WhatsApp has many features which make the app easier to use that many people are not aware of.
You may know how to send messages, send audios, and more, but there are a lot of features that can help you use the app even better.
Do you know you can save mobile data, export chats, view messages without sending a read receipt and you can check how much storage chat chains take up?
Well all of that is possible and more.
Here are 21 of the best WhatsApp tips and tricks for getting the most out of the platform.
1. Moving your WhatsApp account to a different phone
Have you ever wanted to change phones but worried about losing your WhatsApp account?
You can just move it to the new phone.
To move your WhatsApp account, install WhatsApp on the new phone and follow the setup instructions.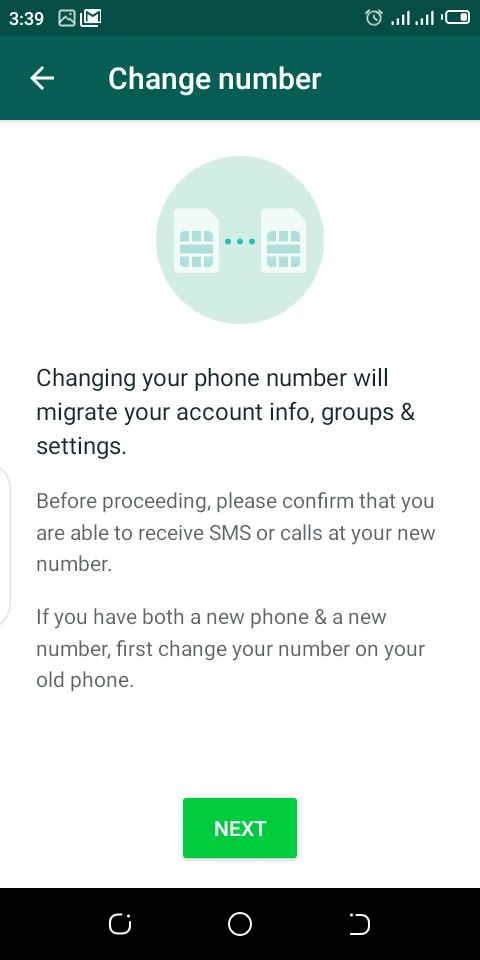 Note that your account can only be active on one phone at a time, but you can swap it among phones any number of times using the setup process.
Your account will automatically be removed from your first phone when you log in on another.
2.Change your WhatsApp wallpaper
Don't like the default background in your chat window?
You can choose any picture you want see all the time.
To do that, go to 'Settings' and then tap "Chats".
Select "Chat Wallpaper" to choose any image, pattern, or color you like.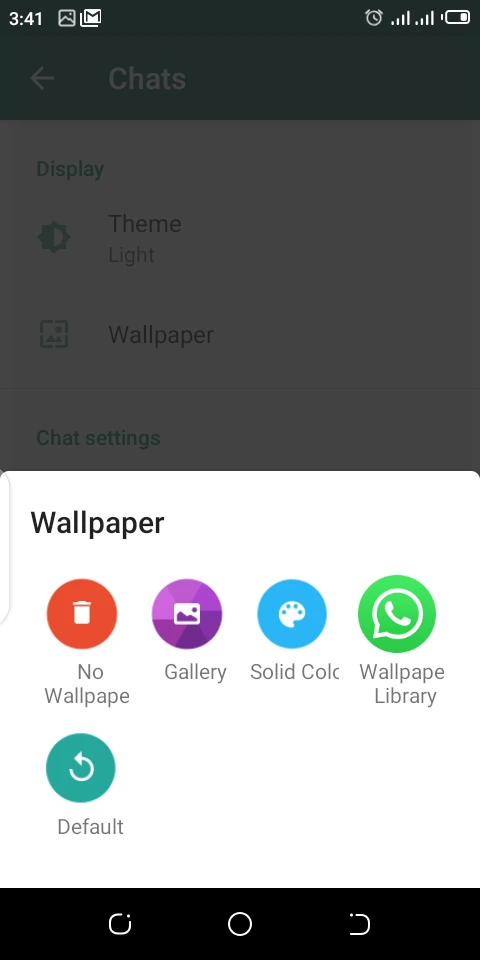 3.Save mobile data
You may need to manage your mobile data, but WhatsApp seems to be taking all of it without your permission.
Well, you can control that.
Stop WhatsApp from downloading large files like photos and videos whenever you use it.
To do this, you'll need to go to Settings and then tap "Data and Storage Usage."
For each of the media types; photos, audio, videos, and documents, choose what kind of network it'll download over, be it mobile, wifi or only with your express permission for both.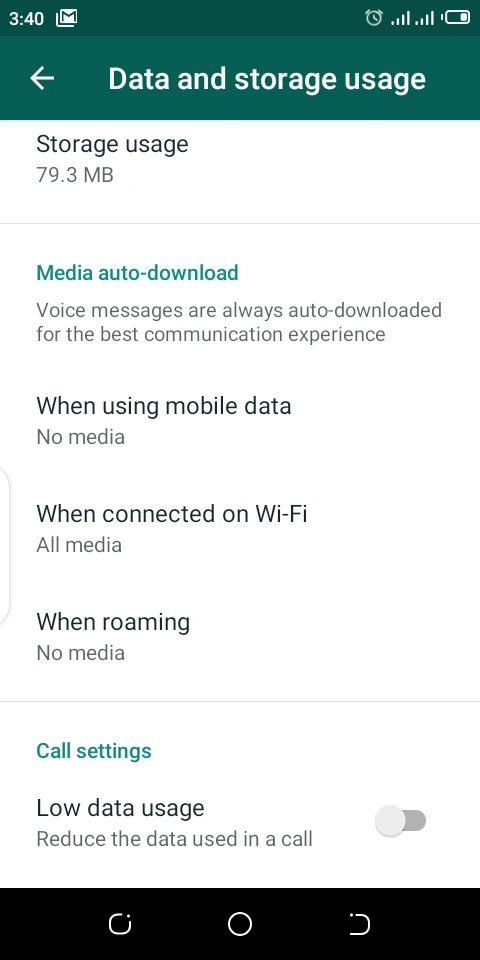 In general, you should set them all to "Wi-Fi." You can also turn on "Low Data Usage" to conserve data when making voice calls, which will reduce voice quality.
4.Turn on two-step verification for added security
With so many hackers roaming online, you must protect your account.
People have been scammed thinking they were chatting with people they are friends with.
It's a good idea to enable two-step verification for every app and service that offers it.
To use the two-factor authentication in WhatsApp, go to Settings and tap "Account," and then choose "Two-Step Verification." When prompted, add a 6-digit PIN to your account, and an email address.
WhatsApp will need you to input the pin at random times to access your account, so make sure it is something you can easily remember.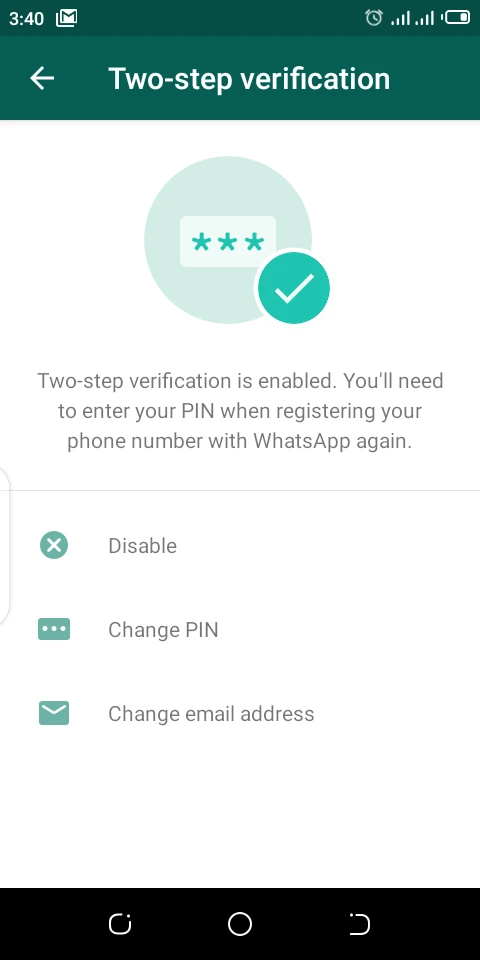 5.Quote someone in your reply
You can easily include someone's previous message as a quote in your reply. Simply swipe the selected text to the right, and it will be inserted in your response as a quotation.
A simple way to reply to a specific message from an individual, or quote a particular person's chat in a group.
6. See a preview of your recent conversation
Want to get a quick peek at your most recent conversation with someone?
Tap and hold the visible message window until the preview pops up. To chat, tap again to open it, or tap anywhere else on your phone screen to close it.
7. Delete recent messages from the recipient's WhatsApp
What do you do if you mistakenly sent the wrong message to the wrong person?
Pray the person doesn't notice? No!
WhatsApp lets you delete messages you've sent in error.
Plus, if you've sent it recently, that's within 7 minutes, you can even remove it from the other person's phone. Just tap and hold the message you wish to delete and choose "Delete."
Then select the trash can icon and pick "Delete for everyone."
This function works also in group chats, so no need to start apologizing over wrong posts.
8. Pin important conversations to easily find them
No more searching for a recent chat. If you want fast access to a conversation, swipe it to the right of you're on an iPhone, before you tap the pin.
For android users, just tap and hold the chat, then select the pin.
That chat will remain at the very top of your feed till you unpin it.
You can pin up to 3 conversations this way.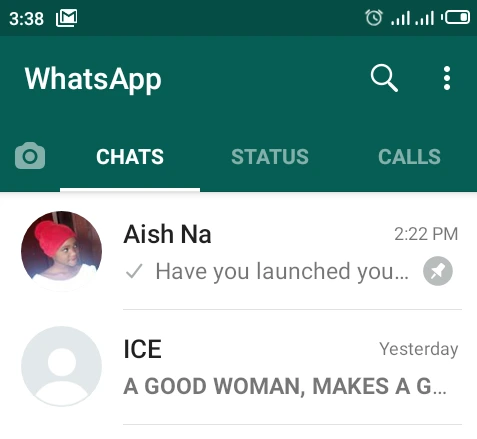 9. Star messages for quick reference
Do you need to go back to a snippet of a conversation in a specific chat quickly?
Simply 'star' it, rather than pinning the e
You can find all your starred messages at the top right of the WhatsApp Settings page.ntire discussion.
To do this, first you should tap and hold the text you want to star before choosing the "Star" option that appears.