Creating a Website is Easy, Learn How to Create a Website For Free

Creating a website is not hard at all. For some of you who have no Idea of how a website is being created, you must have taken it to be something difficult to do but it is just like customizing your post or account on social media, the difference is that it s going to take much time than customizing a profile or a post on social media and it is going t be a lot different.

To create a website, you need to pick the category that suites your brand or company. You will need to choose if you want your website to be categorized under blog, education, dating, etc. or choose a personal blog where you can share your stories and opinions with readers. After choosing a category, you will directed to where you can choose any templates that suites you or you can decide to customize by yourself. If you want a blogging website, you have to customize it well as it is one of or the most hardest form of website to create. You will need to add features that can allow visitors to subscribe to your website with their email address to let them know if whenever you have made a new post. It is recommended that you create a logo for your website to make it look more professional, if you need to create logos, comment after reading and I will reply you or you can learn how to create your own logos for free in my next article. In fact, all websites should have their own logo which complies with the name of the website or the contents as you cannot use any random pictures that does not match with your websites. For example, the name of my website is AustinBlog and I used the picture below for the website.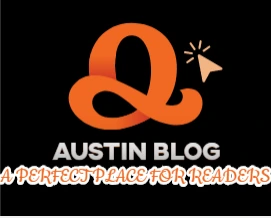 You can see that the above picture completely matches with the name of my website and it looks professional.
Before publishing a blog website online, you should write enough articles, you can still add more articles to your blog after publishing the website but you should remember the email and the name you used for the website in order to log in to access your dashboard where you can add pricing plans, write more articles and control your website.
You must be waiting for how to get started right? Don`t worry, for you to start customizing your website you need to visit any site that creates websites. You can search for "Wix Website creator", "WordPress website maker", "Webself website creator", etc. to get started but I highly recommend wix website creator for beginners as it has amazing features, it also allows you to place pricing plans on your website.
Do you like Winnaijablog? We count on you! Follow us on Googlenews, And get 1k.
Click Here,
and Click the Star.