Did You Know You Can Use Lemons To Power Your Phone? See How

Having battery in your phone tends to be a problem as power is not stable. worry no more as your lemons are here to save the day again.

You'll be charging your phone in no time, as long as you have all the lemons required. So here's what you'll need.

1. Lemons of course

2.copper

3. Zinc nail/copper nail.

4. A USB you are willing to cut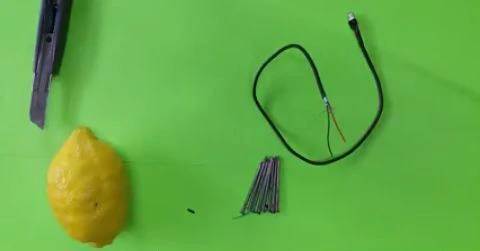 You see, the lemon juice acts like an electronic solution for the two metal electrodes. Using metals like magnesium and Copper would give you a high voltage and it would require fewer lemons.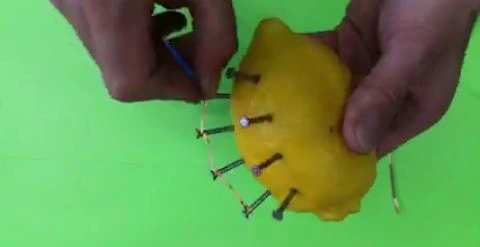 Here's
how to
do it. Put the zinc nail in a vertical pattern, ensuring they don't touch each other. Use the copper wire to connect the zinc stuck inside one piece of a fruit to the copper in another, so they can form a circuit.
Open the USB and connect the cables inside the copper wire. This should generate enough power to charge your phone. Enjoy your now charged phone.