Dont Give Your Phone To A Police If They Stop You, Do This Instead.
The needless harassment of youth lately by the Nigerian Police Force and Sars has caused so much pain. Many Nigerian youths have been tagged scammers "yahoo boys" as they call it. Without taking much of our time, i would like to put you guys through on things you have to do whenever you encounter Police officials.
Firstly most police officers are good at reading body movements and reactions of people when they stop people. Though the police has every right to conduct a stop and search, the officers also have the right to ask series of questions which must be answered satisfactorily. Once you answered all the questions asked by the official,then you are asked to hand over your phone, you have the right to request for the officer name and also tell what he is doing is wrong and unlawful.
Let them know that every Nigerian has a right to privacy and your phone is your privacy. If after saying all this, the officer still adamantly proceed to conduct the search on your phoney, you now have the right to tell the officer that you would be suing him/her for unlawful search and harassment.
Lastly the Police officers have the right to search your phones and laptops only if the Police Force Have received a search warrant on you, but if they dont have a search warrant against you, then the search is illegal and you have m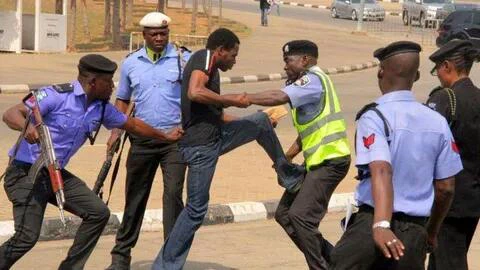 Then i would like to remind the youths and even all civilians not to talk rudely to Police officers. Be as cool as possible and answer any questions directed at you satisfactorily.
Thanks for reading,please like, comment, follow and share.
Do you like Winnaijablog? We
count
on you! Follow us on Googlenews, And get 1k.
Click Here,
and Click the Star.