Easy Way To Dribble With A Gamepad: Mainly For PES Players

Have you ever watched a video and wondered how those cool skills are done?

Worry no more.

There is an easy way to learn those skills regardless of the gamepad you are using and regardless of the platform either personal computers or Playstations.

For the beginners here who are not familiar with a gamepad(though I doubt that) ; a gamepad is a device you use to play a game.

There are varieties of games.

A typical gamepad has two direction types

1 The d-pad type

It consists of four buttons arranged in a circular manner

2 The 'analog type'

This is relatively easier to use based on my opinion.

It is circular thereby making it easier to navigate.

Am going to be sharing how to use any of the direction type together with the combination of a "rarely used" part of the gamepad to dribble easily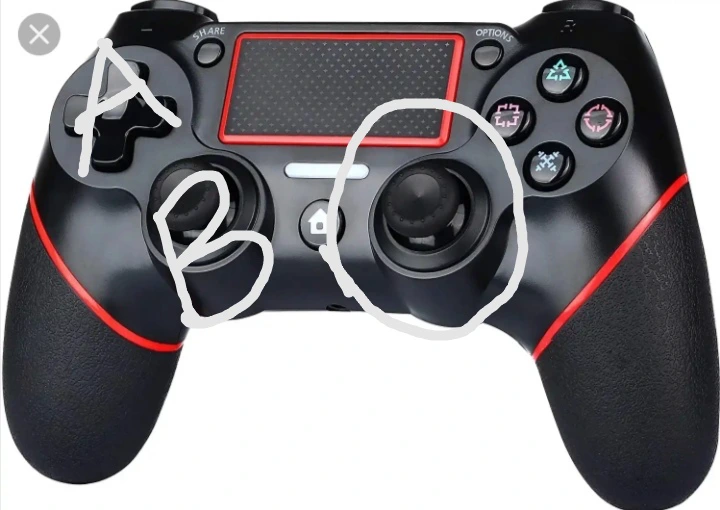 The labeled part, A, is the d-pad type I mentioned earlier while the B is the analog type.
Let's go straight to the point
How To Do Random Dribbling Skill
1 make sure your player is running with the ball
2 move the circled to any direction then immediately followed by any of the direction button (A or B).
3 The direction you move the direction button to will determine where your player will end up with the ball (after dribbling)
BONUS;HOW TO DO THE RAINBOW FLICK 🌈
Rainbow flick is locally known as "follow me".
It is a fancy, yet simple skill to perform in a football game.
To do this
Press the R3 button twice very fast
The R3 button is gotten by pressing down the circled part in the image above.