FG Releases Steps To Getting National ID Card Online Today (See Steps)

In the mid hours of today, the National Identity Management Commission (NIMC) was reported by President Muhammadu Buhari's Senior Special Assistant on Public Affairs, Ajuri Ngelalae, via twitter to have released easy steps to getting one's National Identity Card online.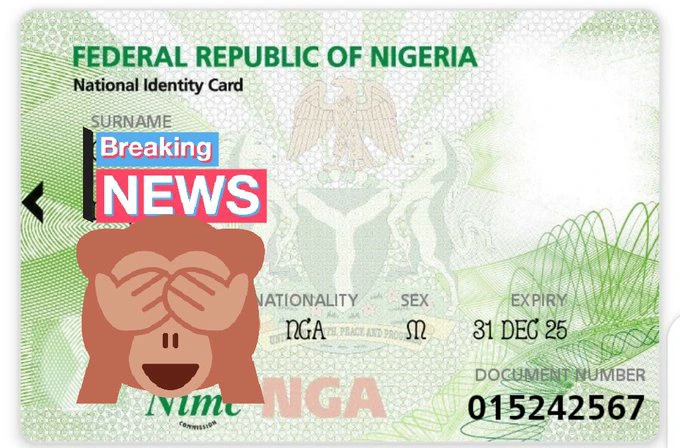 This announcement was made and the steps or methods to attaining the National Identity Card via one's phone/ personal computer was given too.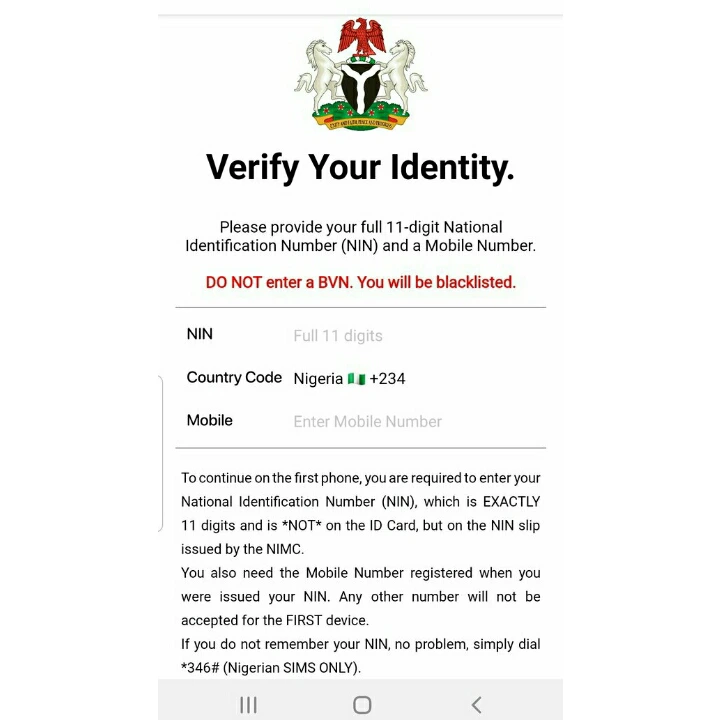 Below are the steps to getting your national Identity Card. Be reminded that, only those who have successfully registered for national Identity Number (NIN) long ago would be able to attain it.
1. The first step is to open your play store and search for the app named "MWS: NIMC Mobile ID."
2. Input your details, if in case it shows mismatch details, don't panic. This is what to do. Reset it first and check. By resetting, I mean, log out and log in again. If it still shows mismatch, then logout again and reset application. It would certainly show your proper details. When this is done, print it.
For those who weren't opportune to getting the National Identity Number (NIN) years ago, search NIN on google and check the procedure from the website.
That's all for now. If you find this helpful kindly share with your friends because, many really need to get their National Identity Card.
Please note that, if you still can't get this done, refer to this article, ask questions, you are likely to get an answer from someone who's done it successfully.