"From Generator Parts To A Motorbike"- See How These Things Were Made From Generator Parts
"Raw Talent"- Engineering Plus Artistry Is Equal To These Wonderful Creative Works
Creativity can be so beautiful when the end result comes out in a beautiful way. Engineering like we all know has to do with mechanical and electrical items, while Art on the other hand has to do with anything creativity. Someone then decides to combine the two different fields together to create these beautiful piece of works.
Motorcycle
Looking at the photo below, you will think it's a motorcycle, but it's actually not. All what you see here are just spare parts from a generator. As you can see, he used a spanner, Ring, plug, and some other things to create this motorcycle.
Scorpion
You will as well think this is a Scorpion, but it is actually not a scorpion. It is made frm spanner, chain, plug and the rest.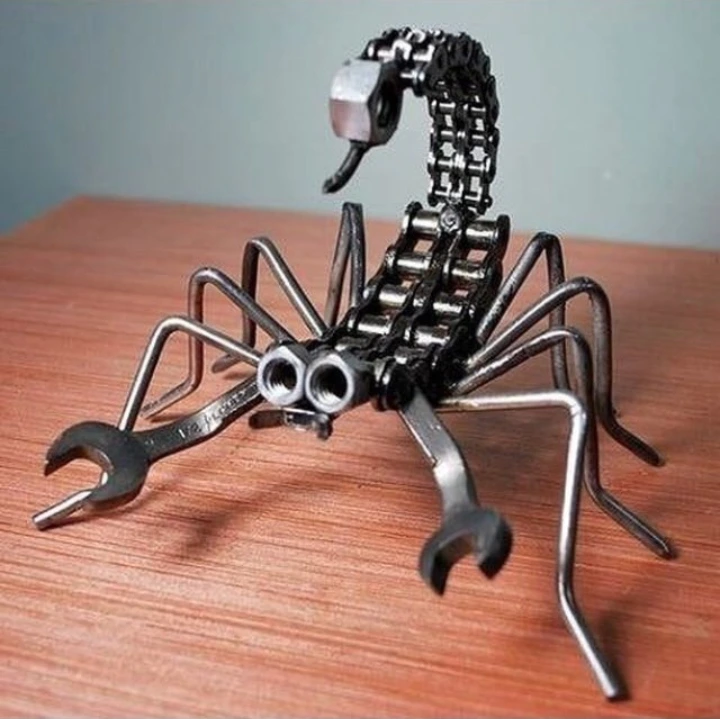 Robot
This is also made from generator parts. He built it to make it look like the robot is carrying a machine gun.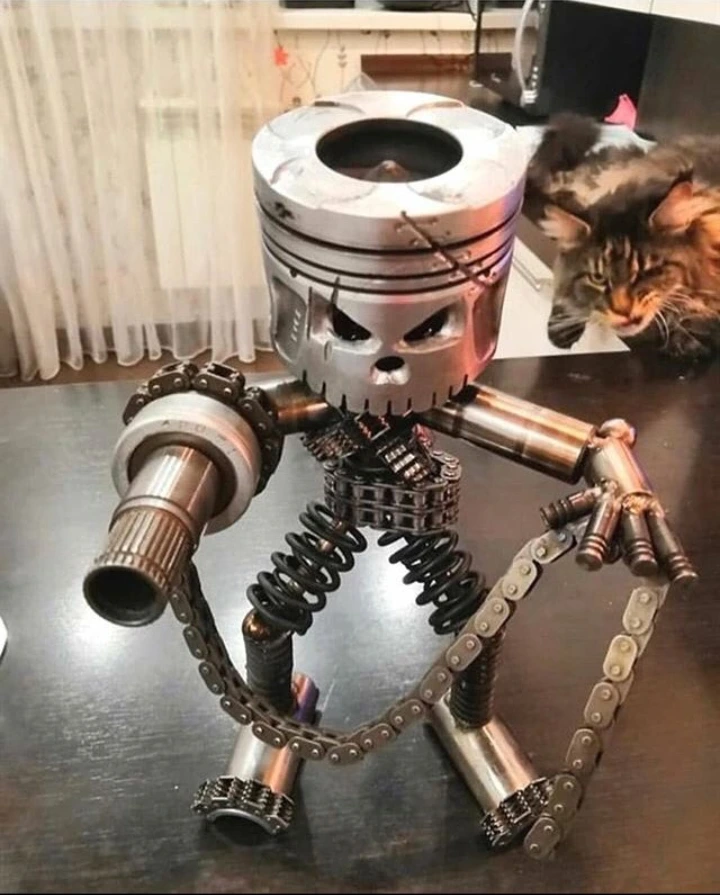 Dancer
This was built to look like a dancer. It is actually just pipes that were constructed in this manner.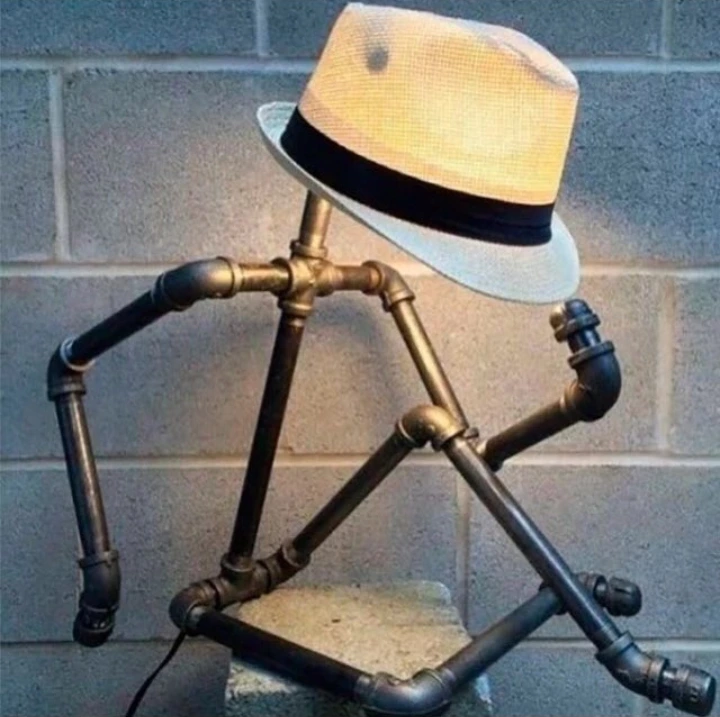 Feeder
This is used to represent a fish trying to feed some smaller fishes.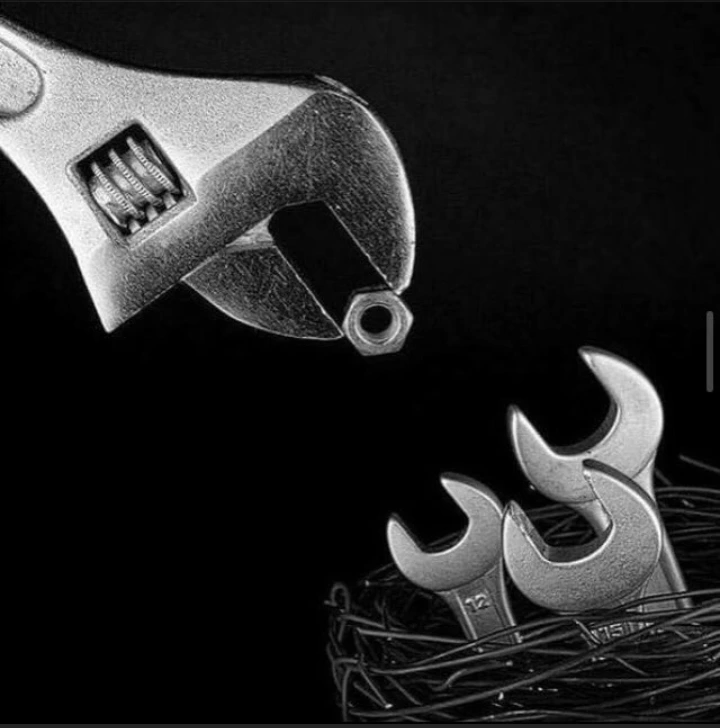 Which of them is your favorite?.