Here Are The List Of Cars For An Average Nigerian – Things you Must Consider Before Buying A Car
Having a car, is a Necessity as it makes the movement of people from our place to another easy and with convenience. Have you ever board a bus? You don't have a say in one of those, in fact you are apprehensive so you don't get rob. It is easier and reliable to be a car owner as this will help you go out anytime of the day leading to efficiency. It is important to note that cars are not Assets rather they are Liability. They are Liability because, most of the time the car doesn't give you money but it takes money from you in the form of repairs, maintenance and so on.
It is important to know that the moment you make purchase of a car, you have made a big decision on your budget. In a country as ours were things are difficult majority of car owners today took loan to buy a car. These and many more, are the reasons why you should think very carefully as an average Nigerian before making a car purchase. There are cars for everyone and in this article I will be focusing more on cars that will suit an average Nigeria whose source of income comes from great hard work and not embezzlement of public funds.
It is important to take the following point into consideration before purchasing a car ask yourself these questions,
1, is the car fuel economy? This is important because, there are cars you spend more on fuel before going out you must spend not less than three thousand Naira(3000) on fuel that won't last you two days and you can't even use your air conditioning system frequently. For me this Is the first thing to consider before purchasing a car. Buy a car that consumes less fuel.
2, Are the spare parts cheap or available? There are cars with expensive spare parts this makes replacement difficult as an average Nigeria. Once your car is faulty, and you go for repairs it affects your salary very badly, they are also cars whose spare parts are rare you can't buy them or see a new one this means trouble already.
3 Are there mechanics for the car? In the community were you live, are they mechanics for that particular car you want to buy? You wouldn't want to be transporting your car from IMO State to Abuja or Lagos for repairs, would you?.
4 How much is the cost of maintaining the car? This is also important, I shouted at the mechanic workshop recently when someone was coughing out over sixty thousand Naira (60000 ) on changing gear box oil and engine oil,Not to mention the cost of shock absorbers or the price of a tire. Therefore, it is important to make enquiries before buying that car.
5 How expensive is this car am about to buy? What is the actual price of the car you want to buy ? Is the car way above your budget or its a responsibility you can handle financially.
Here is a bonus point for you. Before buying a car ask yourself why do I need a car at the moment? Are you starting a family?.
The question above are the summary of all you need in purchasing a car once a favourable response is gotten then you can go ahead with the purchase.
Below are the list of cars that won't give you headache.
These are cars I have personally driven so therefore I can testify on their reliability and performance.
1. TOYOTA HIGHLANDER.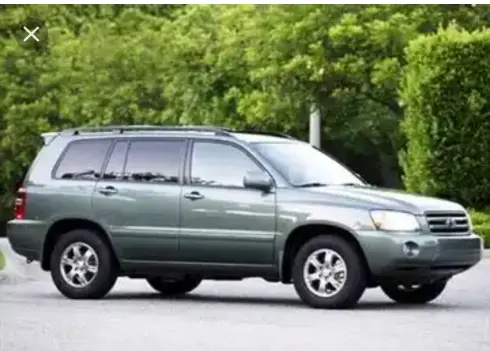 Toyota Highlander happens to be my personal favourite this car is indeed an SUV for the average Nigeria. The spare parts are cheap, it is highly fuel economical, and very easy to maintain. I had a personal experience with this car when returning from a journey I was finally on my way home when I ran out of fuel. Very late at
night
most filling stations were closed for the day. The only fuel I could get was from a black marketer who had just a litre left. I bought one litre of fuel and surprisingly it took me home that night and back to the filling station the next day to buy more fuel, ever since then, the respect I have for Highlanders grew beyond leaps and bounds.
2.TOYOTA COROLLA.
The name corolla in Latin translation means small crown. This explains a lot about the aesthetics of this car, it is indeed a small crown and I feel the Japanese did a good job on this car. No wonder this car is quite popular on the road. It is not popular for nothing, its because of its unique qualities. This car is highly efficient, it is fuel economical,the parts are available and cheap too in fact the Toyota Corolla is one car you will never regret you spent your money on. I will recommend this car for anybody alongside the corolla matrix popularly known as Matrix. One unique thing about this car is its portability, it is not bogus at all you will thank me later.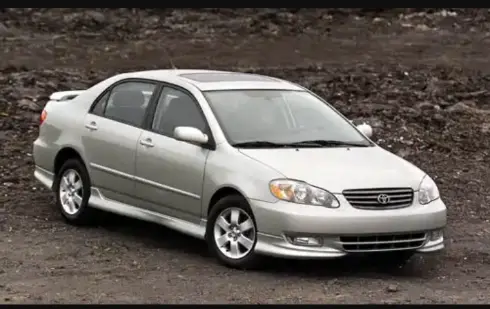 The Last car am going to be talking about is the Honda CR-V.
3 HONDA CR-V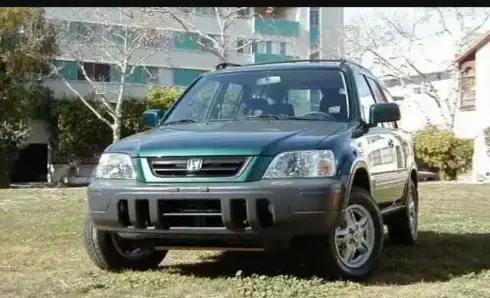 The Japanese, did a great job with the production of this car, although it is the first generation car in the Honda CR-V series yet this car is a performer anytime, any day. It is easy to maintain, highly efficient and also a great family car. I will personally recommend this car for anybody and you will be glad you bought it.
The above cars mentioned are all reliable cars. The aim of this article is to guide you in selecting your dream car. If you earn more, and you want to make a statement with your wheels there are other incredible luxury cars for you but get ready to spend more on maintenance and repairs. make your research very well before buying any car ask questions about that car. Also buy your car from a reliable dealer and if it is a second hand vehicle, no matter how cheap it is don't buy if the owner has a poor maintenance culture.