How to avoid Gas explosion at Home.
Using a gas cylinder at home has many risks. There are many things that we do as individuals beside the gas cylinder, which is very dangerous.
These are the things you must avoid because of the explosion caused by the gas cylinder:
1. Avoid making phone calls: if you have a gas cylinder, avoid making calls close to it. Making calls beside the cylinder is very dangerous as it can cause explosion.
2. Avoid shaking your gas cylinder: we are really fond of shaking gas cylinder as individuals to check if it has finished or not. This is really bad. It is dangerous and can cause a serious explosion and you could die .
3. Avoid faulty cylinders: if your cylinder is faulty, do not manage it. It can cause explosion. Always replace faulty cylinders with new.ones. If it is also leaking, don't hesitate to Change it.
4. Avoid cooking with your gas after refilling it : when you have refilled your cylinder with gas, don't start cooking with it instantly. The reason is the gas hasn't settle. Once it has settled for some minutes,you can start using it.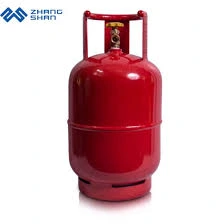 Make sure you avoid all these above, as it can lead to explosion .
Don't forget to follow for more updates.