How To Create A Free Website
Introduction.
This article is going to be an eye opener for individual and business who want to activate their businesses online.
So much have been said in recent times about the proper way to take your business online so many recommend the use of social media as a way to start and so on.
Here is an article i recommend that you read if you need to know how to take your business online.
What Is A Website ?.
A website is a collection of web pages and related content that is identified by a common domain name and published on at least one web server.
Notable examples are wikipedia.org, google.com, and amazon.com. All publicly accessible websites collectively constitute the World Wide Web
Forms Of A website.
There are various forms of website and i think that is particular you know about it.
The first kind of a website that you need to know is
1. Static Website.
A static website is one that not need too much of data to be able to function properly, they are mostly single-paged and do not require the use of hardcore technologies to function properly, A static website does not hold hardcore business logic like security, dynamic data rendering and authentication.
An example of a static website includes a business website that displays the name , photos and location of a single company and so many others.
2. Dynamic Website.
A dynamic website is one that feeds on data to work properly, business logic such as authentication, security and dynamic data rendering are heavily used when creating a dynamic website.
A perfect example of a dynamic website includes, social networks, Blogs, E-commerce Fintech platforms and many others that needs data to work properly.
The technology behind the creation of dynamic websites are usually expensive and usually requires the services of a web development expert to manipulate
Components Of A Website.
There are so many components that usually come to together when designing a proper website and i am going to be stating out some very few important ones.
1. Domain.
A domain is a uniques worldwide identifier for your website, with a domain name anyone all over the world can access your website with just a phrase coupled with an domain extension.
A perfect example of a domain name includes. Opera.com, Winnaijablog.com and many others.
Just in case you want to go ahead and choose a domain name for your business, here is an article i recommend to help you choose a proper domain name.
2. Host.
Another very important Factors that helps in bringing a website to life is a web host. A web-host is a simply where your website sits on, a web-host is basically just cloud.
A web-host is responsible for storing your static files such as images, web files, videos and so many others.
The combination of the two components and a wonderful web design experience makes up a website.
Why You need A Website.
Now that you understand the basic and forms of a website, i think it's high time you get to understand the basic reasons why you need a website for your business.
1. Your Business Gains Credibility.
More and more people are searching online for things they want, for solutions to their problems, to compare prices, or just to get some information about a store, restaurant or business before they purchase from them.
If you don't have a website, potential customers will go to your competitors who do, especially if you are a home-based business without a bricks-and-mortar address.
Having a website will not only provide the information they are looking for, but it will give your business credibility.
It says, I am here, I mean business, and I am in it for the long haul.
2. A Website Enables You To Target A Wider Audience.
Websites are accessible from anywhere in the world provided there is an internet connection.
Since more and more people have access to the internet, even in remote locations, you can target a much wider audience if your business has a website.
Whether you offer products or services, or you're business or consumer based, your website provides you with an alternative location to sell.
As a retailer, an eCommerce website is a great place to sell your products to a wider market.
Think of all the people who can't get to your bricks and mortar store that you could sell your products to.
3. A Website Saves You Money.
As a small business owner, especially one that is just starting out, you're probably thinking you can't afford a professional website.
But you really can't afford NOT to. Although the cost of designing a website varies depending on your needs and your skill level, once it's up and running, a professional website is worth the initial investment, especially if built using WordPress, which enables you to add and change your own content regularly, saving you money in updates.
How To Create A website.
Before now, you needed to understand basic programming terms such as HTML, CSS and Javascript but now we have hosted scripts that can help you achieve this with just a single drag and drop feature integrated into them, a newbies can so therefore drag and drop basic web elements together and form a complete website.
I am going to be listing out some basic online tools that can help you get started with designing a basic website.
1. Wix.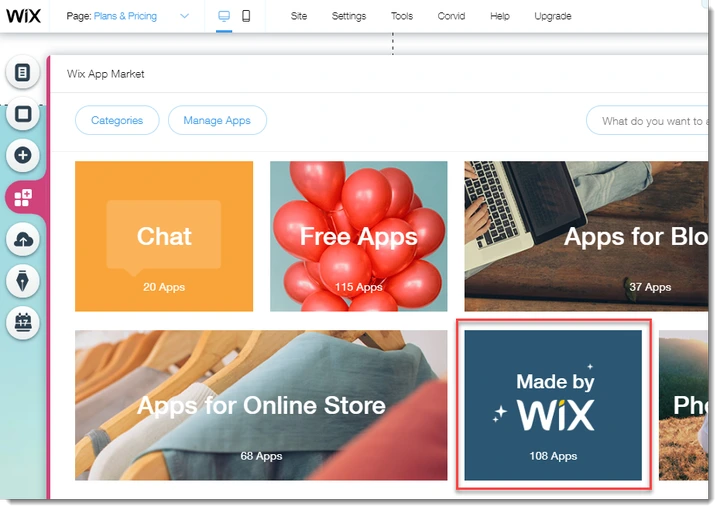 Wix is an online website builder that allows you build different kind of website in just very few clicks, you can design all forms of website from Static websites to a full dynamic website.
You can get started with WiX for a free plan and upgrade later.
Website – Wix.com
2. Weebly.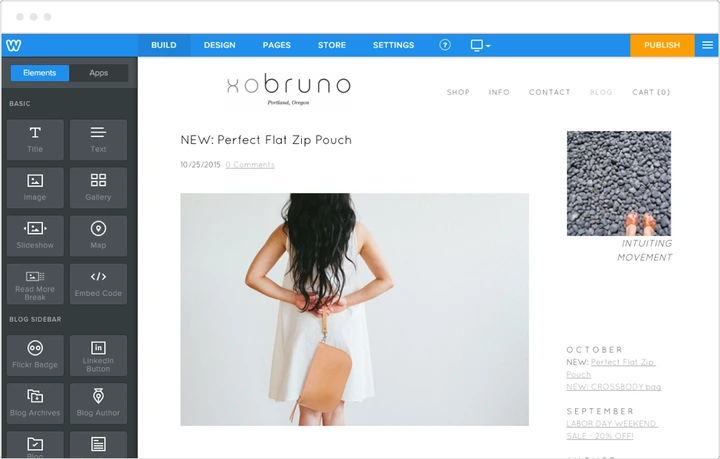 Weebly's free online website creator uses a simple widget-based site builder that operates in the web browser All the site elements are drag-and-drop, and it automatically generates a mobile version of each website.
Storage is unlimited, but the service restricts individual file sizes.
Consumers are given the option to have any url ending in .weebly.com, .com, .net, .org, .co, .info, or .us. (example.weebly.com)
3. Blogger By Google.
Blogger is a Content management system owned by Google, it is majorly used to power blog hosted by Google. If you intend starting a blog and you don't have enough cash then you can get started with Google Blogger, It is free and requires no cost.
Your filed are hosted with Google and you are given a subdomain of your choice pending whether it is available or not.
You can get started with Google Blogger today for free all you need is a Google account.
4. Business site By Google.
Business site is also another static website builder owned by Google, It was integrated alongside the Google My Business platform and it allows you to make use of amazing drag and Drop features to design a static website for free.
You can access the Business Site By Google via the official Google my Business platform for free.
Website – Google.com/mybusiness
5. WordPress.
WordPress is also another popular online website builder, what people don't know is that WordPress have both the free and the hosted platform.
The free platform works just like the regular CMS that gives you unlimited hosting and free subdomains to be hosted alongside their website and i mean https://mysite.wordpress.com
The paid version of WordPress is usually recommended and it can only be found when you buy a domain and a host from a valid host company.
The free version is limited why the paid version is unlimited with various features, you can try out the paid version by clicking the link.
Recommendation.
Using a Custom and free drag and drop website builder is very good most especially if you are really broke and cannot afford to own a website, but i usually recommend every business owner to strive hard so as to get a standard website.
I recommend you purchase a domain name and a host so as to make sure that you are in total control and responsibility of whatsoever happens to your website.
Using these mentioned free website builder usually limits your control and leaves your website at the mercy of these free host providers.
Here is an article i recommend for you if you want to start hosting a full website
Conclusion.
Just in case you might want to get into something more productive with your website, here is an article i recommend that you read to follow up on building a money-making Blog and starting A Money-Making E commerce website.
Do you like Winnaijablog? We count on you! Follow us on Googlenews, And get 1k.
Click Here,
and Click the Star.
Also Follow us on
Facbook,
Twitter,
Instagram
For Give Away!
Join Our Facebook Group & Get Unlimited Likes On Your Post (CLICK HERE)