How to disable Samsung's automatic face smoothing on your Galaxy phone

The Samsung Galaxy S1 Ultra is a fantastic phone. It has one of the best Android cameras out, but knowing how to disable Samsung's automatic face smoothing on your Galaxy phone can make it even better. One of the reasons that you'll find the face smoothing feature built into the phone's camera app on a Samsung Galaxy phone and not on something like the Pixel 5 is because each one has software features that are more popular in different cultures. There's nothing wrong with leaving face smoothing enabled, but if you don't like the way it makes your photos look — here's some quick steps to help you turn this feature off.
How to disable Samsung's automatic face smoothing on your Galaxy phone
Open the camera app on your phone.
Tap on the magic wand icon in the upper right corner.
Select Face in the options at the top of your screen.
Toward the bottom of the screen, tap on the face icon to turn off the face smoothing feature.
To disable the feature for selfies, you'll need to follow the same steps listed above but change to the front-facing camera after you open the app. Samsung has been including face smoothing on its phones for years now from its mid-range devices like the Galaxy A52 all the way up into the best Samsung phones that the company makes. However, if you don't like the look of photos using this feature — now you can turn it off.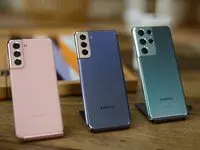 best of the bestSamsung makes a lot of great phones, from $200 budget devices to $2,000 foldables. These are the best Samsung phones you can buy in 2021.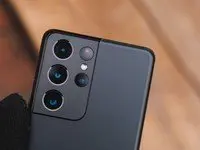 Android 12Android 12 can make your favorite app have a better built-in camera. But only if the company that makes your phone will play ball.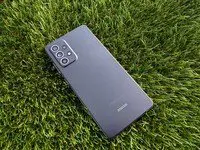 Almost perfectly balanced
As 5G phones and coverage slowly continue to roll out across the west, Samsung is stepping up to fill the hole left by LG's mid-range phones and give us a 5G phone that'll be a no-brainer for those on carriers. Even unlocked, the Galaxy A52 5G is an attractive offering worth considering next time you upgrade.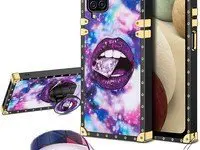 outfitting the A12If you're grabbing a Samsung Galaxy A12 smartphone for yourself, a teen, or tween, it's important to ensure the phone and its amazing camera are protected. We found the best cases for you to choose from!