How To Recover All Sms, Contacts, Photos And Videos You Deleted On Your Phone
Have you ever delete an important SMS mistakenly and later on you wanted something very important from it? Example: login details, verification code, serial number sent to you.
Some times it may be evidence you want to use for something and there's no way you can recover it or it may be a contact, video, photo, or other documents. and you start to think I wish there's a way I can recover this message, photo, this could have been better, but don't worry anymore.
today's article, I'm going to show you how to recover all your deleted files. Both SMS, contacts, media files on your smartphone, it doesn't matter how long you deleted them.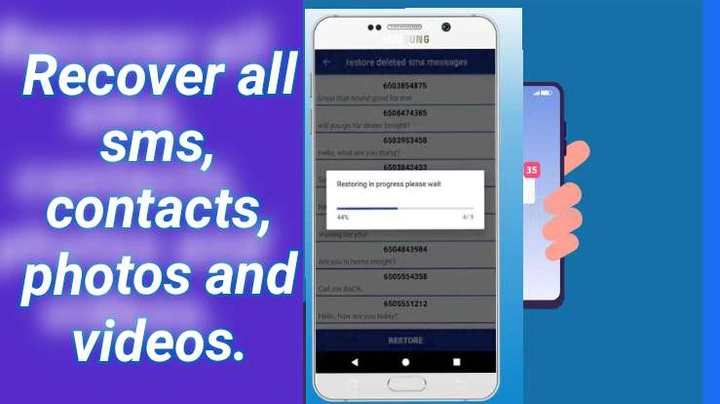 Requirement:
1, The phone you want to recover the data from.
2,  Original USB cable
3,  a PC
First, before you begin go-to Google and search for Android Data recovery click the first link you see, download, extract and install it on your pc
STEP: 1
Go-to to your phone setting scroll down and click on about phone, click the build number triple times to enable developer options, after that go back and enter developer options, in it click USB debugging, turn it on.
Step: 2
launch Android Data Recovery.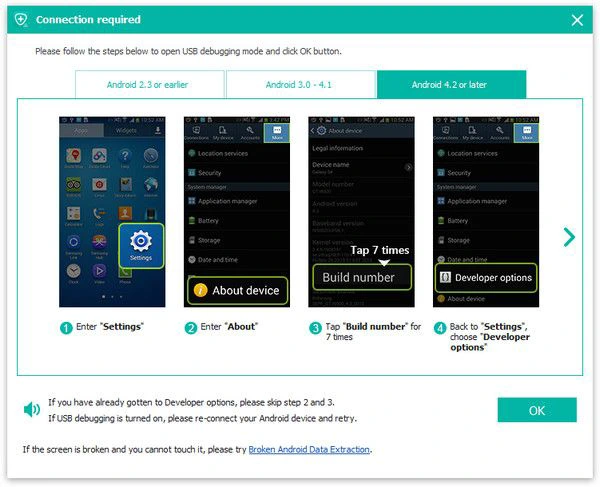 Step: 3
Now choose what you want to recover, SMS, contact, media files, etc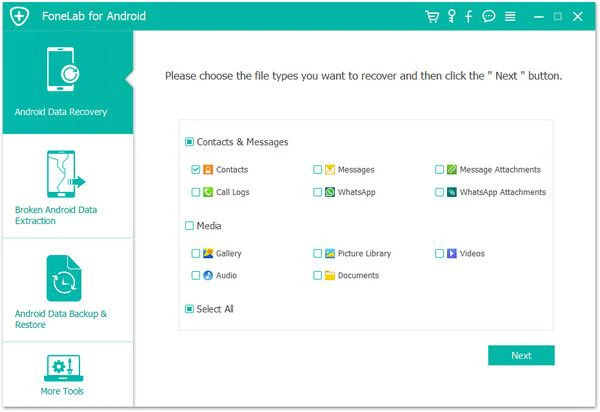 Step 4
Now click the scan button it may take some minutes to finish scanning, after scan check to see if you can find your deleted SMS, media files, etc there.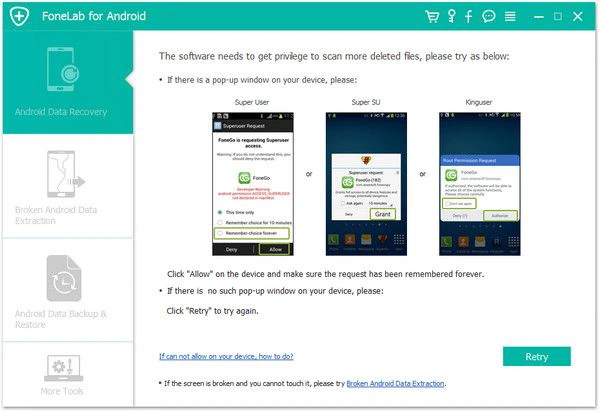 Step 5
if you didn't find your deleted files in the scan results. Try deep scan, it will bring back all your deleted files from the day you started using your phone to the current date
You can preview them before you recover the.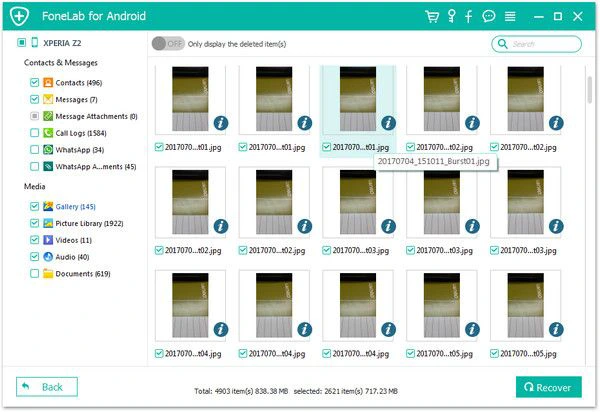 Ask me any question if you encounter any issue on those processes, I will reply as soon as possible.