If Someone Secretly does Something on Your Phone, This is the Code to use to Know What He did.
Have you ever found yourself in a situation where someone snatches your phone and starts checking some things on it? What hurts most is the fact that you won't know the last application the person visited or a clue concerning what he was doing there.
We all have our right to our own privacy. What I have observed is the fact that many of us possess a smartphone but only a few are smart enough to know some hidden features about it. This morning I will be sharing a code that will display things that has been done on your phone in the last few days.
Let's assume you just bought a fairly used phone and you don't know if the previous owner has been using it for something that is not legal. Just try this code out and you will be surprised.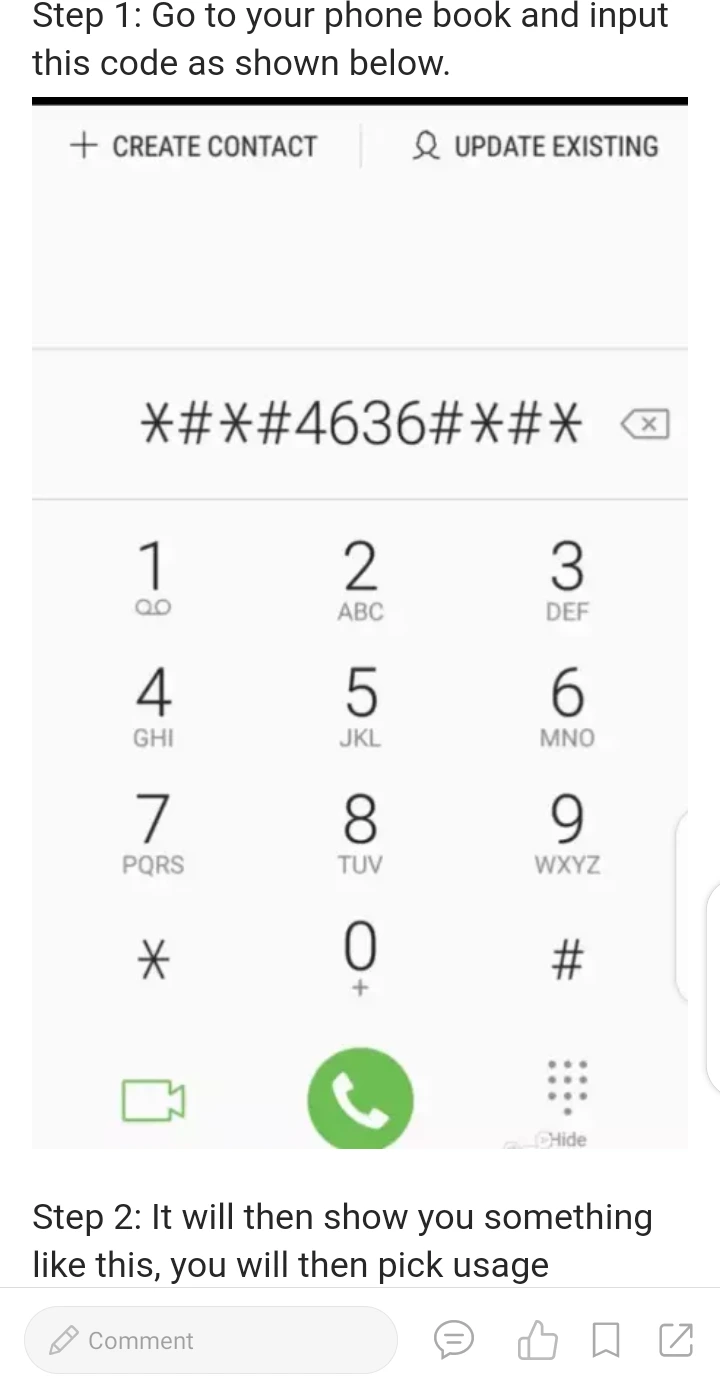 You then see something like this brought to your phone, then you go for usage statistics.

Then it will show you what you have been doing on your phone.
I have tried this code and I am very sure it works and I have received several testimonies about how it worked. Please don't be ignorant by saying it doesn't work after you haven't tried it.