Never Throw Away Old CD Plates – See 27 Creative Ideas To Reuse Them (Photos)
Creativity is what makes the world even more beautiful, out of ideas and visions many great things were created or invented by numerous genius.
Take a look at your cell phone and imagine a world without it, because it came into existence as a result of idea generation turned into reality.
We all know that all products exist today as a result of someone's imagination, idea generation, findings that turned into reality and into physical goods.
We all have the ability to be creative, irrespective of status, but it all depends on how focus we can be at innovating products, although it may require financial support to make it happen.
Most of us are with the habit of throwing away things we think are useless, without our knowledge that they can serve many purposes that we can't possibly think of.
The main focus here is the use of cd plates to create different works of arts, when the cd plate is no longer used for its main purpose (watching videos), people can make use of it for different purposes of their choice.
Well if you are thinking of throwing away your old Cd plates, I hope you would have a different thought after viewing the innovations by some wonderful innovators.
After viewing don't forget to like, share, and share more innovative.
1. See how this innovator cut down the cd player into smaller pieces, gluing and placing it on a light bulb, after the innovation it would definitely give the room stunning looks with rainbow colors.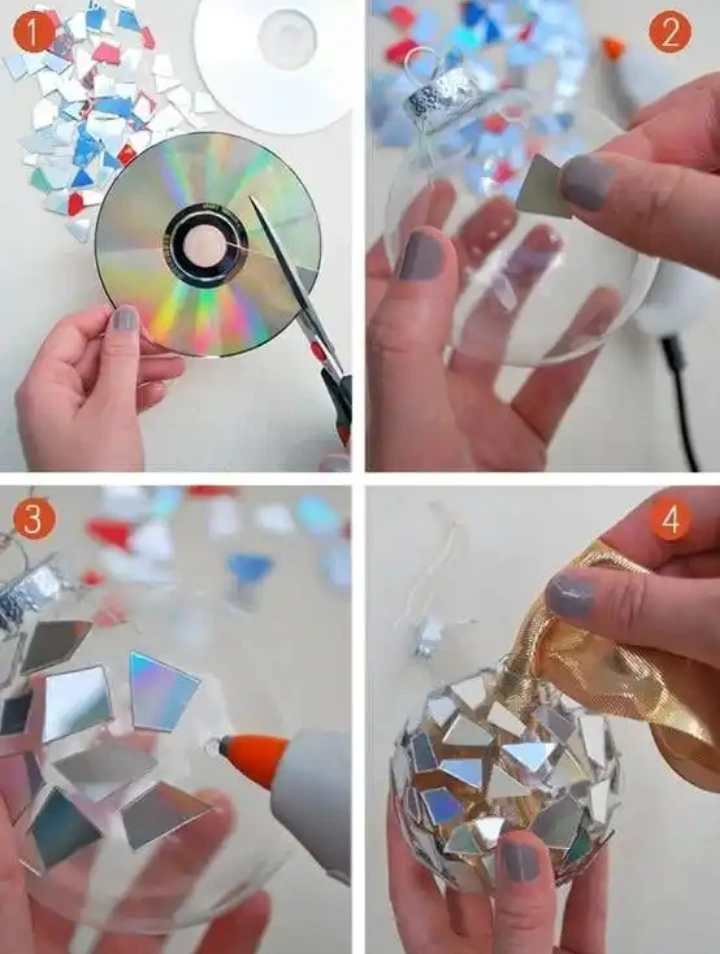 2. This type of innovation is very awesome! Just take a look at the cd plates cut into smaller pieces, and being glued and placed on top of a shirt collar, isn't it amazing?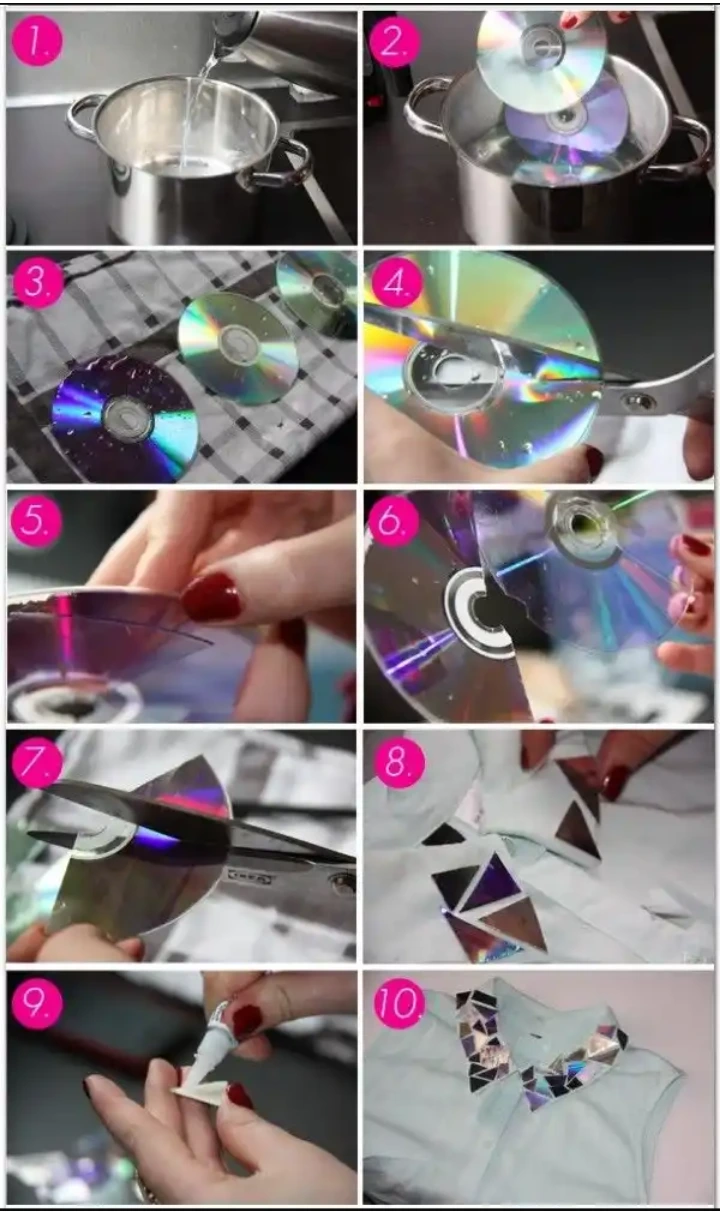 3. This innovation looks cool, it looks so beautiful, attaching the cd plates to each other and placing them on the ceiling.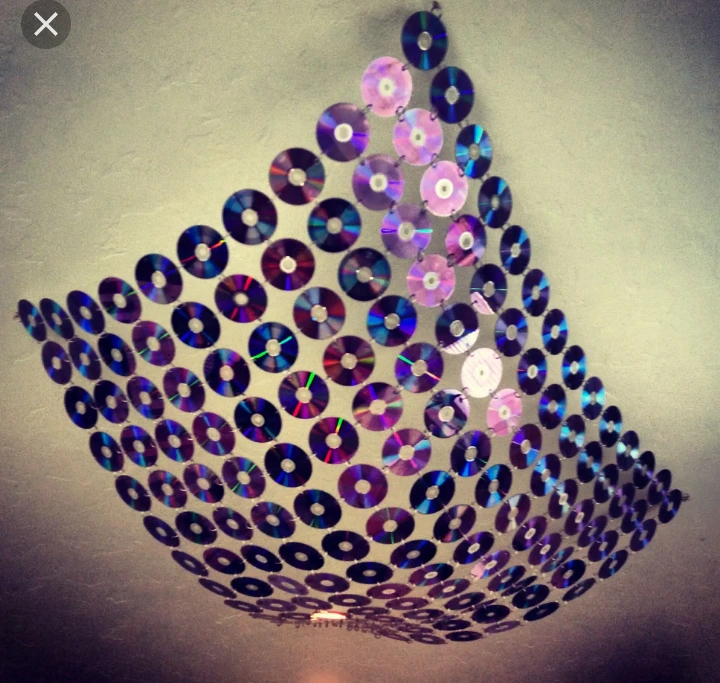 4. This designed Bottles looks very attractive, and don't be surprised the innovator might make some cool cash on it.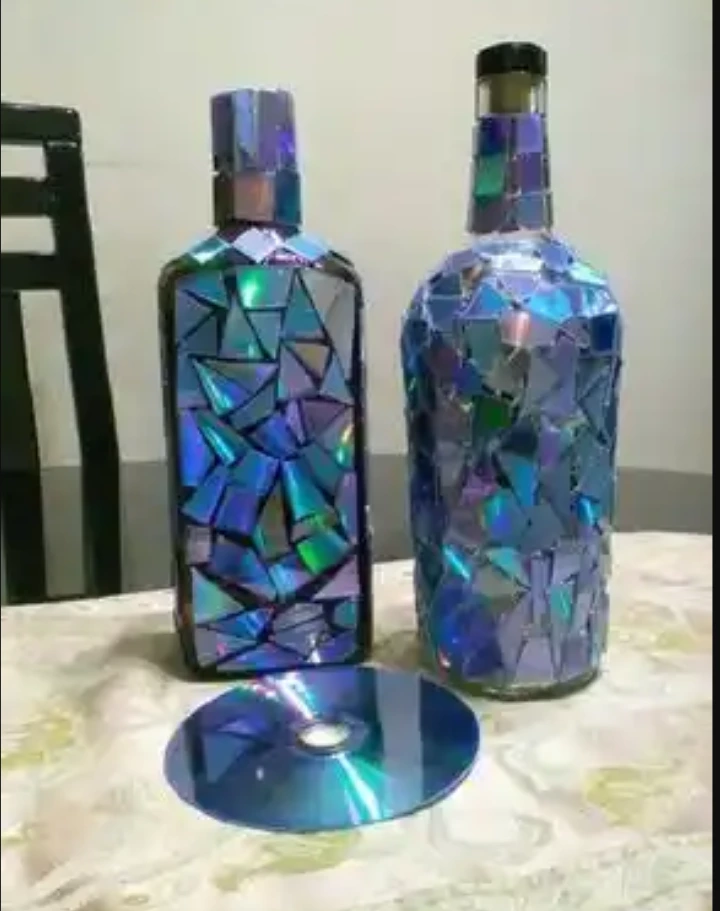 5. Making glowing plates with cd plates looks beautiful.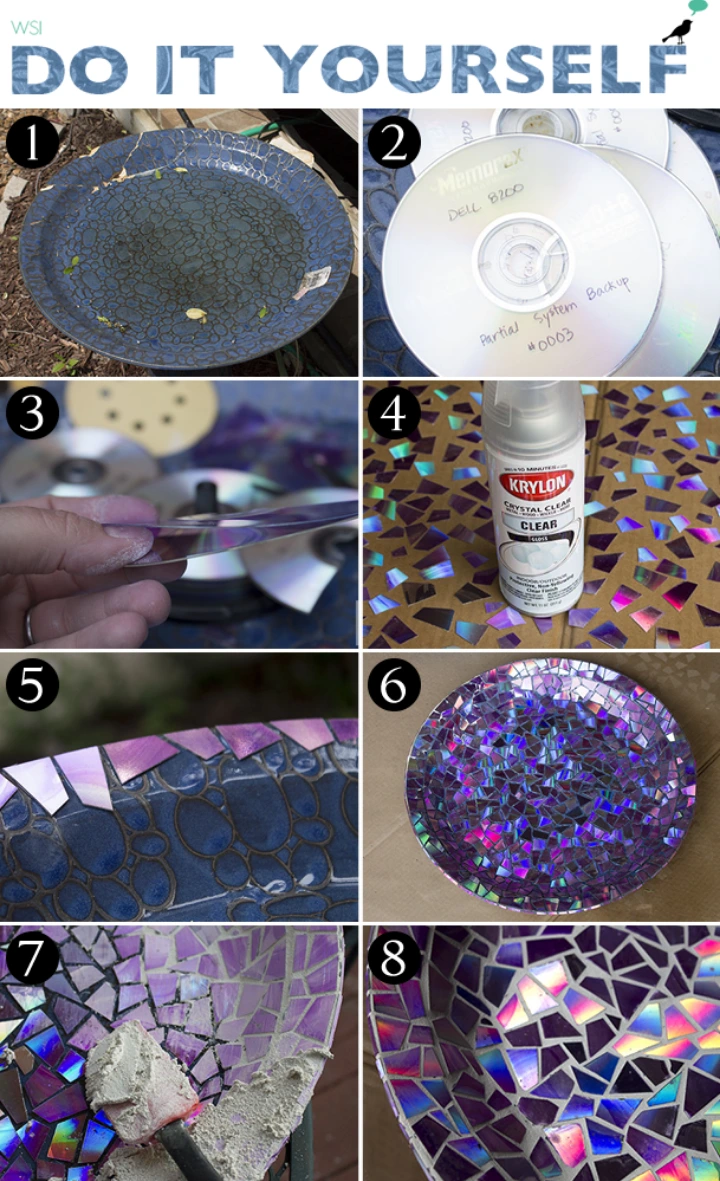 6. Cutting the cd plates into smaller pieces and fixing it on a tiny rope, around the window of a room gives the room a rainbow color design with the sunlight shining upon it.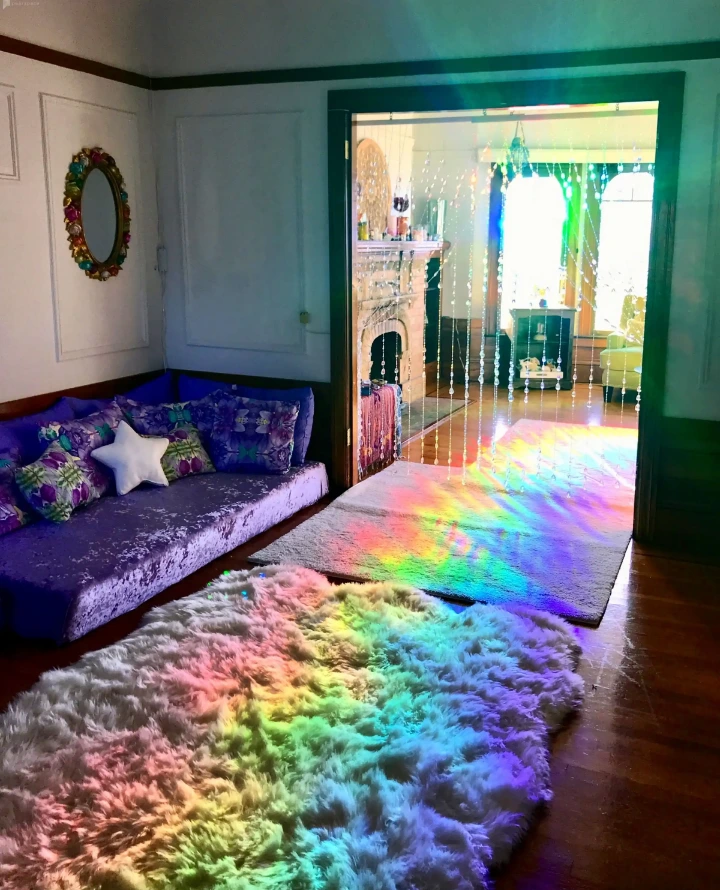 7. Measuring and Cutting the cd plates into the shape of a diamond makes it look like the diamond.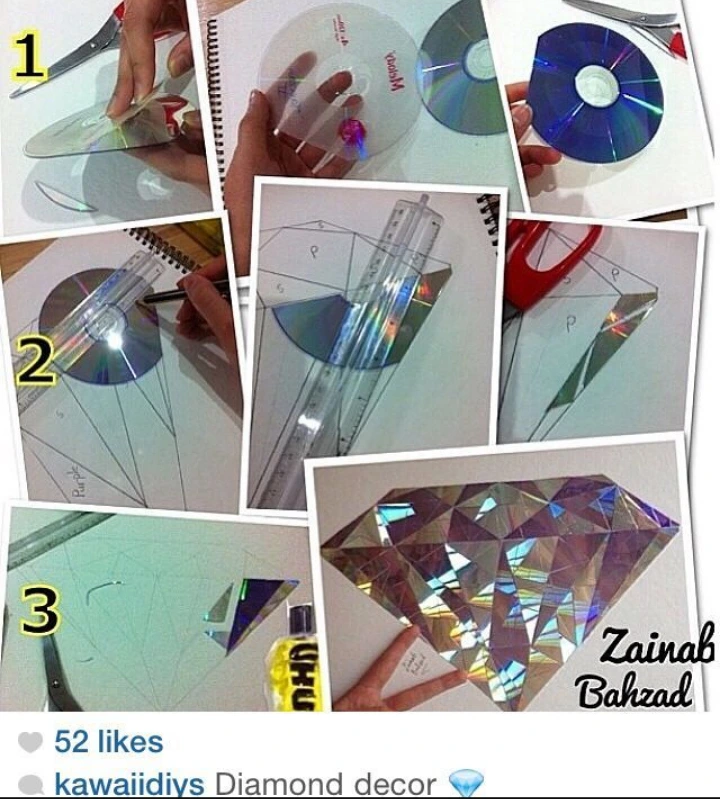 8. A beautiful apartment with a cd plate designed by the window looks charming and romantic.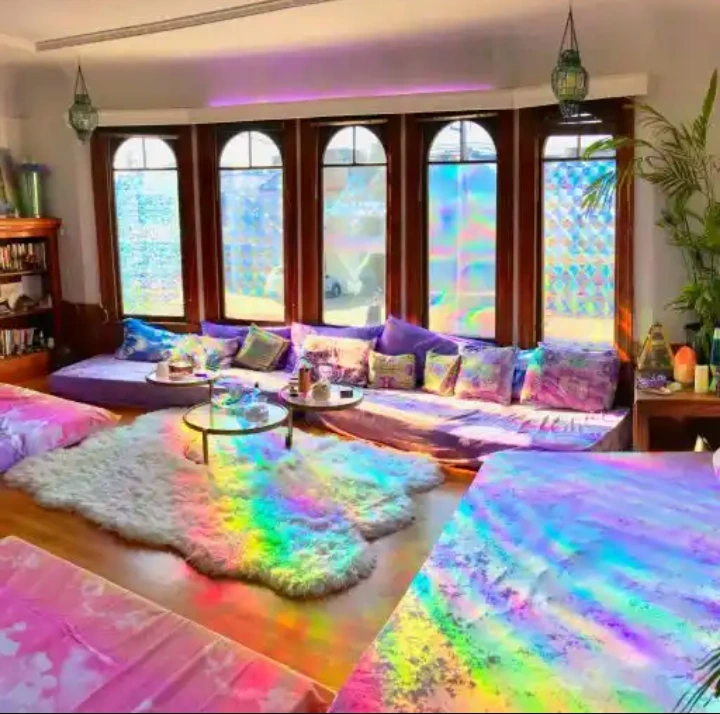 9. CD plate can also be broken down and designed at the side of a mirror, which makes it awesome.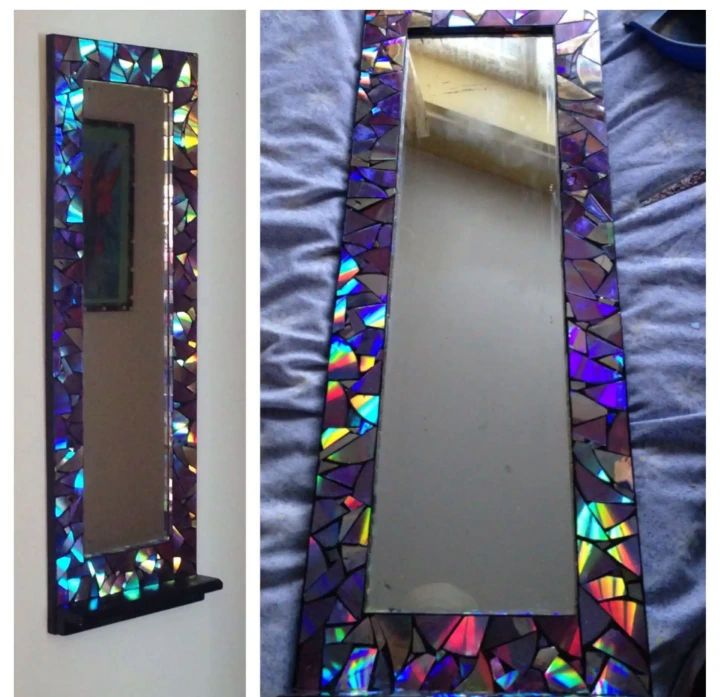 10. CD plates in the form of a chandelier look like the real chandelier.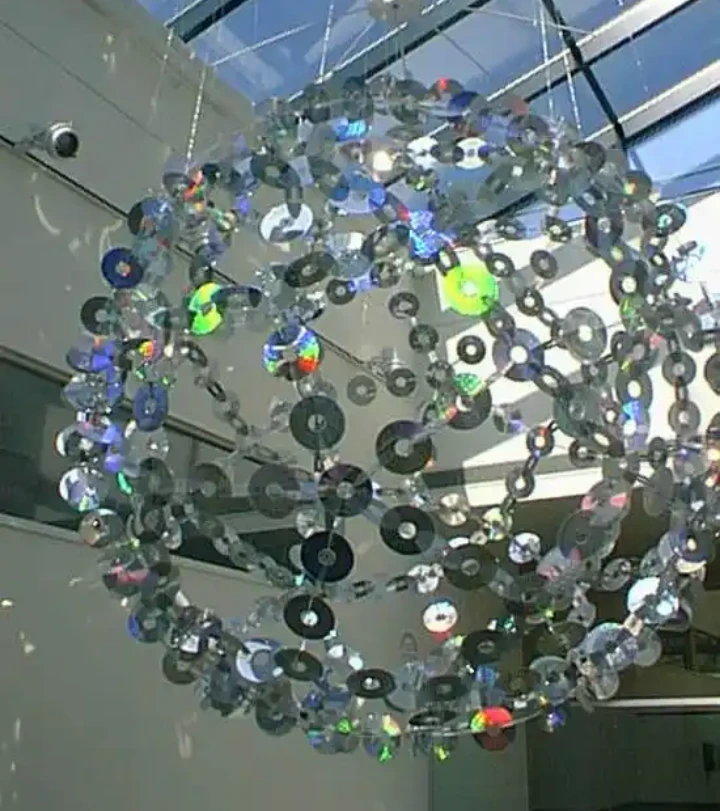 11. Designing a frame with cd plates looks great.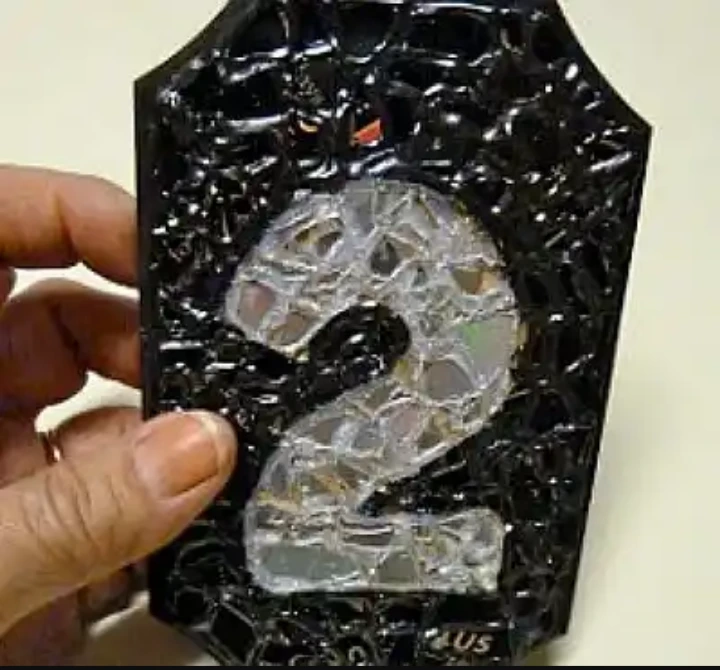 12. You won't believe this is the box is made out of a cd plate. Innovation is beautiful.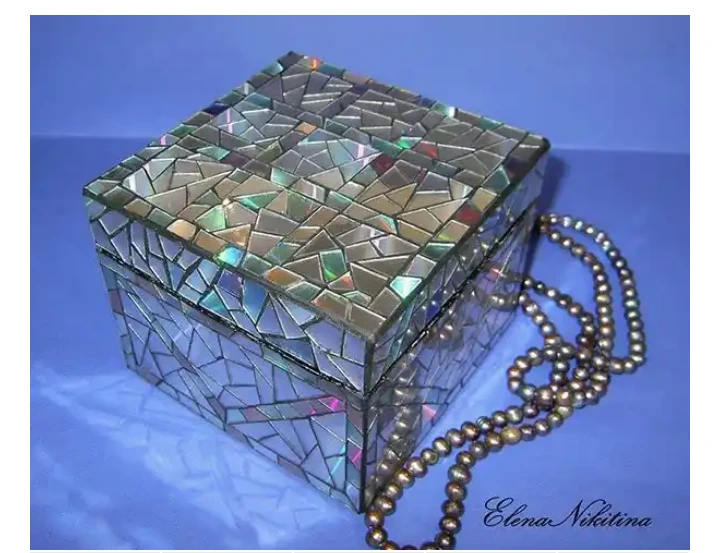 13. Toy car made for children from a cd plate.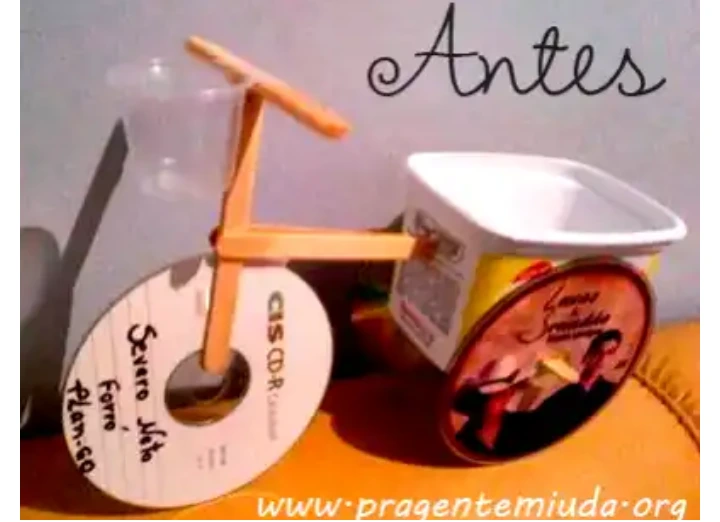 14. A picture frame designed with a broken cd plate honestly looks awesome.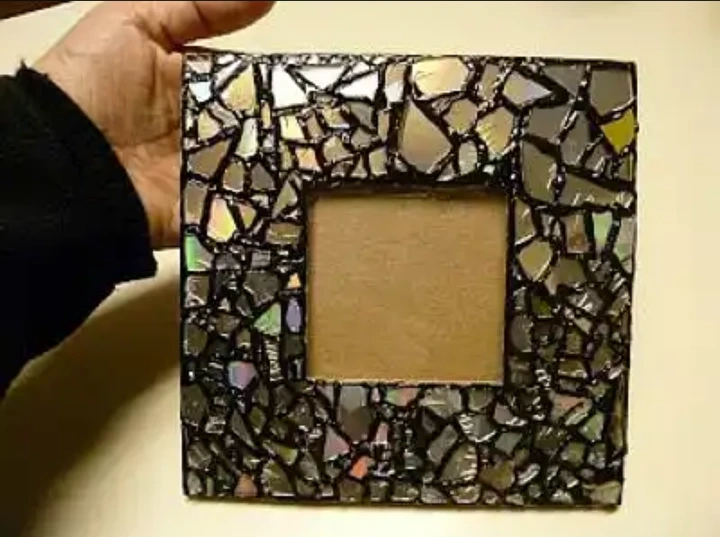 15. Lightning a bunch of cd plate with light gives the room a wonderful look.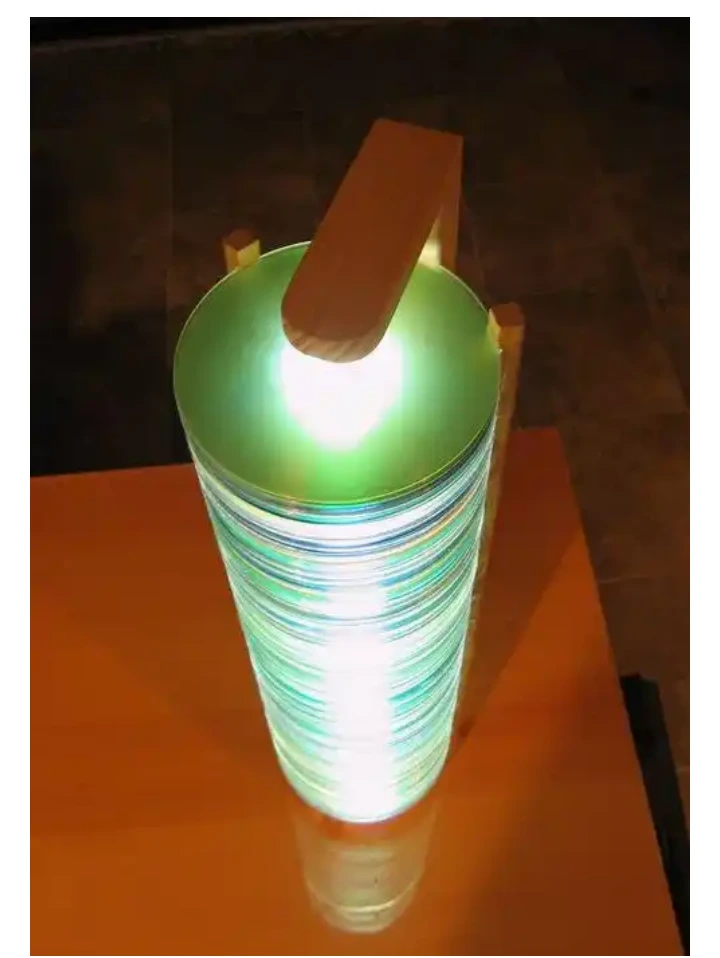 16.designing a table with a cd plate is also amazing.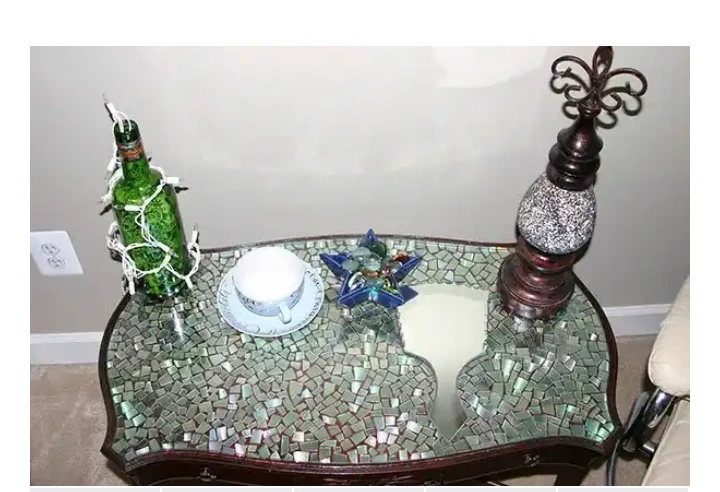 17. Designing a candle holder with a cd plate is very beautiful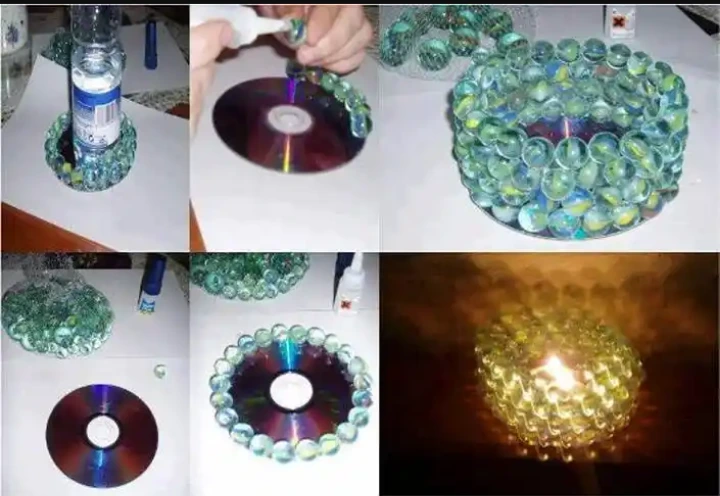 18. Designing shoes with cd plates make it look shiny and beautiful.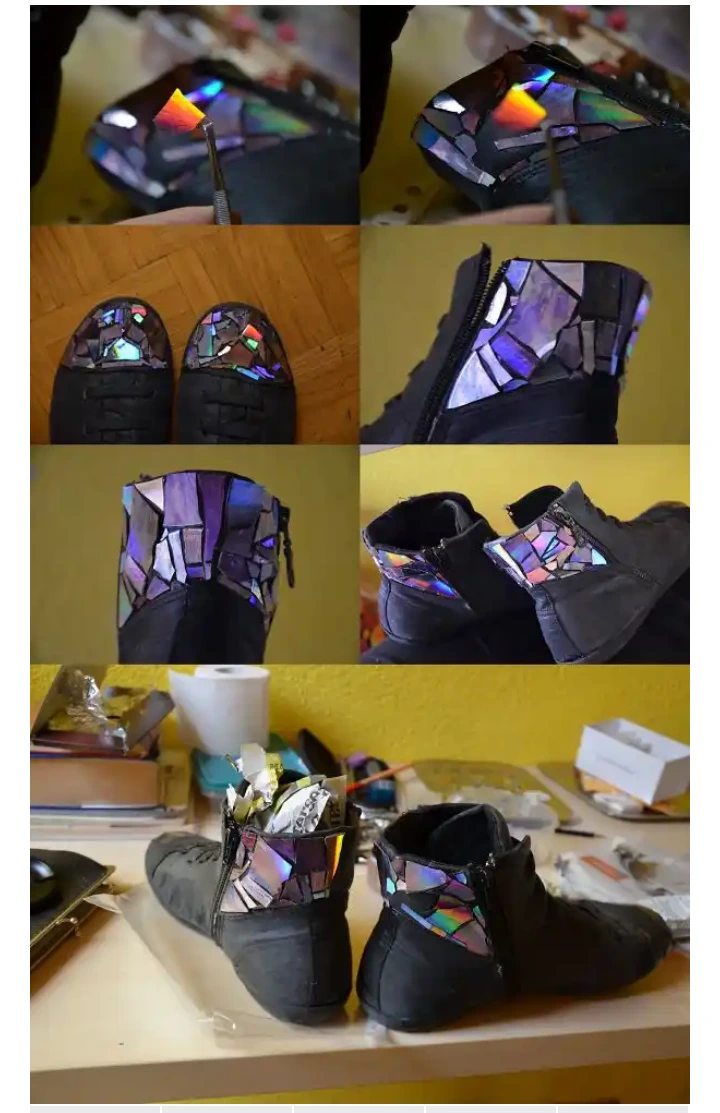 19. Fish wall design with a cd plate.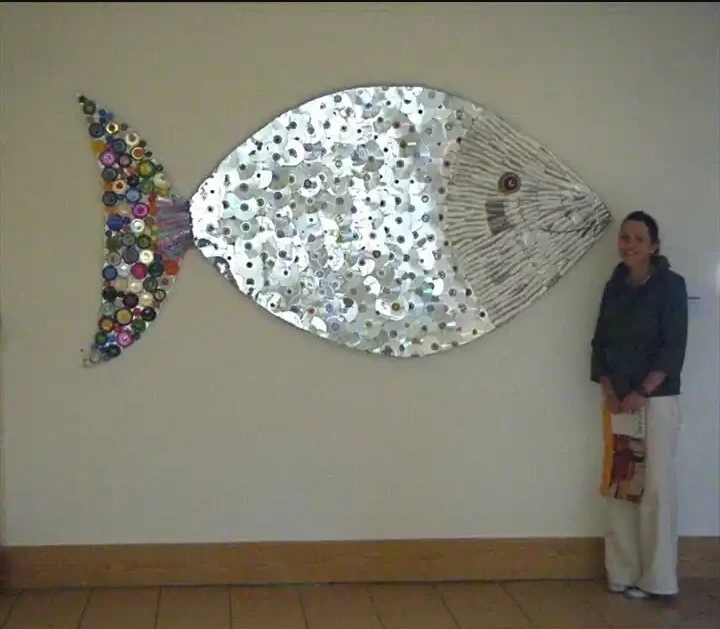 20. Nice wall design with a cd player.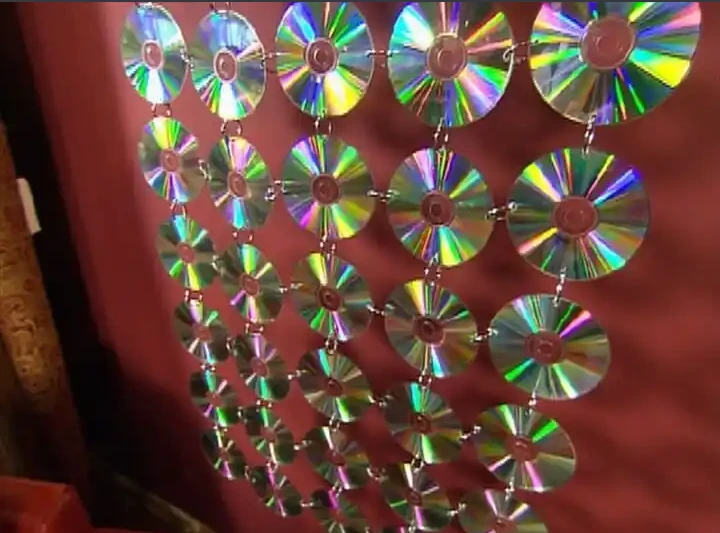 22. This plate is pretty Good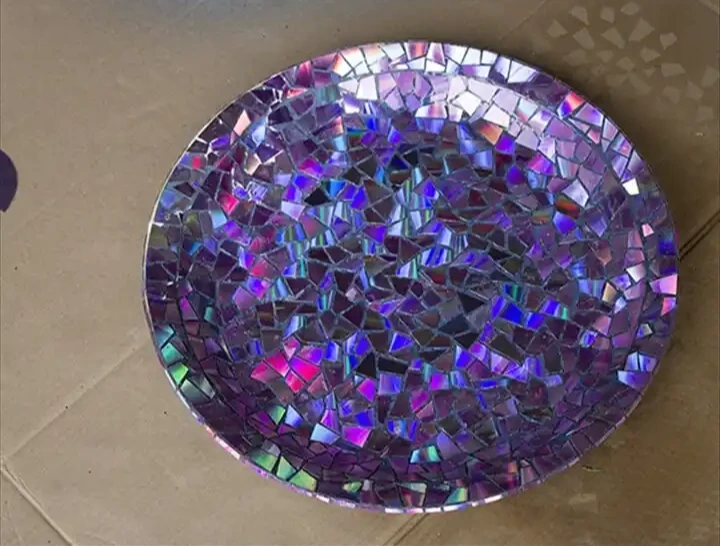 23. Wall mirror designed with a cd pate.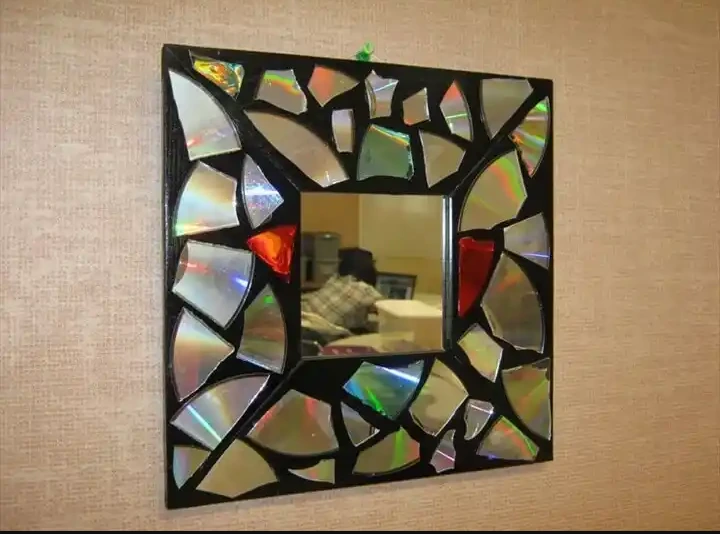 24. Disco lights with a cd plate.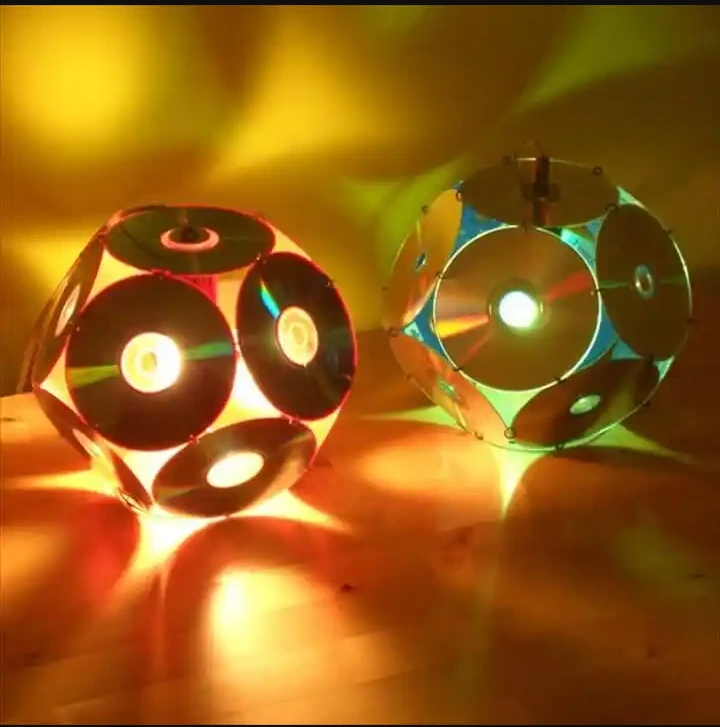 25. Wall design.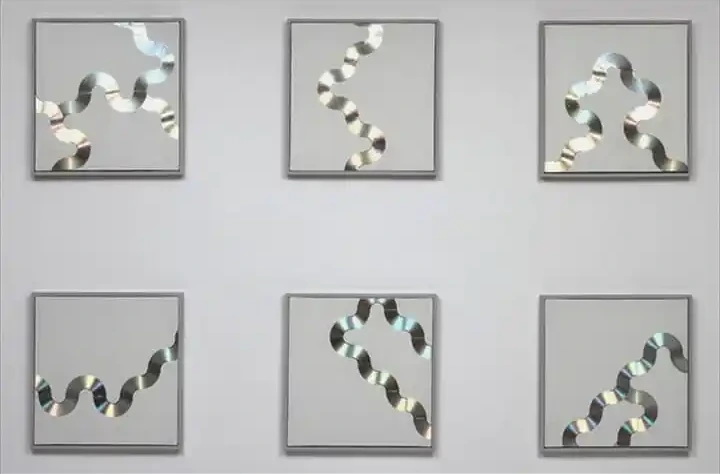 26. Watching the cd plate flood in a designed form around the river looks astonishing.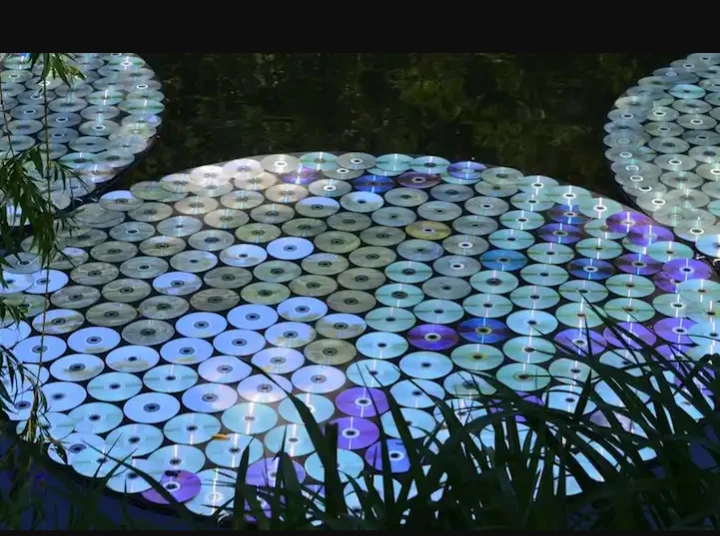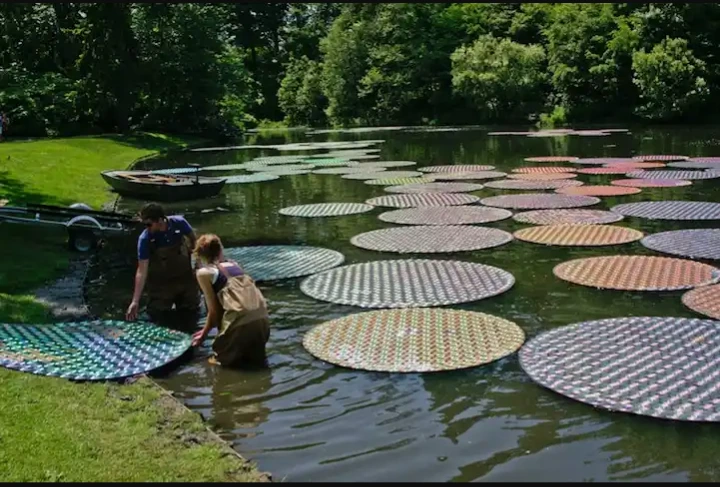 27. Designing a female purse with a cd plate looks good.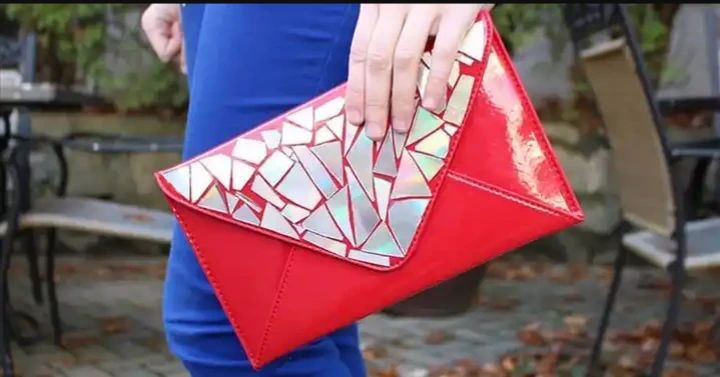 What do you think about these creative ideas?