No data, No Problem, See The Simple Way To Watch YouTube videos Without Data On Your Sim

For those that have a smartphone or personal computer that can access the internet will at least once in a while visit YouTube. We all knows that YouTube has been of the best place to watch any video. Example Tutorial videos, movie trailers, song videos and many more.

But for you to access the YouTube App from your smartphone or personal computer you need to have data on your phone, many spend too much money for data subscription just to access their YouTube. I think YouTube is the best place to have fun with the millions of videos on it.

So in today's article I'm going to show you how to Watch YouTube videos offline without you wasting your data every day watching the same video you have already watched before.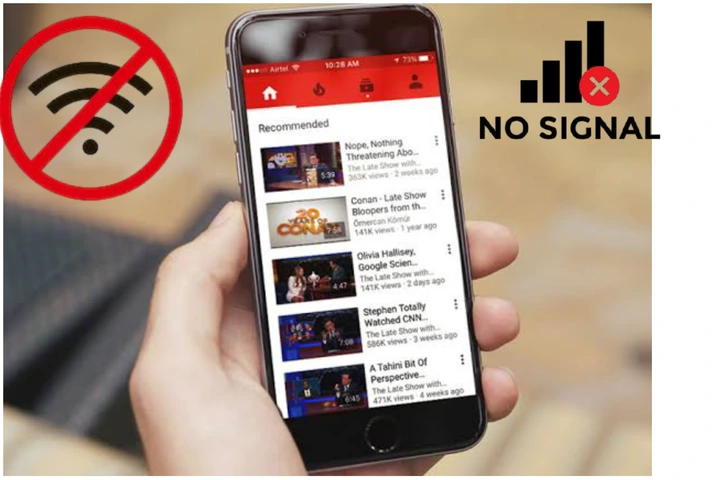 So first of all before I start you need an internet connection first for to work. Some make sure you have data on your sim card for it to work after the below process you won't be needing any internet connection to watch your videos again on YouTube.
Turn your internet connection ON, now go-to to your app menu & launch the YouTube app, tap on the videos you will like to watch offline without internet connection. Now look on the video title, you will see a download bottom tap on it, a screen will pop up for to choose the resolution you will want your voice to be download, now tap 320x cause that the now medium and best resolution for video on any smartphone. Wait till it finishes downloading, after that turn of your internet connection. Go-to the YouTube home page and tap on library, it can be located at the bottom right hand side. If you tap on it you will see downloads, this download contains all the videos you saved, you can now watch all the videos in there without internet connection on your phone.
Do you like Winnaijablog? We count on you! Follow us on Googlenews, And get 1k.
Click Here,
and Click the Star.