Npower Has Started Sending Email Message to Batch C Npower Applicants.
Good morning my fellow batch C Npower Applicants who are waiting to receive Successful message from Npower to write test. This morning, Npower has started sending a confirmation message to the email of Applicants after the Registration has been closed.
The NPower Batch C application portal closed on Sunday August 9, 2020 after receiving over 5 millions applications. Only 400,000 Applicants will be selected out of 5 millions Applicants that have submitted application.
This morning, some Batch C Npower Applicants have started receiving a confirmation email to confirm if their email but I don't think this means they have successfully selected to write the test.
All Npower Applicants have not seen any confirmation message after submitting their Registration, and now confirmation messages have started entering Applicants' emails. Kindly check your email inbox and spam to confirm your email.
The content of the email is;
" Thank you for creating an account on Npower Program. Please, confirm your email address"
Kindly press "confirm Email" to confirm your email address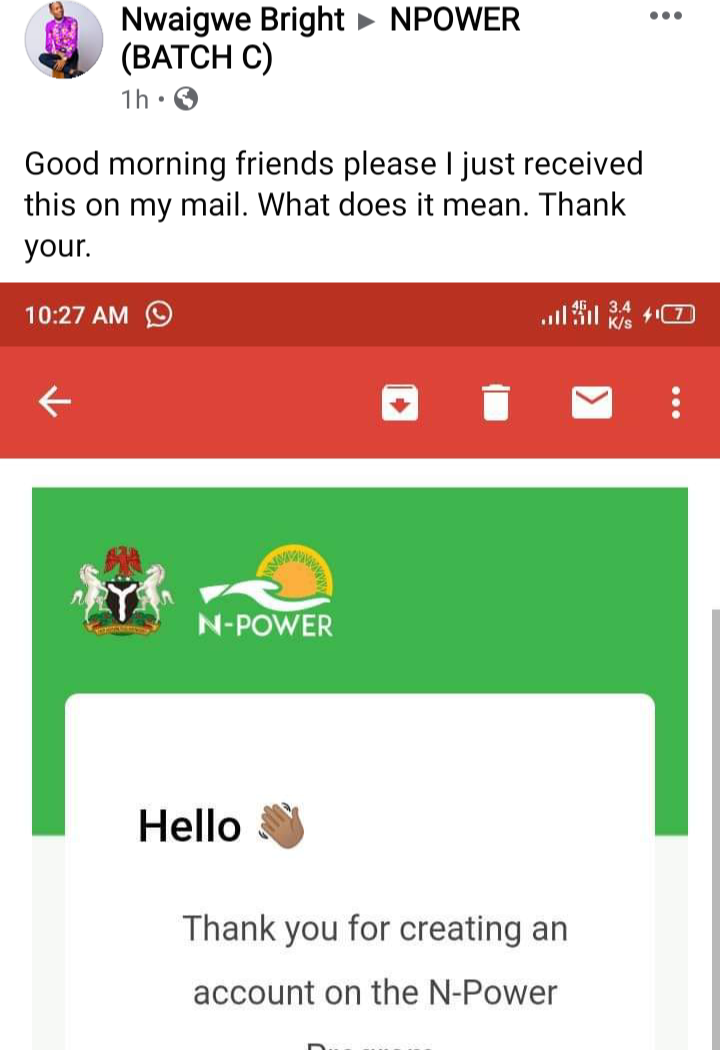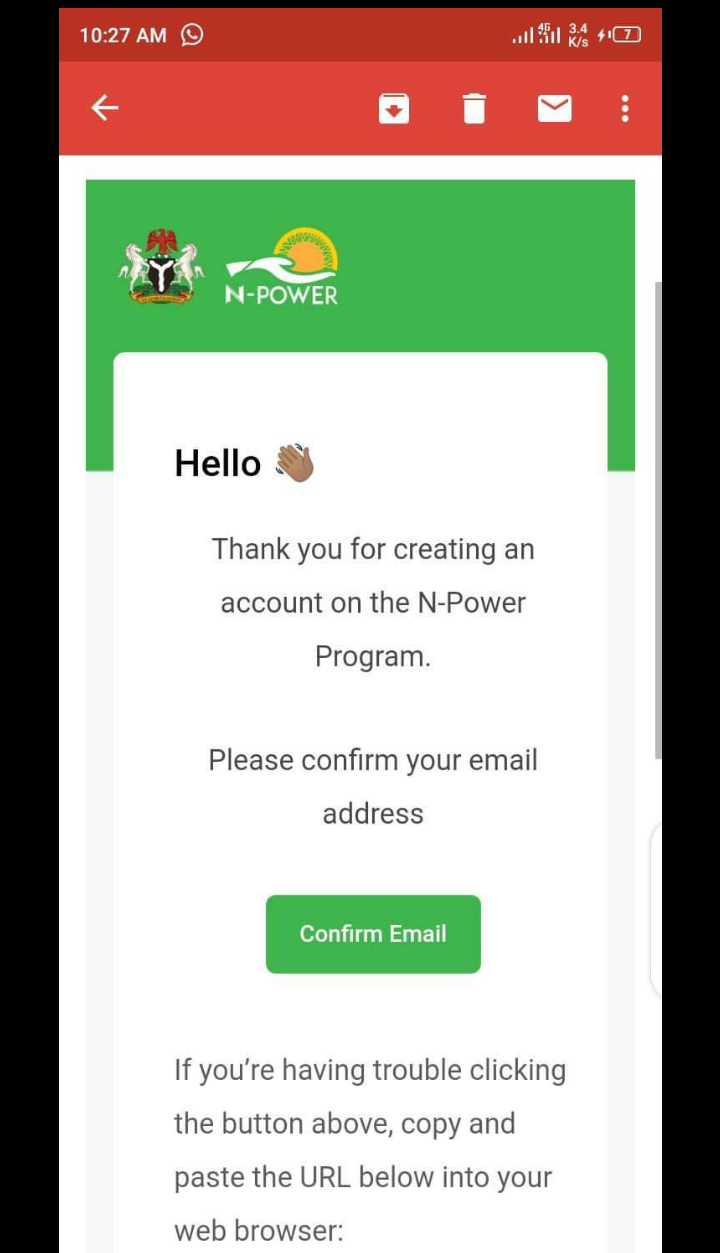 Kindly share this good news to Facebook and other Npower group for Npower Applicants to check in their email to confirm their email address.