Origin Of Android: The First Android Smartphone In The World

Long before production of the Samsung Galaxy smartphone, Goggle took the smartphone scene to a new level with the production of the Android on the T-Mobile G1. Ten years ago, the HTC made a slider keyboard device which was the first to use the Android operating system. Essentially the G1 was the world's first Android smartphone.

It was an attempt to rival the game changing iPhone. The iPhone was produced a year earlier and was already making progress and waves in the market with the follow up on the iPhone 3G. At that time , the competition between smartphone companies was tough because the likes of Blackberry and Nokia were still a thing.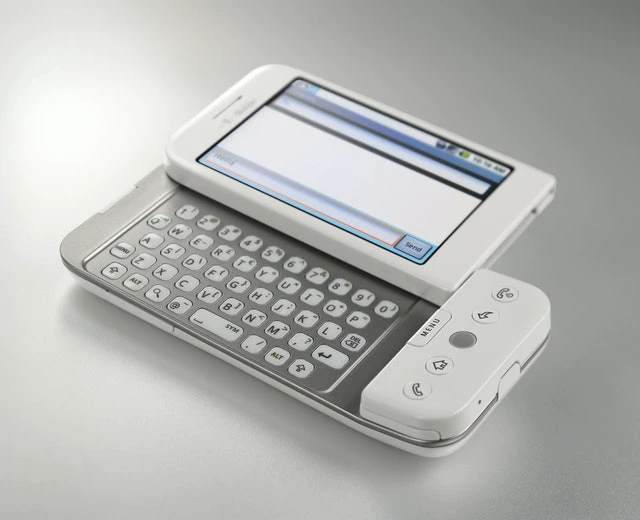 Google's mission was, and still remains ,to be an alternative to the iOS. They allow any manufacturer to create their own smartphone using the Android operating system. The T-Mobile G1, also known as HTC dream in some countries , featured a tiny 3.2 inch 320 × 480 pixel display. It was a small device compared to the smartphones we see today.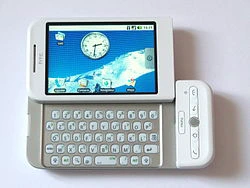 Customization was the key during the release of the T-Mobile G1. Android started out as an independent company, producing operating system for digital cameras. The company was bought by Goggle for $50million in 2005. How ever ,it has not been a smooth production. Android is often criticised for being too fragmented and slow. Multiple versions of the Android operating system is being used daily, and this makes it hard for developers to create apps for the wide range of Android devices.
A lot of you have been wondering what the first Android smartphone looked like and why it was created, well as you can see the creation of the first Android smartphone created a legacy and paved a way for other smartphone manufacturers to create their own handset. Comment down below your Android version and your Smartphone.
Do you like Winnaijablog? We
count
on you! Follow us on Googlenews, And get 1k.
Click Here,
and Click the Star.