See Images Of The World's First Trackless And Virtual Train Lines In China

In the same world where Nigeria is still battling with the rail system, China is leaving behind the rail system and they are test running virtual and track-less trains. What this means is that there will be no need for the track lines, rails or anything, it is called a smart train.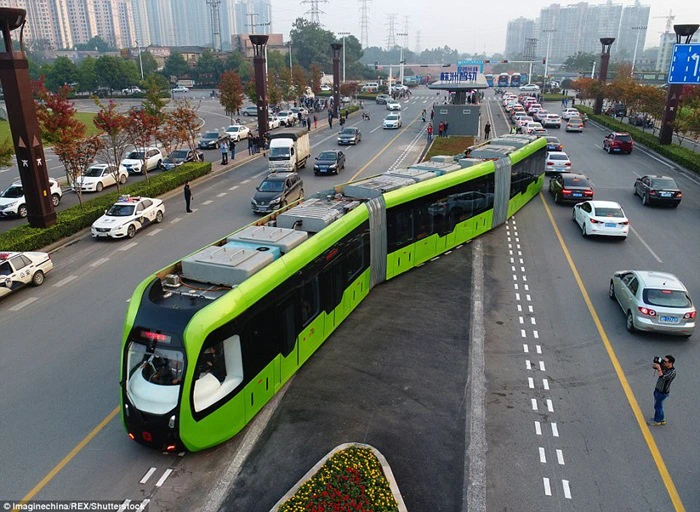 A futuristic rail system featuring track-less trains and virtual lines was launched in a China recently.
The train, sporting sleek livery, is somewhat a hybrid between a long bus and a traditional tram. It could carry much more passengers than a bus and unlike a tram, it doesn't run on physical railway tracks.
The invisible railway measures 3.75 metres (12.3 feet) wide and is embodied by dotted lines painted on the road
China's CRRC Corporation, which is one of the world's biggest train manufacturers, started working on the new technology in 2013.
The trains carry up to 300 passengers and the new system is a cheaper and greener alternative than building new train or tram tracks.
People's Daily Online reported 10 minutes of charging can propel the train for 15.5 miles and each train will have a life-span of around 25 years.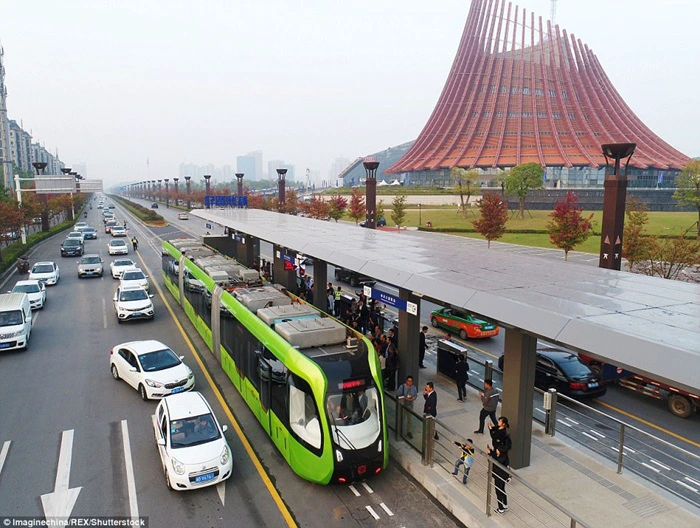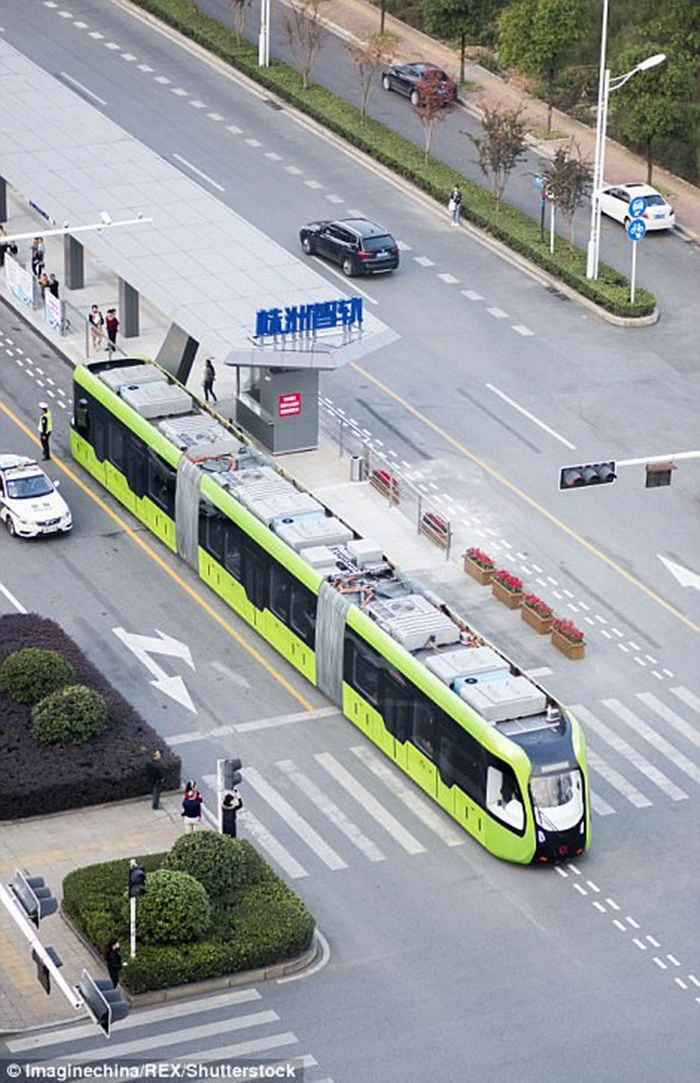 The ART T1 monitors road dimensions and plots its own route instead of being fixed to physical tracks.
The virtual railway, which runs for 11 miles (17.7 km) through the middle of the city Yibin, cost an estimated 1.128 billion yuan (£120million) to build.