Some Inventions from Africa that have amazed the world.
This is one of the amazing invention from Africa that it is widely used in the field of medical around the world .The technology was invented by Allan Cormack a South African,but the idea was developed and made commercial in the United Kingdom.The machine works by rotating electronic detectors and X Rays around the body to get a clear map of the cross section tissue slices of the body.
Cardiopad.Cameroon.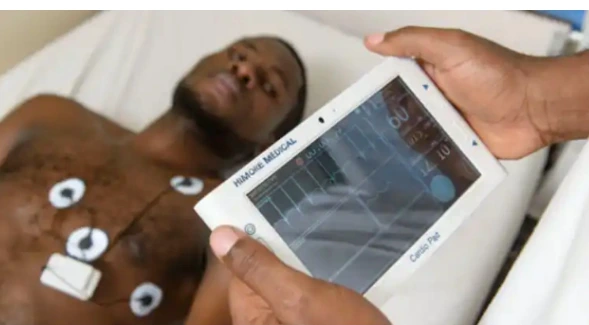 Cardiopad is also used in the field of medical.It is the very first touch screen medical tablet invented and created in Africa.Mark Arthur invented the gadget that is computerized to examine the heart of a patient then sends the results to the doctor.It allows such examinations as electrocardiogram to be conducted in rural areas and inaccessible location.With this gadget,the patient is connected through electrodes which connects to the model that in turn connects to the Cardiopad as it performs medical extermination.The gadget is mostly used in those areas where very urgent diagnostic test is needed to be carried out but are inaccessible.
Charging shoes.Kenya.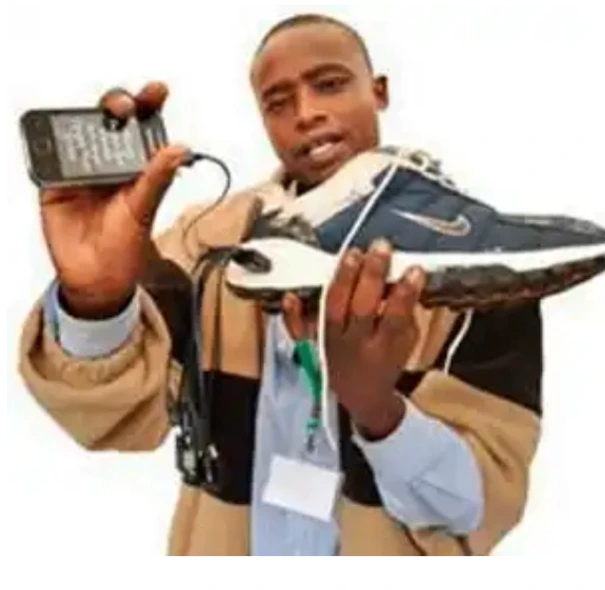 The charging shoe is one of the recent invention that was made in Kenya Africa by Anthony Mutua.The power generated by pedestrian is the one used to for charging.Electricity is generated through the pressure that is exerted on the sole by the persons weight .The sole are fitted with crystal chips that carry current through an extension cable to your phone.One does not have to keep walking with the phone in their pocket so as to charge,you can just walk then the static charge stored in the sole can still charge your phone when you are just relaxing or done walking.
Medicine.Egypt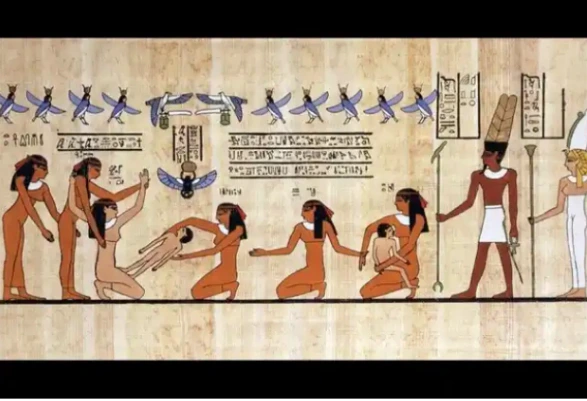 Many treatments that are widely used in the world were employed in Africa centuries ago.The first known surgery was performed in Egypt 2750.B.C.Medica procedures were performed here in Africa first before they were to be performed in Europe.Some of this include vaccination,autopsy,limb traction and broken bones setting,bullet removal,setting of false teeth what is known as Caesarean section,anaesthesia among others.
The hippo water roller.South Africa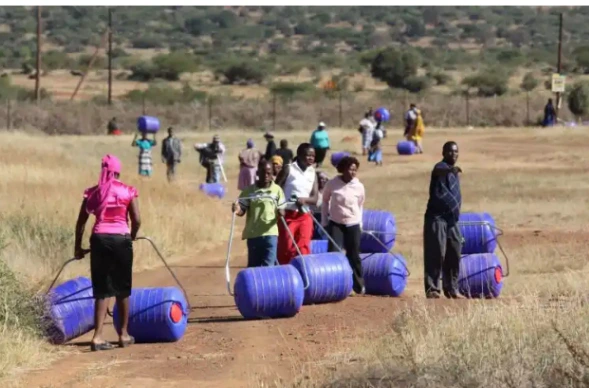 Initially it was known as "Aqua roller" but it was changed to hippo water roller to give it the African flavour.Invented by Pettie Petzer and Johan Jonker both South African in 1991,has helped many African by making it easy to fetch and transport water may be from the river or taps.Grant Gibbs of Imbuvu projects in South Africa made some changes and improvements to the project and currently the Hippo Water Roller is manufactured and distributed world wide by Imbuvu projects.As of 2012 ,approximately 42000 hippo rollers had been distributed to countries around the world.
Kreepy Krawly.South Africa.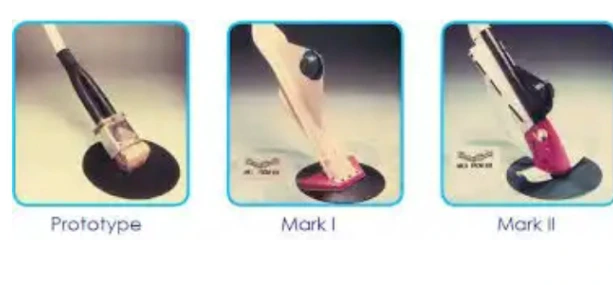 Swimming pools needs to be cleaned too so as to maintain hygiene.Ferdinand Chauvier from spring came up with a way of taking out hassle out of pool cleaning.As a result,he invented a Kreepy Krawly created in 1974 and since then people are impressed with this swimming pool vacuum cleaner.
Of course this is not all.A lot of inventions have been made in Africa that has really amazed the world and we currently using it to better our lives.Almost every African country has something to be proud of.Be proud of your continent and tell the world some of the invention from your place.