Steps to set automatic reply on all messages on WhatsApp and Facebook

Chatting apps has become one of the important channels of communications that we use nowadays. Some times we might be too busy that will prevent us from replying our messages as fast as possible.

Today I will be sharing with you, the trick to automatically reply your messages on WhatsApp, WhatsApp Business, Facebook Messenger, Facebook Messenger Lite, Telegram, Viber and Signal.

The application will automatically reply your messages 24/7 as long as your data is on and the app is on. So whenever you are busy or you are not with your phone just put on the application.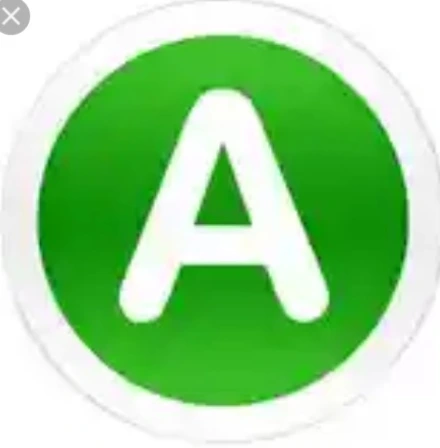 We will be making use of an app called "WhatsAuto" most people are not familiar with it.
you can download the app on play store, but am not sure if you can get the app on Apple store. The app is free and you can use it on Android 5.0 and above.
WhatsAuto is an app that automatically reply messages. When you are busy just turn on the app and set a custom message like "I'm in a meeting" it will automatically reply to all incoming messages.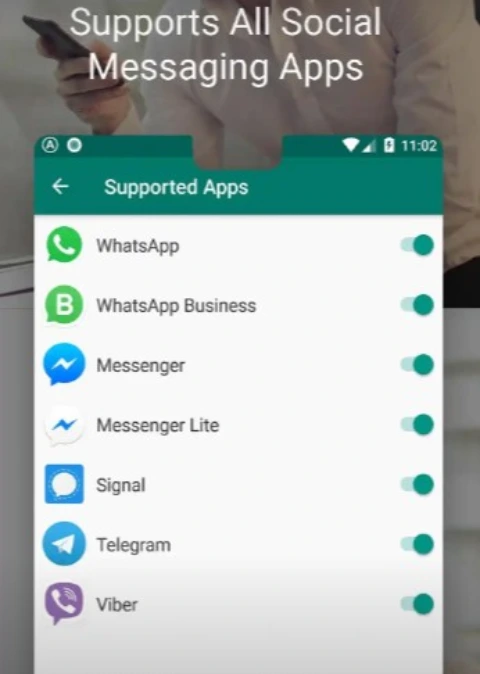 Like I said before you can use the app to reply messages on WhatsApp, Facebook Messenger, Telegram, Signal
The features of Whatsauto are listed below:
1. You can write general message or customize messages for certain contacts, anytime they send you a message it reply automatically.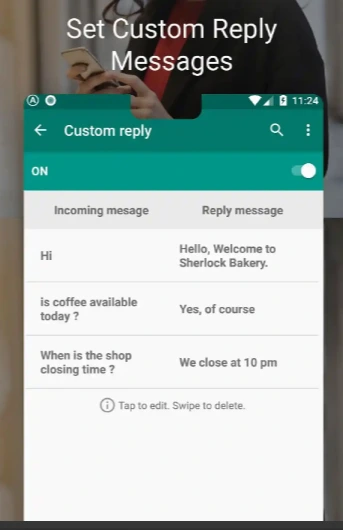 2. The app can also send auto reply to any groups in your messaging app.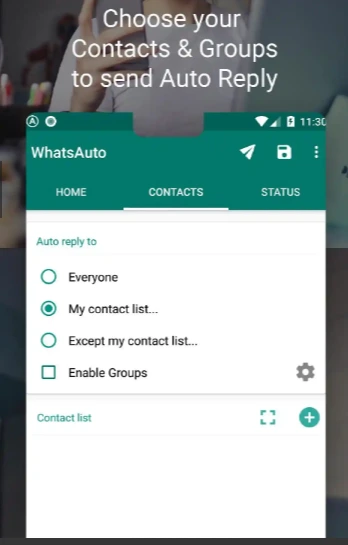 2. You can choose between different messages that you have preset replies.
3. You can set the time that the app can work and you can turn on auto reply with single touch.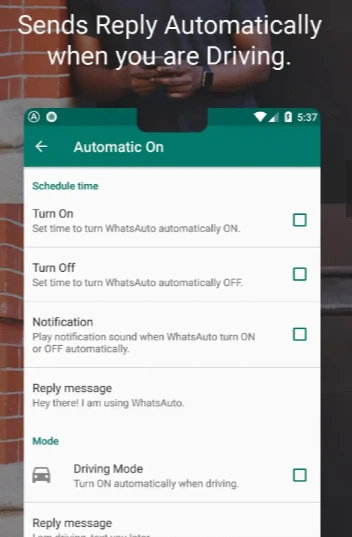 4. Anytime you are driving, the app will automatically turn on and respond to all incoming messages.
5. The app can be locked with pattern, PIN, password or fingerprint.
6. You can set the reply time to reply continuously, time delay or reply once.
7. The app allows one to save or share your friends status.
8. You can create your own chatbot and also backup your bot messages to your phone.
Do you like Winnaijablog? We
count
on you! Follow us on Googlenews, And get 1k.
Click Here,
and Click the Star.