Tecno spark 5 vs infinix hot 9.
Welcome to this article, thanks for clicking. I'm am going to be comparing the infinix hot 9 to the Tecno spark 5. Please make sure to like, comment and follow.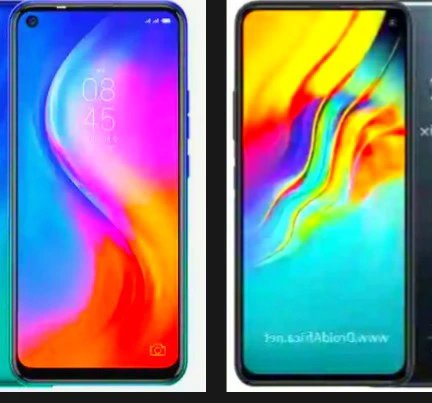 TECNO SPARK 5. INFINIX HOT 9
STORAGE
32GB. 64GB
DISPLAY
6.6 inches. 6.6 inches
PROCCESSOR
mediatek helio A22. Mediatek Helio P22
The infinix hot 9 possesses the Helio p22 PROCCESSOR which is better than the Helio A22. meaning the hot 9 is better for demanding tasks and gaming
RAM
2GB. 4GB
OPERATING SYSTEM
Android 10(Q) android 10(Q)
BATTERY
5000mah. 5000mah
CAMERA
13MP. 13MP
2MP. 2MP
2MP. 2MP
6MP(Front) 8MP(Front)
PRICE
₦47000. ₦52000
• In my opinion, you should go for the infinix hot 9, it has better specs with just a little cash added on top.
Which one will you get and why? Let me know in the comment section below. Thanks clicking and reading. Please do like and share this article for more.