The Best Smartphone to Buy ; Below #40000

As a lot of manufacturers are making smartphones into the market at different prices it is going to be difficult to pick the best smartphone you have at your budget, since many companies can even produce devices at about the same with even the same spec, companies like Infinix and Tecno (there is a reason for that though).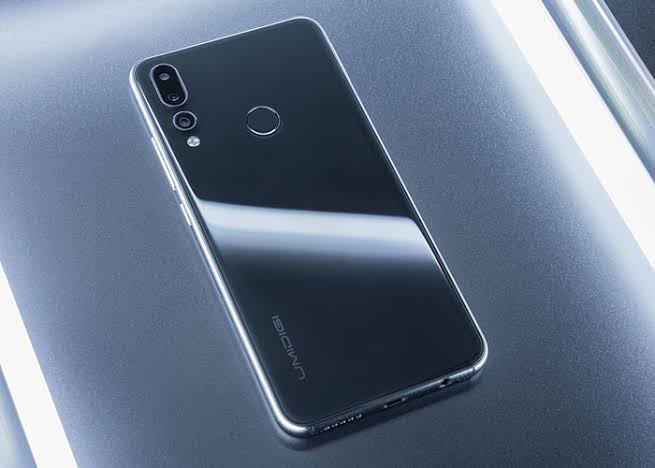 After a long comparison of so many smartphones in the market, I have picked the best one for its price and may compare a bit with those at similar prices. So the winner here… Umidigi A5 Pro.
A Glance of the Specs
Display : 6.3 inches FHD+ waterdrop notch display
Design and Build : 2.5D dual glass (glass on the front and back), aluminum frame for protection and ruggedness.
Camera : 16MP main camera, 8MP ultrawide and 5MP depth sensor for portrait mode.
Performance and Storage: Mediakek Helio P23 (80000+ AnTuTu score), 4GB of RAM and 32GB of storage, expandable up to 256GB.
Sound: Mono bottom firing speaker, 3.5mm headphone jack support.
Features: Proximity, compass, gyro, accelerometer, OTG support, micro SD support with 10W fast charging.
The Umidigi A5 Pro starts at about #36500 and offers some impressive specs and features that you will find noteworthy.
Design and Build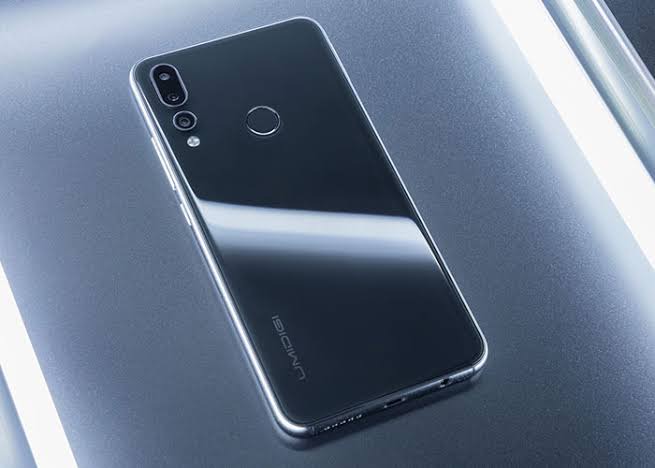 Umidigi A5 Pro is not lacking here, sporting a waterdrop (dot drop) notch display with slim bezels. Build is the best in this price point, and even with many smartphones. It comes with a 2.5D dual glass design and to top it up, an aluminum frame. This makes the phone premium and feel like you are holding a smartphone that is more than its twice its price. It comes with the black and the breathing crystal colour… like that of the Huawei P30 Pro. With the glass design, you won't tell at first.
Display
Umidigi A5 Pro literally flogs its competitors at its price here. Most can have a large HD+ IPS LCD display, but Umidigi A5 Pro has a FHD+ LTPS display, with 401ppi, while other devices have only 298ppi (pixel density). The display is very vibrant, bright and colourful. It also has a big screen to body ratio (82%) with its waterdrop notch. Its display is better than that of Samung Galaxy A10.
Sound and Features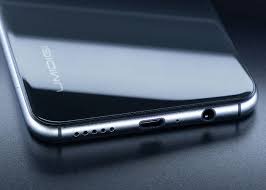 For a smartphone of this price, sound quality is as expected, though you don't get Dirac, like the Infinix Hot 8. You still get to enjoy the headphone jack. One thing that this device beats its competitors is its abundance of sensors ; proximity, light, accelerometer, gyroscope, compass without excluding the fingerprint scanner. The rear fingerprint unlock is fast. It is lacking of all the essential sensors. It also supports OTG
It has a good battery size of 4150mAh battery. Though some of its competitors come with a larger battery but it comes with a faster 10W fast charging.
Connectivity
This is another spec of the device that is astonishing. Though it is a 4G device like most other smartphones at this price, it supports dual 4G standby, meaning that both SIMs will be on 4G standby, at the same time! Another thing about its 4G is that it supports Global bands. You won't worry about your phone not supporting a network's 4G bandwidth.
One more thing here, though, the phone uses a triple SIM slot, meaning that you can insert both your SIMs and micro SD card at the same time.
Performance and Storage
So far, I could not find any other smartphone that can defeat the Umidigi A5 Pro. It sports Mediatek's Helio P23 with a massive 4GB of RAM and 32GB of storage. Helio P23 is about 20% more powerful than Helio A22 (most device of nowadays sport this chipset, including the Tecno Spark 4 and Infinix Hot 8). Performance on this device is the best at this price. Its storage is expandable up to 256GB.
Software and Security
I have a pretty mixed feeling on its software, but I understand, since it was produced last year. It is running on Android 9.0, which is still decent. One thing about the software that is based on your taste is that the Android 9.0 is stock android, meaning no unwanted apps that consume the phone's space and the best part ; no ads popping out of the device's launcher.
For security measures, there are the normal methods, and biometric unlock which are the rear fingerprint scanner and the software Face Unlock.
Camera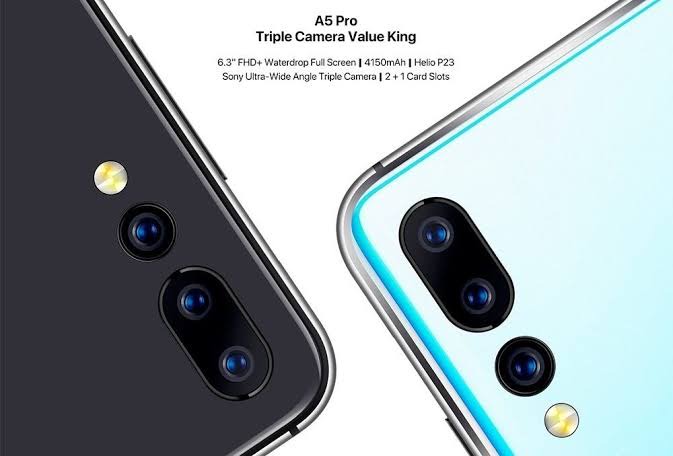 After all the amazing specs it has offered, you are guessing that it is going to lack here, ey? Nope. It still comes with a triple camera setup that could be better than its competitors ;
A 16MP Sony main camera, an 8MP ultrawide camera and the 5MP depth sensor. It also has a 16MP selfie shooter, which is massive at this price. Video shoots up to 1080p on both the selfie, the main and the ultrawide cameras. There were issues concerning the cameras, but updates were sent to fix the problems.
The Umidigi A5 Pro is an impressive device that is definitely worth its price, sporting amazing specs at such a budget price. I wonder if you have any smartphone that bests this one at this price.
Do you like Winnaijablog? We count on you! Follow us on Googlenews, And get 1k.
Click Here,
and Click the Star.