These Are The 10 Weirdest Cars We've Ever Seen In Movies

Moviemakers have a lot more freedom when it comes to car manufacturing than regular car brands do, and that has led to some awesome creations.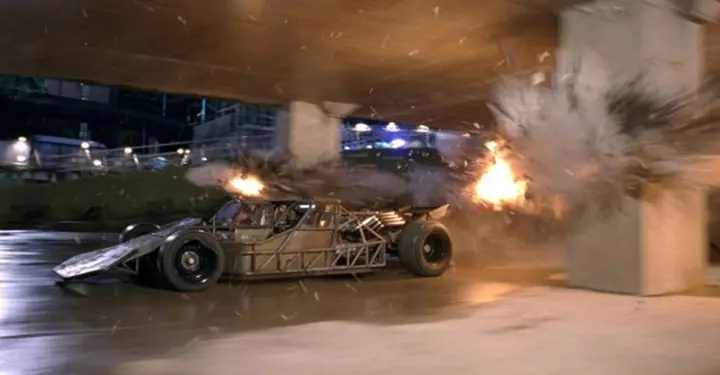 A trip to the movies provides one of the best ways to escape normality offering a chance to experience other worlds and realities.
Imagination is a powerful ability, it lets moviemakers create cars that would otherwise never exist, free from the constraints of safety, practicality, and even believability, and there's no shortage of fictional cars we wish we could drive in real life. For example, any superhero would lose much of their mystery arriving in a standard sedan, station wagon, or sub-compact, Batman certainly wouldn't be the same without his Batmobile that's been shown in various versions over the years.
In short, fantasy cars have to trigger the imagination, the weirder the design making a more memorable impression.
10 Nautilus Car – League Of Extraordinary Gentlemen
Fantasy movies are a great way for designers to experiment with their inner childhood memories, League of Extraordinary Gentlemen tapped into the legend that is Captain Nemo, resulting in the wacky Nautilus car. Despite its outlandish appearance Nautilus is based on something much more utilitarian, borrowing its chassis from a Land Rover fire tender.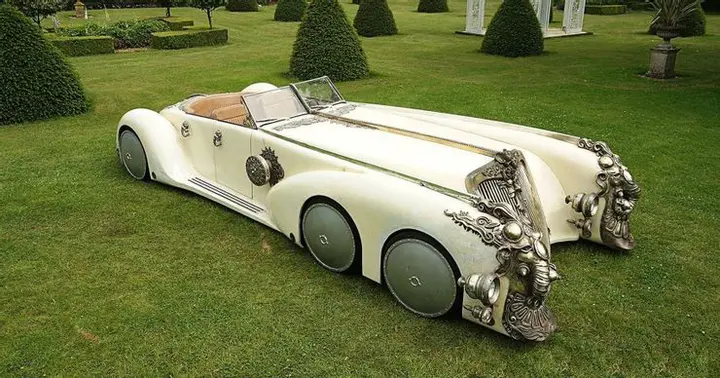 Lurking beneath its oversize bonnet a tried and tested Rover V8, this is actually a working car but its overall size makes Nautilus even with its six-wheel layout less than agile. Hitting the theaters in 2003, League of Extraordinary Gentleman promised a sequel, but to date, no firm plans have been released.
9 Tumbler – Batman
Marking a return to the darker side, Batman The Dark Knight revealed the hero's new ride a meaner military prototype design finished in matte black, Tumbler looked nothing like any previous Bat Mobile. Constructed using a fiber-glass body mounted to an aircraft-grade steel tubular chassis gives Tumbler its strength, while Chevrolet's 5.7-liter V8 provided 500hp giving Tumbler an impressive 160mph top speed.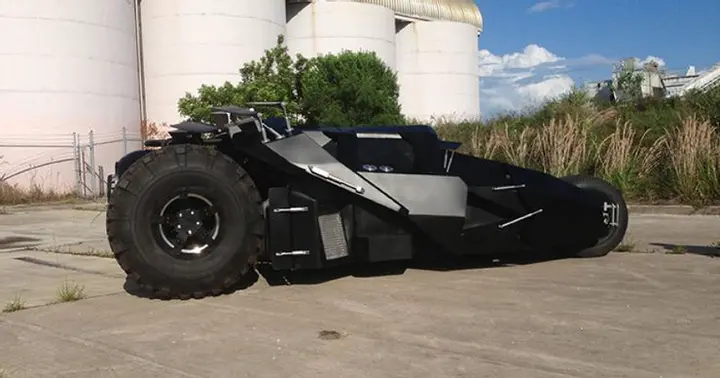 Movie fans can pickup reproduction Tumblers for $1 million, though the originals from the films command higher prices, one example recently sold for $4.2 million, and yes it is road legal.
8 Spinner Sedan – Bladerunner
One of the rare occasions, when moviemakers' predictions for how the future will be has come and, gone and still no sign of the Spinner Sedan style police vehicle from Bladerunner. Road safety concerns would prevent Spinner from ever taking to the road, sharing much of its overall design with some of Lego's more basic car sets, peculiar square brick design hiding its origins.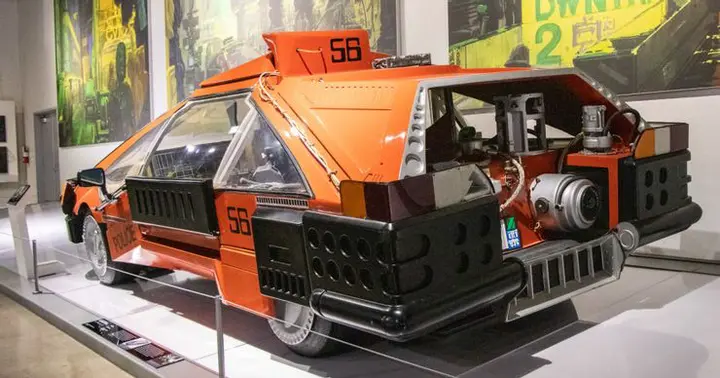 How much of the donor car is left underneath remains a mystery, but stripping away the blocky bodyshell would reveal the humble 1972 Volkswagen Beetle, a car notable for having few is any straight lines.
7 Flip Car –  Fast And Furious 6
Long-running franchise Fast And Furious has given gearheads hours of petrol-powered high-performance road cars, with odd custom creations such as the flip car thrown in for good measure. Created exclusively for Fast 6, flip cars are constructed with racing-style tubular chassis mounted with Chevrolet Ls3 engine and custom exhaust systems resulting in 480hp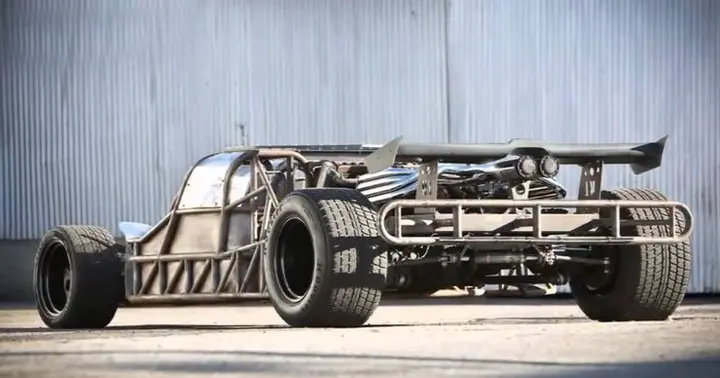 Insanely low, fast, and loud, Flip Cars are fully functional and were actually used during the filming of the flip scenes, although any gearhead dreaming of owning one will be restricted to track use only.
6 M505 Adams Brothers Probe 16 – A Clockwork Orange
Premiering in 1971 Stanley Kubrick's classic A Clockwork Orange caused a sensation at the box offices, although the car star of the movie didn't get as much praise as it possibly deserved. Adopting the Adams Brothers Probe 16 sports car, complete with a lurid orange paint scheme, the mid-engine two-seater had a unique sliding glass roof for entry.
Unsurprisingly, just 3 examples were completed in 1969, the design too impractical for serious production, and too underpowered for competition use, all three cars remain in existence today.
5 Dick Tracy
Live-action movies based on comic strips pose serious challenges for producers, how to retain the overall feel of the original while building working vehicles for action scenes. Released in 1990, Dick Tracy featured a customized 1936 Ford two-door coupe, with a chopped roof providing the basis for the detective's ride.
Completing the look, much of the front end has been completely replaced, sporting custom grille, fenders, and fake machine guns. Ford's ever-popular two-door coupe has always attracted custom hot-rodders driving their values up, for now, the movie car remains in Volo Auto Museum.
4 FAB1 – Thunderbirds
How times changed, Lady Penelope possibly one of the most famous Rolls-Royce clients (fictional) had jumped brands, 2004s movie featured a Ford built FAB 1 Thunderbird. No simple movie mock-up, FAB 1 a fully functioning road car used a modified Thunderbird chassis fitted with a custom-built body complete with a cockpit-style glass roof.
Despite movie claims, FAB 1 doesn't feature a fusion reactor, relying on internal combustion for propulsion with designers claiming a maximum 199mph from its 7.4-liter V8 engine.
3 The Gigahorse – Mad Max
Living in a post-apocalyptic world frees carmakers from the restrictions of building cars based on safety and practicality, in its place The Gigahorse built for go-anywhere performance. Mad Max movies have always been about brutal power, Gigahore epitomizes that with two 502hp Chevrolet Big Block V8s, two Cadillac bodies, all sitting atop monstrous 70in rear wheels.
Originally intending to use fake fiberglass engines up-front, with the real engine hidden in the body until Mad Max's production team provided additional funding for the real deal. In theory, Gigahorse is geared for 60 mph top speed, though rumors on set claim 80mph to be closer to the truth.
2 Custom Corvette – Death Race 2000
Appearances can be deceptive, Death Race 2000s anti-hero Corvette is not all that it first seems, hiding a few secrets under the body. Producers wanting a rear-engined car could have simply stuck a dummy engine on any Corvette, instead of using a custom bodyshell mounted on a VW Beetle chassis along with a Corvair sourced flat-six engine.
Whatever the designer's motives, Frankensteins Vette with weird alligator styling remains one of the more memorable movie cars from cinematic history, cars were still recognizable as cars instead of modern CGI.
1 The Family Truckster – National Lampoon's Vacation
Undeniably ugly, National Lampoons Family Truckster perfectly symbolizes everything that went wrong with car designs from the late 1970s. Despite the movie's requirement for as much bad taste as possible, Ford actually produced LTD Country Squires with fake wood trim, though not quite as bad as the Family Truckster.
Filmmakers influence gearheads all the time we dream of Fast and Furious movie cars, some even go on to build replicas to capture a slice of stardom, others well some people even produce replica Family Trucksters.
Do you like Winnaijablog? We count on you! Follow us on Googlenews, And get 1k.
Click Here,
and Click the Star.