These cars can move through any obstacle. An amazing modification and unique work of engineering

For better performance, cars can be modified to become extremely powerful and efficient for road use.

Nevertheless many cars as been modified for stronger break, for lower fuel consumption rate etc,

Today we will be bringing to you this exceptional and awesome modifications of few cars that will make make you wonder.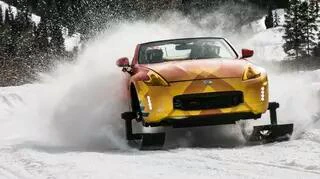 The following cars had their tires modified to fit for all terrain.
Now most of the cars can over come any obstacle, and all terrain, like mud, snow, stone blockages and any hindrance that cana traceable to a normal car with wheels through the use tracks instead of wheels.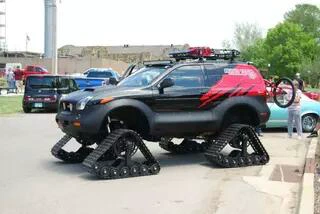 This cars modifications is inspired by the unique features of war tanks that were invented for all terrain, and to over come muddy ground during World War 2.
This are some of the cars that are modified to use tank tracks instead of wheels.
1 Bentley continental GT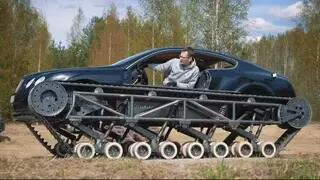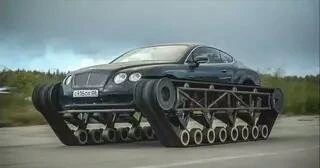 It is one of the ridiculously modified luxury carsl you can find out there. It is popularly known as the Bentley Ultra tank .
It came as normal Bentley but was Leta modified by a popular YouTuber known as AcademG,
2 Jeep FC – 170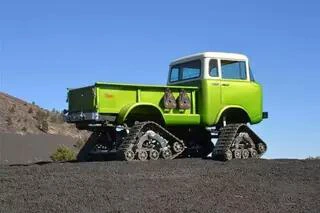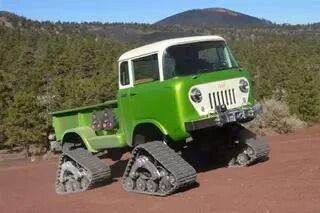 The popular vintage Jeep, as usual came in its normal four wheel, but was transformed to an incredible track vehicle. The vintage Jeep was modified by SEMA show, the company put in years of work to modify this 1958 Jeep forward control truck, because of how old it was the truck was fitted with a 5.7 L Hemi V8 Engine and a comprehensive suspension work. The Jeep can now over come all terrain obstacles without having to go through stress.
3 Ford falcon Club Wagon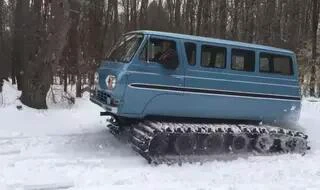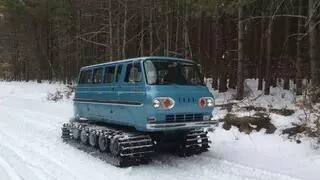 The Ford Falcon Club Wagon also known as the Econoline was said to be a small Van with big utility in the 1900s, made from Detroit.
the funkiest Retro Van were meant to compete with the small vans 1960s like the VW type 2.
The wagon Now converted to it's exceptional and unique tracks to become a pathfinder through muddy ground. It is noted that the modified wagon was fused with a thiokiol snow cat to become a new and unique vehicle.
4 Hummer H1.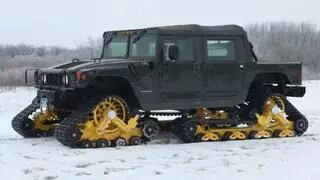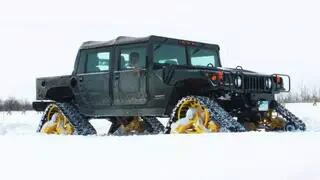 Hummer H1 is known to be a popular model for military, the H1 was transformed into a unique all terrain dominating vehicle .
Hummer H1 Is known for it strength, coupled with the modifications it became a very strong vehicle ,the unstoppable off roader!
Do you like Winnaijablog? We count on you! Follow us on Googlenews, And get 1k.
Click Here,
and Click the Star.