This is How to charge your phone with bananas.
Good day guys, i want to use this medium to share with you how to charge your phone with ordinary bananas.
It sound weird right? But it true, and it can be a drive to a real idea. So any time you really need to charge your phone and there is no light or you don't want to put on your Generators. All you need to do is to get 3 bananas and get your phone charged.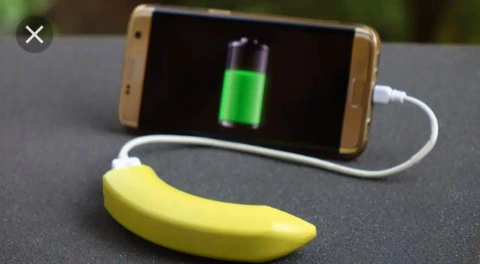 If you are bored, you can experiment it to catch fun or ease boredom.
Requirements:
3 bananas
A USB cord
6 small nails
Piece of wire
Steps:
To start with this experiment, stuck two nails each in the bananas. That is insert the nails in the bananas, two for each. Note: the bananas must be riped and don't peel the back.

Connect your wire, connect your wire in susc a way that the the wire only connect one nail on a banana to another on the second banana then to another nail on the third banana. Join the single nail left on each banana also together. Note: don't connect two nails on a banana together.

After connecting the nails together, the extend the connection to a USB cord of two inner wire (red and black).

Then plug your phone to cord and Begin charging.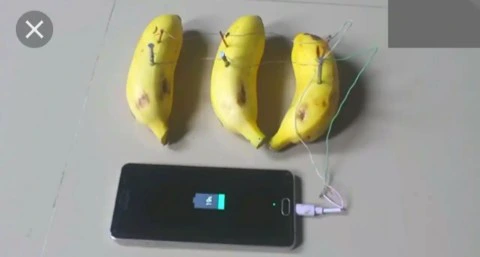 It can charge your phone continuously for the duration of less than 20 minutes.
Don't forget to share Your opinion in the comment section.