This is the Glass bridge that was constructed 4 years ago in China.
Undoubtedly, China dominates the world with its development in the country.china has been making extra ordinary things in the technology world.China are on a big deal
In this article I will show you to the amazing clear glass bridge that was built in this country a few years ago.imagine building a bridge with glass.
Glass footbridge has a deck of 60 centimetres thick. Although it hangs 300 meters from Zhangjiajie National Park in southern China's Hunan Province, the 375-meter-long building is quite safe for hiking.
The picture below will let you know this is so true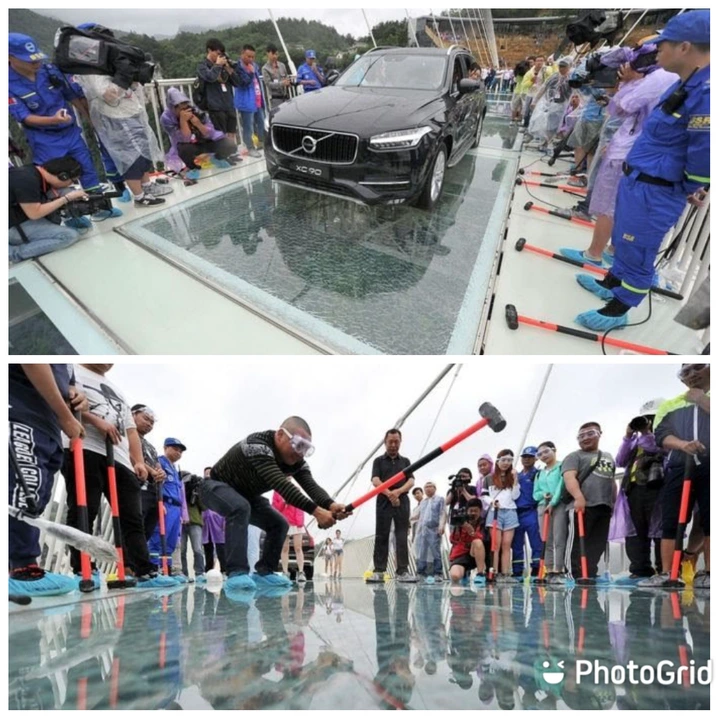 In terms of gross domestic product (GDP), China was considered the most developed country with its innovations and technological advances.
Let's see what this article is about, let's look at the glass bridge, it's designed for people from one region to another.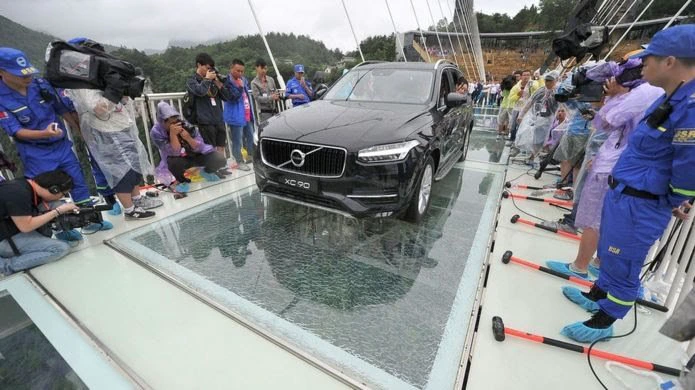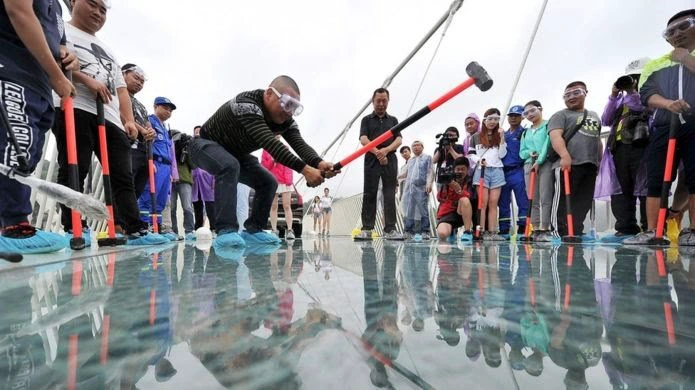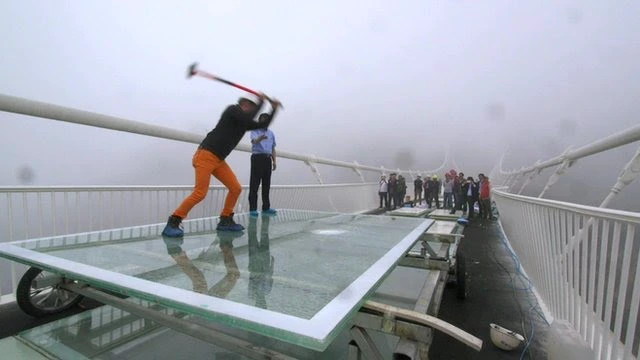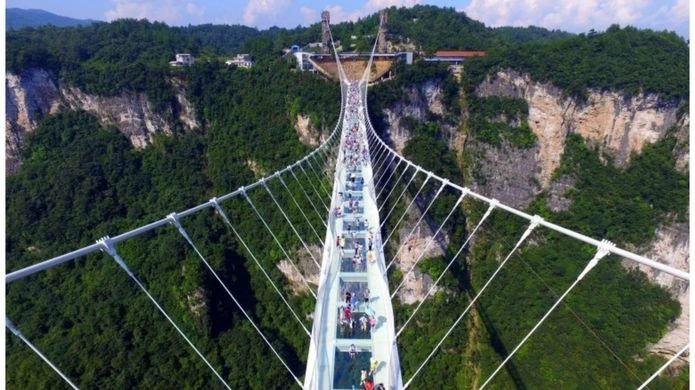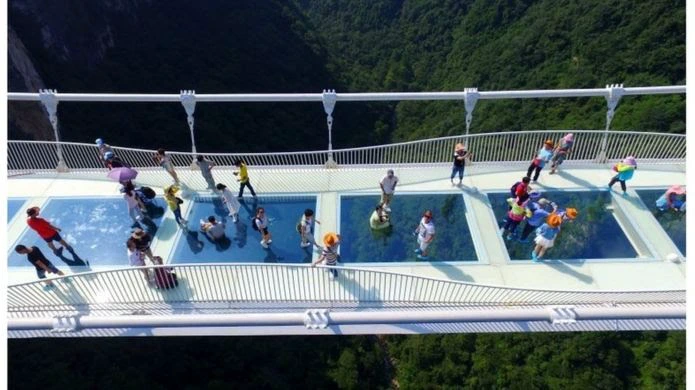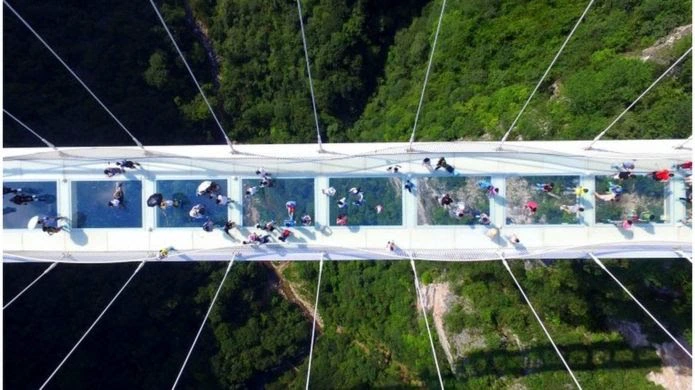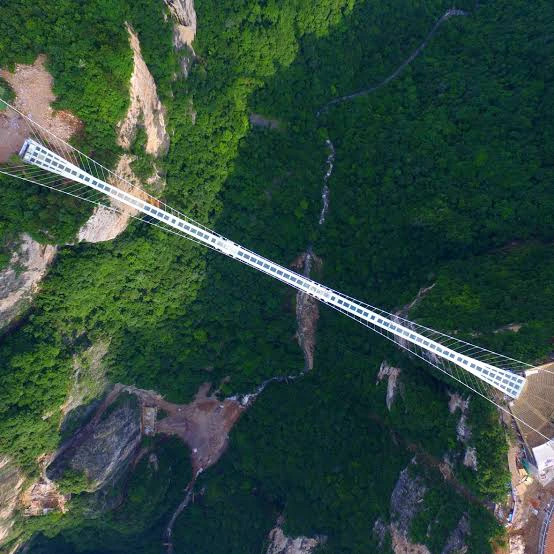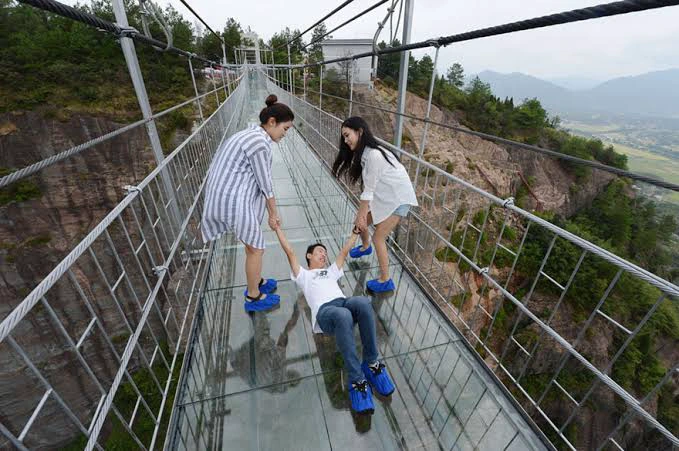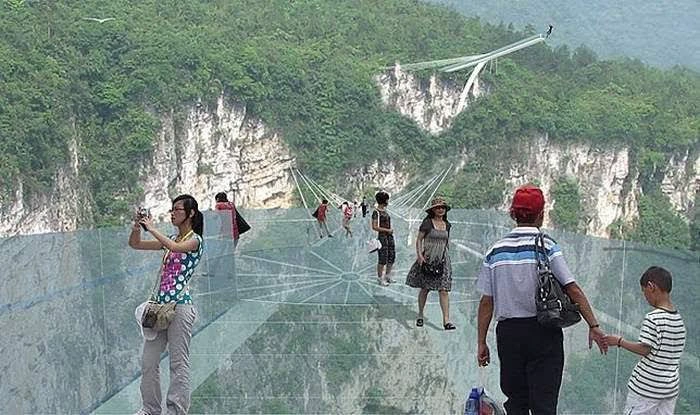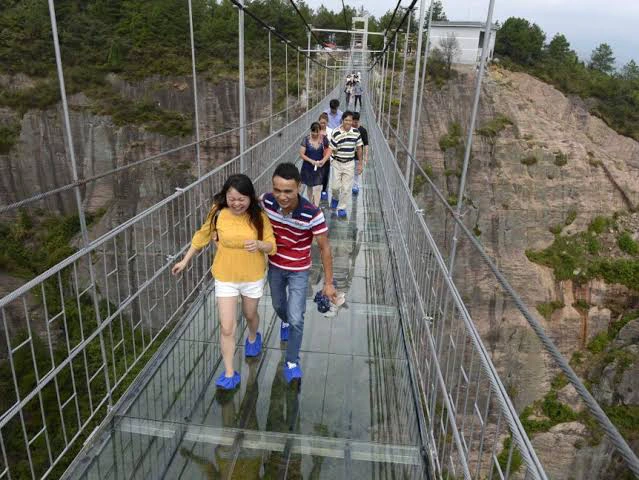 China are advancing everyday.
Which country do you think can challenge China in terms of technology now?