Top 10 most expensive phones in the world.

Hi guys, I will be showing you the ten most expensive phones in the entire world.

Without wasting much time, here are the most expensive phones in the world(price: USD).
1. FALCON SUPERNOVA IPHONE 6 PINK DIAMOND-USD 48.5M
This phone must have cost the owner 48.5 million dollars.
It is made up of 24-carats gold and it's studded with a huge pink diamond on the back.
2. STUART HUGHES IPHONE 4S ELITE GOLD-USD 9.4M
The second most expensive phone is designed by Stuart hughes. The home button itself is an 8.6carats diamonds.
3. STUART HUGHES IPHONE 4 DIAMOND ROSE-USD 8M
The phone is made up of solid rose gold and featured 500-carats diamond which adds up to 100-carat.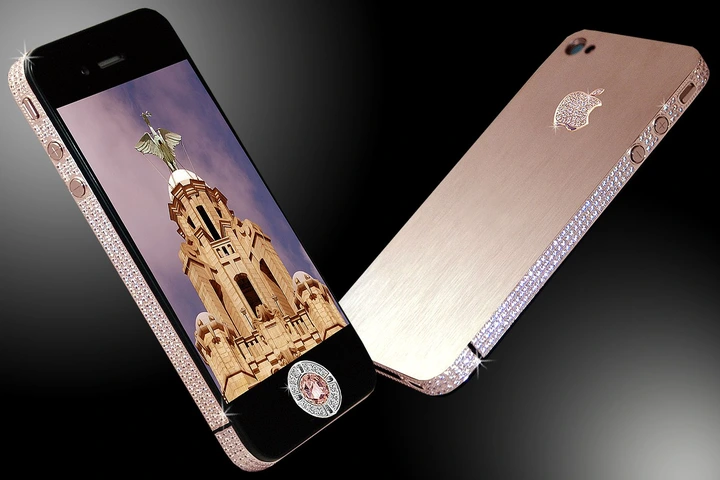 4. GOLDSTRIKER IPHONE 3GS SUPREME-USD 3.2M
It is made up of 22-carats. The front is host with 136 diamonds. It's rear logos features 53 diamonds and it home button Hass 7.1-carats diamonds.
5. IPHONE 3G KINGS BUTTON-USD 2.5M
Created by Peter aloisson, the white gold strip which the phone features is made up of 138 beautiful cut diamonds and it home button is made up 6.6-carats diamonds.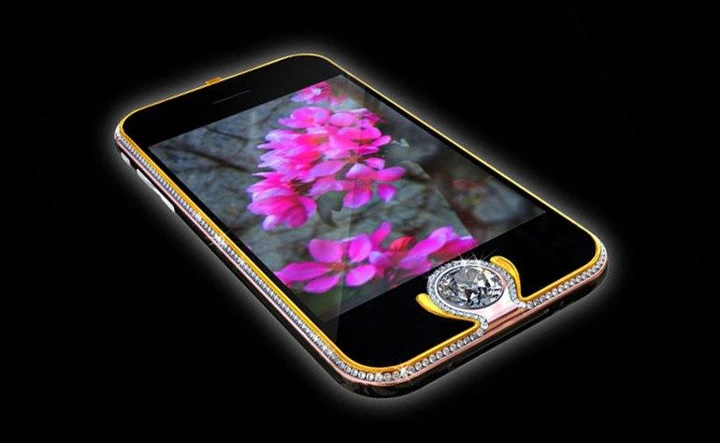 View pictures in App save up to 80% data.
6. DIAMOND CRYPTO SMARTPHONE-USD 1.3M
7. GOLDVISH LE MILLION-USD 1M
The extravagant is the goldvish's priciest phone and is listed on Guinness book as the world's records most expensive and exclusive phone.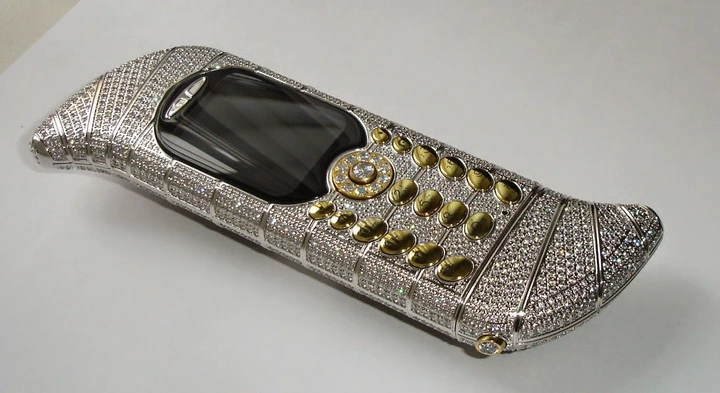 8. GRESSO LUXOR LAS VEGAS JACKPOT-USD 1M
The gresso Las Vegas jackpot is featured with a back panel made of wood, extracted from African tree of more than 200 years ago.
9. GOLDVISH RESOLUTION-USD 488,150
GOLDVISH resolution is created by Swiss company. The phone features rounded end and pink and white gold, diamonds.
10. VERTU SIGNATURE COBRA-USD 310,000
The most expensive vertu, the signature cobra features a snake wound round it edges. It is made up of two emeralds and 439 rubies.
Please be sure to Like, Share and follow me for more articles like this.