Top 5 Most Secured Smartphones in the World (No iPhone made the list)

Everyone uses a smartphone for both personal and formal matters. Even though smartphones are not the best at security as you are actually walking with a tracking device in your pocket, which lock with cell towers, GPS satellites give up data through advertising IDs and tracking cookies. There are still some smartphones that, at least, try to make our data security a priority and make it very hard for hackers to break through.
1. Boeing Black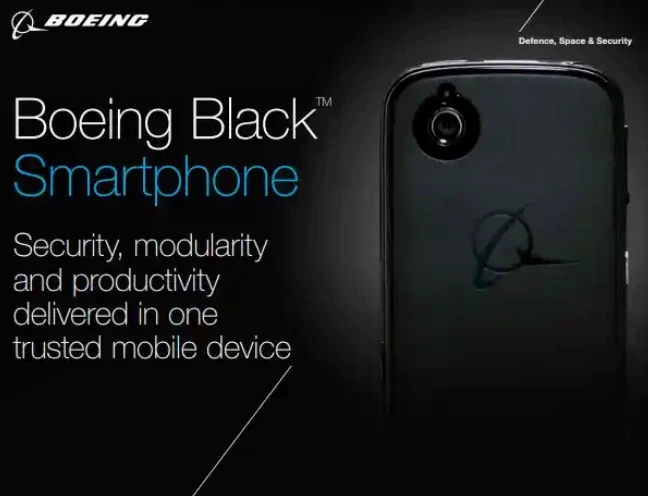 The Boeing Black smartphone was designed by the US aerospace giant in collaboration with Blackberry. This smartphone is known to offer Fort Knox kind of technology which when it detects that someone is trying to tamper with it, it self-destructs, erasing every single data and deleting the OS which makes it inoperable. Boeing Black runs on a heavily customised version of Android and has a trusted data connections and transmissions to both unclassified and classified networks.
The Boeing Black is powered by a dual-core 1.2GHz ARM Cortex-A9 CPU, couples with a 4.3-inch 540 x 960 resolution display, it is 5.2-inches tall and weighs 170 grams. Also, there is support for three bands of LTE, antennas for WCDMA and GSM, and dual-SIM support packed in (one for commercial networks and another for government ones). It is priced at $629 which is roughly ₦239,020 in the Nigerian currency.
2. Turing Phone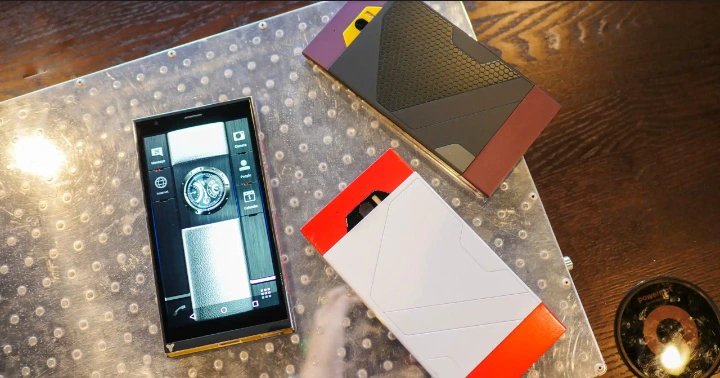 The Turing Phone has been claimed to be physically unbreakable due to its tough build quality. The Turing Phone is made of Liquid morphium, which is an alloy of copper, aluminum, nickel, silver and zirconium. This smartphone promises total data security as it even uses a hardware chip called Turing Imitation Key to authenticate encryption locally instead of relying on a remote server.
And again, before logging into this smartphone, it will be required of you to pass the two-step verification which includes you using the fingerprint scanner by the side of the phone, then after that, you input the pass code before you are granted access. The starting price is $610 which is roughly ₦231,800 for the 16GB storage version. If you want a better storage option, you will need to pay $740 and $870 for the 64GB and 128GB option.
Specs
Android 5.0 Lollipop
5.5-inch 1080p display
2.5 GHz quad-core Qualcomm Snapdragon 801 processor
3 GB of RAM
16/64/128 GB of internal storage
13 MP rear-facing camera
8 MP front-facing camera
3000 mAh battery
3. Sirin Solarin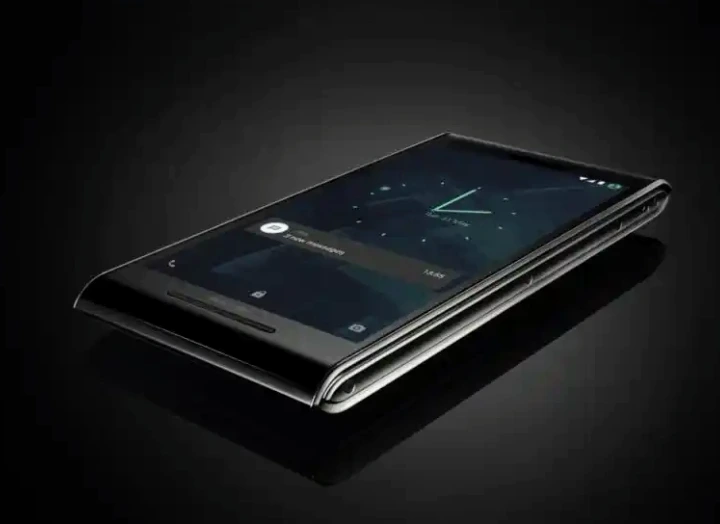 The smartphone made from the Israel-base Sirin labs is basically not for everyone. This smartphone is actually popular for it's price – hitting an incredible $16,000 in price which translates to be about ₦6,080,000. Yes, you counted the digits right. Though, smartphones of such cost usually come with diamonds or gold wrapped around them. Since it doesn't have all of that, but the security features it has to offers is good.
The device comes with the ability to be switched to a Security Shield mode which encrypts all calls and messages that are outgoing. For emails, it has got ProtonMail. The phone runs Snapdragon 810 processor and offers 256-bit AES encryption. Built in a 5.5-inch size, it also ships with the Qualcomm Snapdragon 810 processor and the device itself is fat and heavy weighing about half a pound. It also features an incredible 23MP rear camera bought reviewers have given it a low performance score.
4. Blackphone 2
The second iteration of the Blackphone, this one comes with a 5.5-inch FHS 1080p display, 1.7 GHz octa-core processor, 3 GB of RAM, a 13 MP camera, microSD card support and quick charge support. But it's major selling point is in its security system which uses a proprietary GoSilent firewall. Its Security Center gives complete control over app permissions and data sharing while the 'Spaces' feature keeps your work and personal data separately.
The Blackphone 2 runs on Silent OS and sadly, it does not support Google apps which in-turn means that this smartphone would not be able to access the Google Play Store officially. Silent Circle claims to have the "world's fastest vulnerability management" that raises critical vulnerabilities within just 72 hours of detection. The security updates come directly from Silent Circle. The Blackphone costs around $630 which is roughly ₦239,400.
5. Katim Phone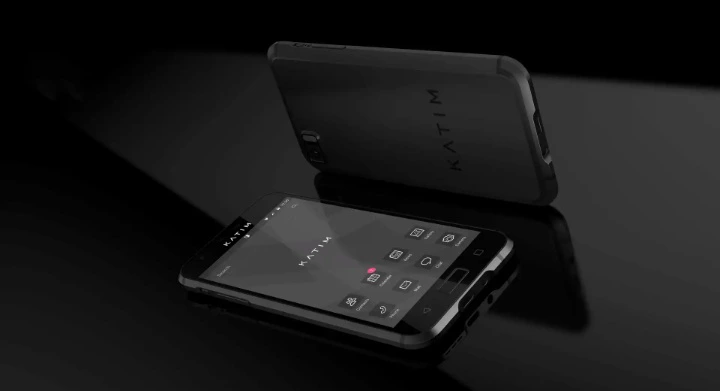 Launched by the Abu Dhabi-based cyber security firm, DarkMatter, all this smartphone focuses on fairly is its security. Running a hardened Android OS version, the Katim Phone constantly monitors data and If it detects a malware or security attack trying to bypass its security mechanisms, it wipes out the entire phone leaving a clues blank phone. At every boot instance, the smartphone checks the complete software stack to detect modifications and aborts the boot up if the validation fails.
Adding to the mix, the Katim phone also ships with the Shield Mode for better security. DarkMatter has added their Katim Email app to its Secure Communications Application Suite that allows 256-bit end-to-end encryption.
Surprisingly, all of the smartphones listed out here run a customised version of Android which tauts the negative perception of what the Media and some tech reviewers have against Android in the case of security.
Do you like Winnaijablog? We count on you! Follow us on Googlenews, And get 1k.
Click Here,
and Click the Star.