Windows 10 Will Soon Work Better With Apple AirPods

Windows currently works with SBC and aptX over Bluetooth, but support for the efficient AAC codec is coming to soon.

Microsoft's Windows 10 will soon work better with Apple's AirPods and other Bluetooth headphones thank to support for the Advanced Audio Coding (AAC) compression.
Windows 10 Is Bringing AAC Codec Support
Windows 10 currently provides limited integration with audio codecs over Bluetooth, supporting only the SBC codec and Qualcomm's AptX audio codecs for Bluetooth audio accessories. According to a post on Microsoft's official Windows blog, that's about to change in the upcoming Windows 10 Build 21370 update, expected to drop soon.
Enjoy premium audio streaming quality wirelessly on your Bluetooth headphones and speakers with AAC codec. Short for Advanced Audio Codec, AAC is a lossy codec that delivers high quality audio streaming in smaller files—great for listening to music online.
Thanks to this change, Windows customers who happen to own a pair of AirPods will enjoy improved audio quality when using their earbuds to wirelessly listen to music through their Windows 10 PC. In addition, the update will boost audio quality when listening to music in iTunes for Windows and streaming through a web browser or Apple Music.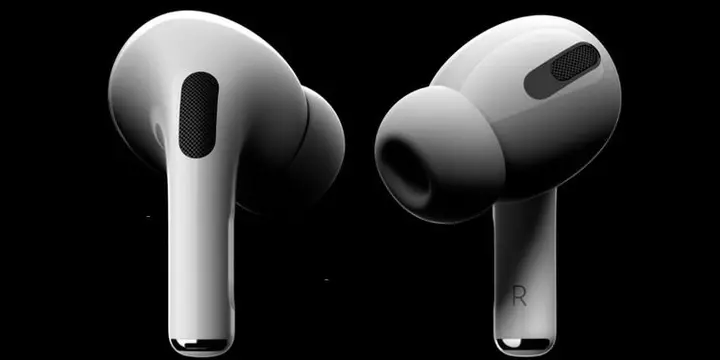 Apple has long supported AAC, an industry standard, as a go-to format for lossy digital audio. Part of the reason for that is the fact that AAC delivers higher sound quality than MP3 at the same bit rate. A protected AAC format is used to encode your song purchases on the iTunes Store and stream audio through Apple Music.
The upcoming Windows 10 update will also feature user interface tweaks to make it easier to select Bluetooth inputs. The current process is quite convoluted, requiring you to click through multiple Bluetooth profiles for headphones and speakers in the Windows taskbar.
The next Windows 10 update will update the volume dropdown to only list single audio endpoints. With a single click, you'll be able to switch to your favorite Bluetooth headphones, speakers, or earbuds for listening to music, taking calls, and more.
No more clicking through multiple audio endpoints to make your Bluetooth headset's voice and mic work properly. We now only expose one audio endpoint in the UI and will switch to the correct one automatically for you for a seamless experience. Listening to Spotify and then have to hop onto a Teams call? You can also now directly control the volume of your headset.
How Can I Get This Windows 10 Update?
Microsoft is currently testing the update with the Windows Insider program participants. If you're a member of the Windows Insider program, you can use the software update mechanism to get the latest Windows 10 build with support for the AAC audio codec.
Everyone else will have a chance to get their hands on improved AirPods support and other new features when the update releases to all Windows 10 users later this year.