You may not know these 5 uses of Xender app.
Xender is a popular application known by many android users, basically it is used to share music, videos, applications. But that's not all, am going to show you how you can use your xender to a greater length than just sharing files across one android user to the other. Below are more ways you can use your xender app.
1) Status saver.
Xender can be used to save status of different social medias, be it WhatsApp, Instagram and so other social medias know to us. Permit me use one familiar social media, WhatsApp. Xender can be used to save statuses on WhatsApp. So there's no need to download status saver app on your device. Instead use xender to manage your phones memory. See how to save statuses on WhatsApp below;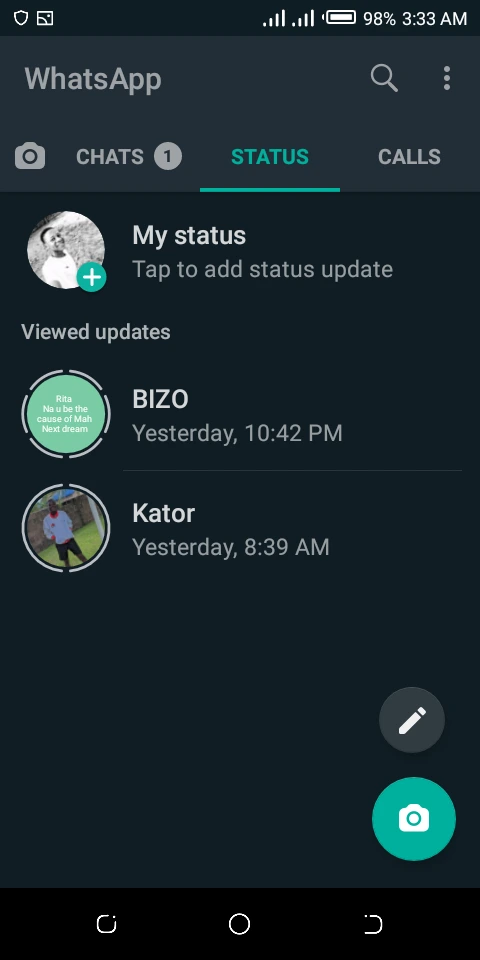 After viewing the statuses using WhatsApp, then open your xender and select 'social' at the bottom right hand corner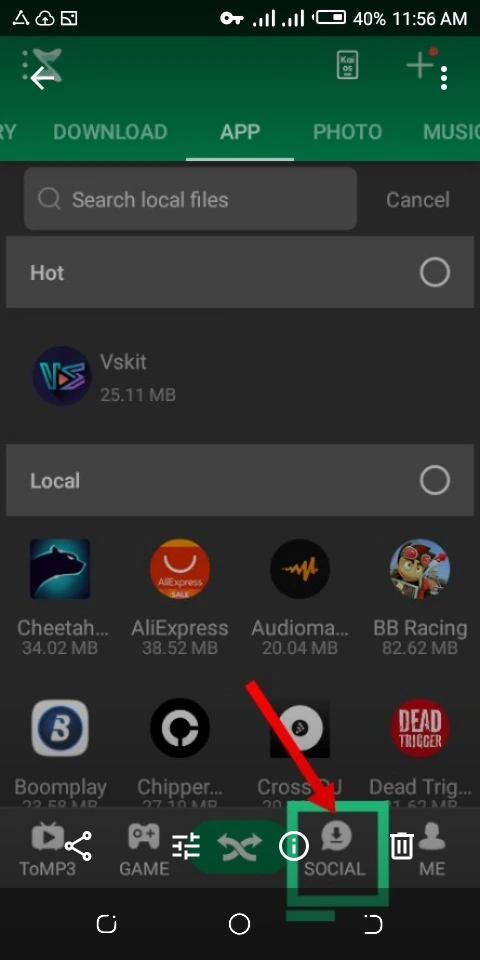 Then you will see the statuses you have viewed using WhatsApp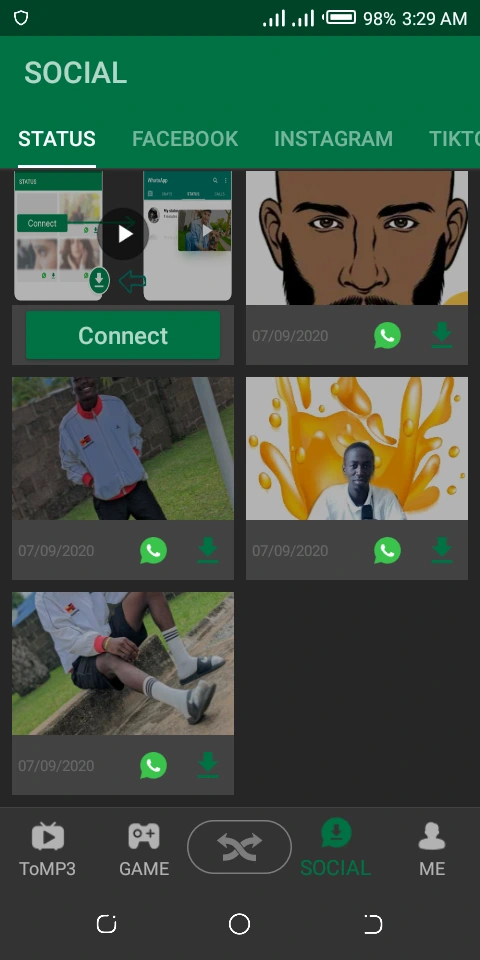 You can now save them to your gallery as shown below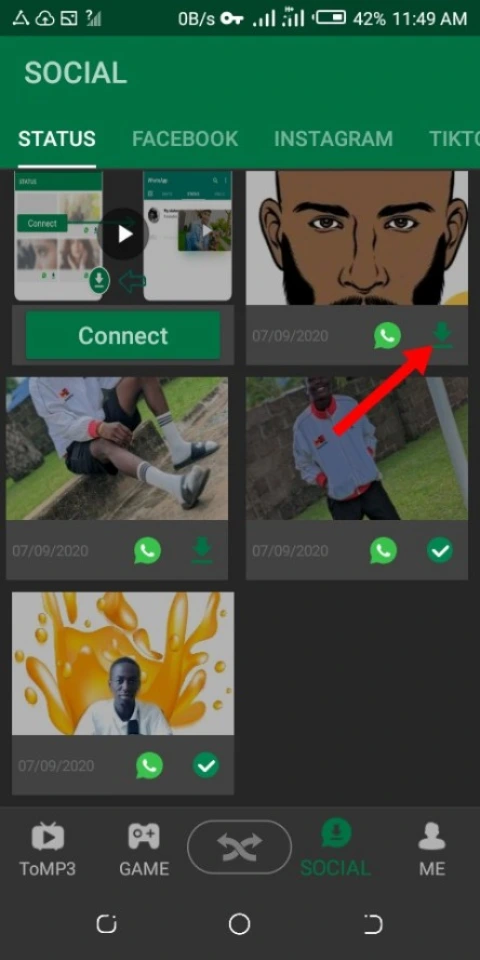 2) Sharing of xender.
One remarkable feature about xender is that you do not need to download it yourself. In cases where you do not have data you can still use xender on your phone just by simply sharing it from another android phone without daga. All you need is to launch xender on your friends phone and click the plus ➕ sign you see on the top right side of the screen and choose share. You will then select whether to share using bluetooth or hotspot. Take a look at the screenshots below.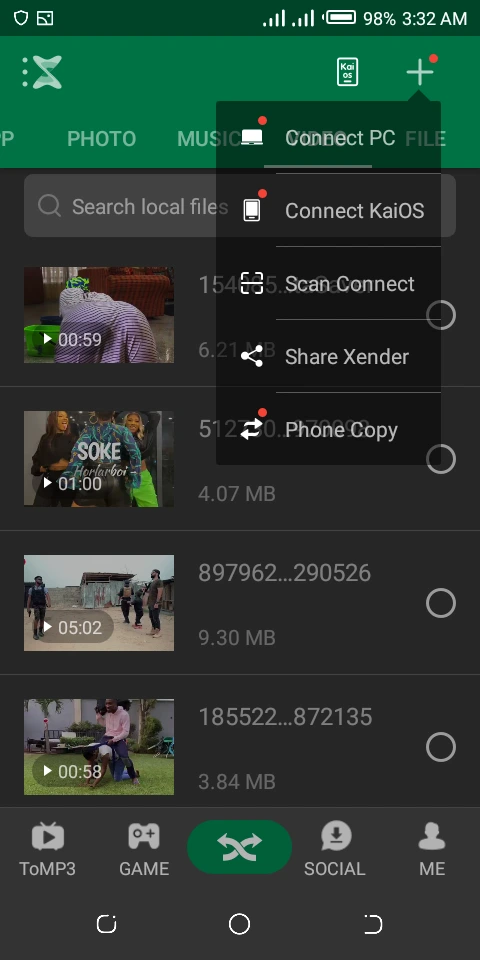 A fresh screen will appear asking whether to share using Bluetooth or hotspot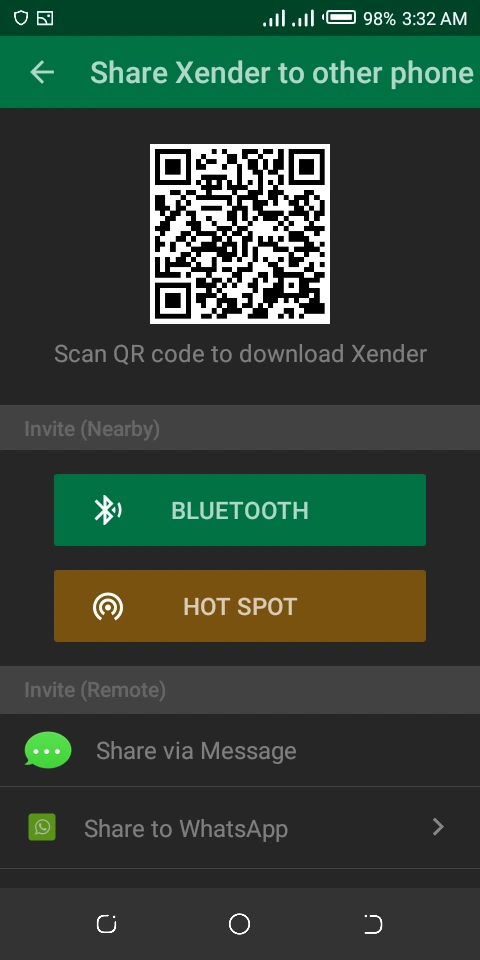 3)convert video to audio.
Xender also permits users to convert any video at all of your choice to an audio and still keep both files. What you need to do is to launch xender and click on 'mp3' at the extreme left corner of the screen and a screen will display for you to select the video you wish to convert to audio. See the screenshots below for more clearance.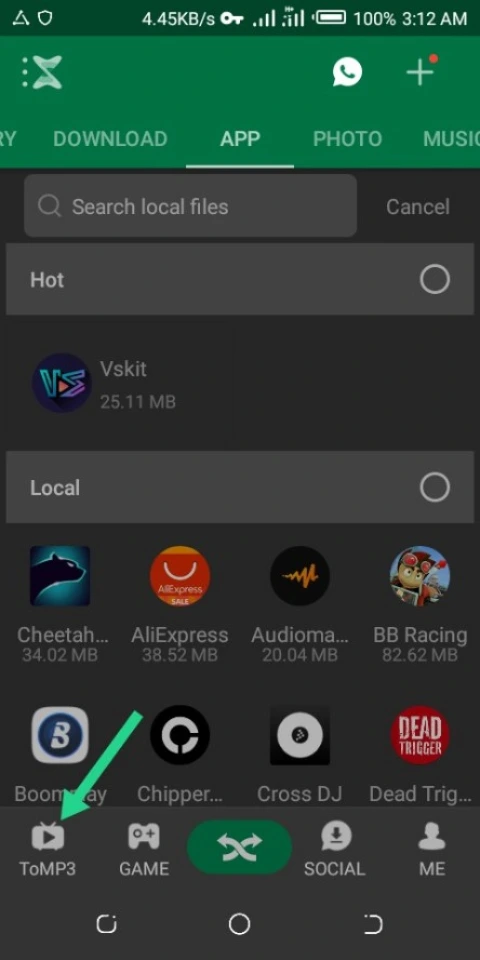 then you will be asked to select the video which you wish to convert to audio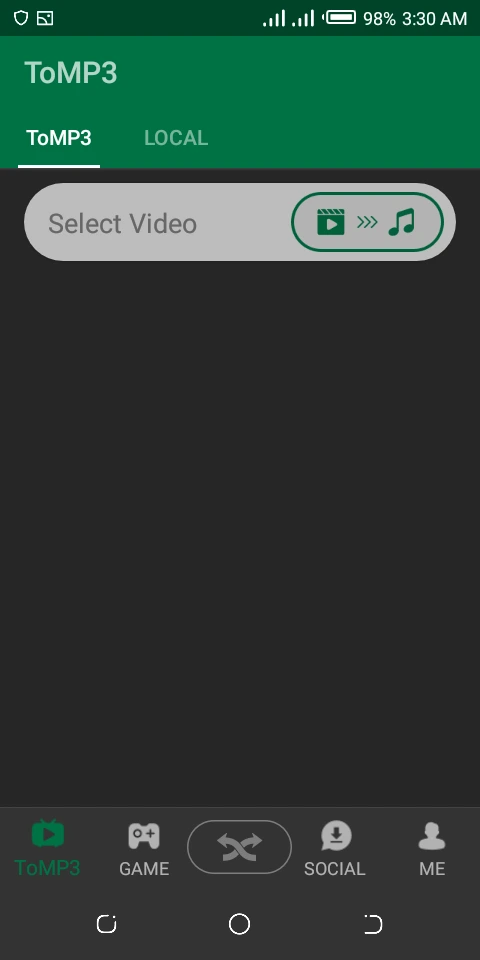 4) Copy all your old phone's memory to a new phone.
You can also copy the content of your old phone to your new device just by clicking on the plus ➕ sign at the extreme top right corner and select 'copy phone'. A screen will appear asking if the phone is old or new, and if it is an android phone or an iPhone. Which you select which type of phone used in the copying. See the screenshots below .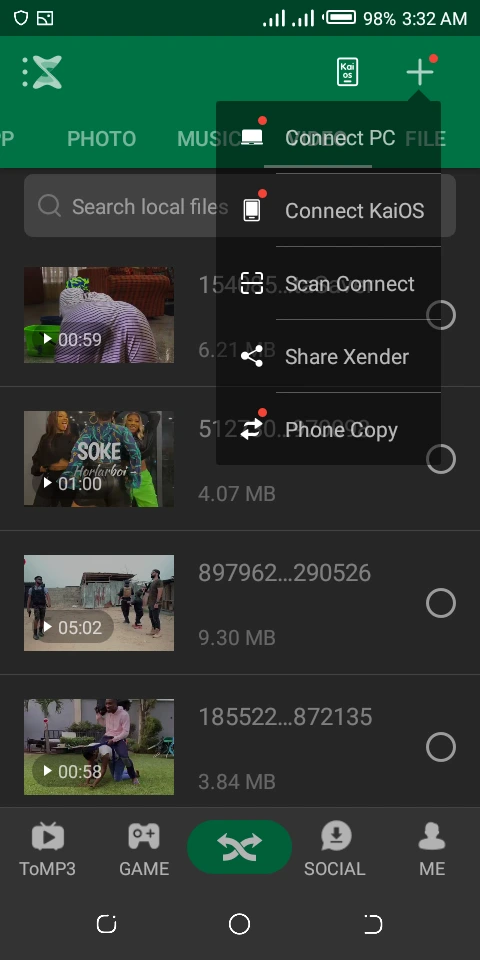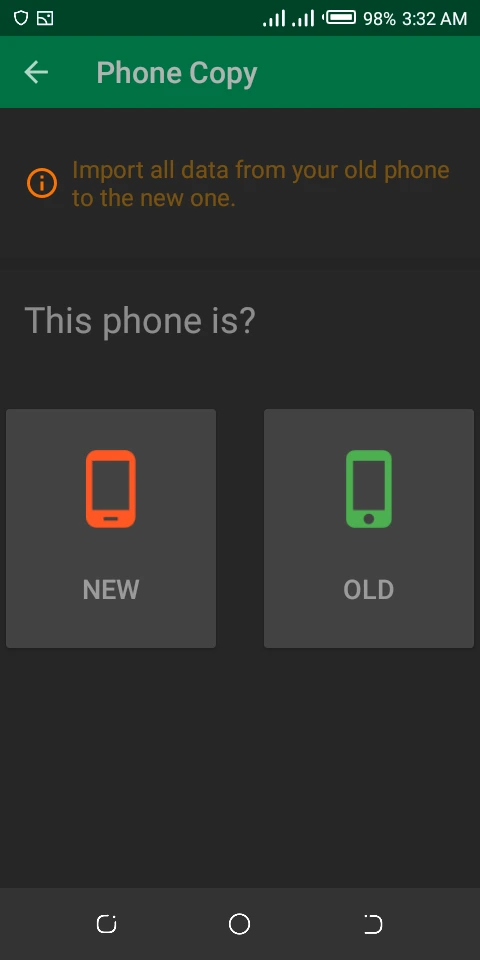 5) Xender keeps record of previous transfers.
Xender also keeps records of previous transfers for references in case you wish to check who, what and when someone sent an audio, video or app to your device and also monitor what is entering your phone whether it is safe or not.
plese kindly like, share and comment. Thank you.