You Won't Miss Live Matches Again If You Have These Three APKs

Watch Live Football Matches With This Three APKs At A Reduced Data Consumption.

If you are an ardent lover of football, you'll always find yourself looking for the right place to watch live football matches as you don't want to lose any detail of such matches.

You need not worry again with the advantage technology has given us. Now with your smartphone or tablet, you can stream live football matches in the comfort of wherever you may be.

You don't need to miss that important match anymore, with internet connectivity on your device, the right app, and one or more clicks, you'll be connected to your favorite sport – football – watching your team play.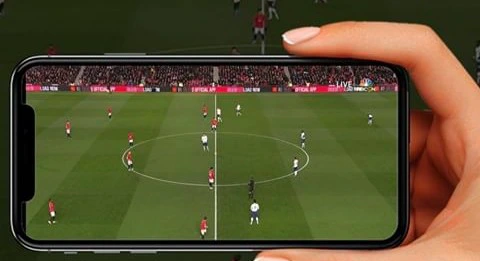 There are many apps that promise to offer you this facility but how do you know the best? That's why we have prepared this post to give you the 3 best among the many football streaming apps available.
1: Mobdro.
Mobdro as some of you out there might have known remains one of the best android live football streaming apps that is currently available.
2: Live Football TV:
This is one of best android football streaming app.
Football TV is a must have app if you no longer want to miss any of your favourite and live football games.
Live Football TV is available in Google Play Store and you can just search for it there and download.
3: Sports TV:
Can easily serve as best alternative to Mobdro offering high quality streams at low bandwidth streams, thereby making streaming as smooth as ever even on poor internet network connectivity.
The football channels are huge and the streams are very stable.
With those 3 android footballs streaming apps enlisted above, be rest assured that you will not miss any of your favourite live football matches again.